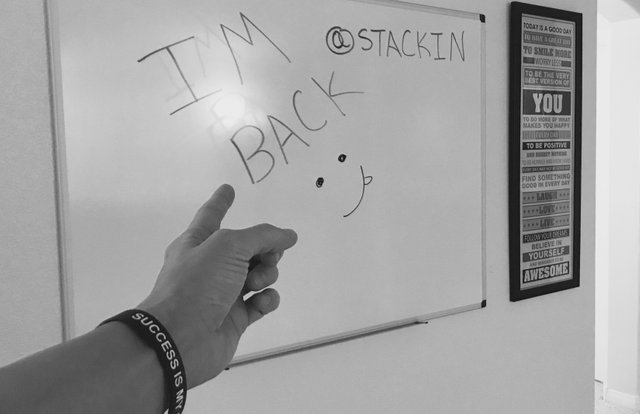 What's Up STACKERS!
It happens to all of us from time to time, I just needed that very long break to "re-charge the batteries". In other words, I got burnt out. 🔋 🤣
I've posted almost daily on the "Steem Blockchain" for over a year and a half and did over 18,000+ posts/comments during that time... do you blame me that I took almost a week off? Sheesh lol 🤷🏼‍♂️
The perfect timing to take this "needed break" was during Hard Fork 20 while Steem got everything back on track with its little RC and Mana problem that lasted for a few days.
With that being said, I got good news... I'm fully charged up! 💯
I have lots of new and interesting ideas that came to my mind during my little break. I plan to bring back my "STACKIN" contests and giveaways in the next few days so prepare to keep a look out for them!
Hard Fork 20 looks like a huge success to me. 🌟🌟🌟🌟
I'm seeing way less spam posts and comments. Even some dolphins and whales are back to upvoting instead of selling to their votes to bots. 😬
Keep On STACKIN! 💞
~ Charles Fuchs
For those who's interested in following my "Content" and "Daily" Posts... you can just follow me @stackin to get my updates.
Posted using Partiko iOS