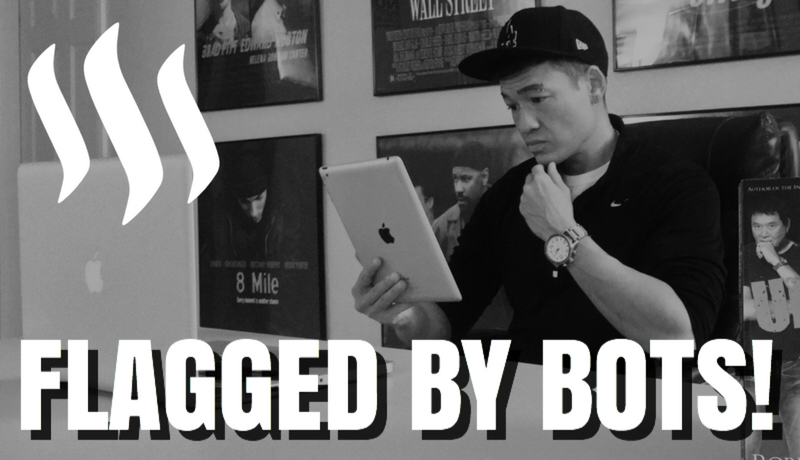 "Haters don't really hate you, they hate themselves; because you're someone they wish to become" ~ Charles
Yooo Steemians, just another quick blog once again by your boy Charles Fuchs. So today, I woke up and seen something that I was confused about, I was targeted and flagged over 1000+ times on my last two posts by bots. 😳
You see, when I started Steemit couple months ago... I read tons of posts by many people about being flagged by people or bots for reasons that can't be explained. 😒
People can dislike you for many reason. They may not like the way you look, the post you made, the comment you said, the color of your skin, your beliefs... heck, they will even hate your positivity and the success you've created for yourself by hustlin and grindin hard. 👨🏼‍💻
I've been 99% positive on Steemit and built a loyal following quickly, can people or individual hate on that? Totally, people can hate on people for weird reasons, even jealously.
Just remember, this is Social Media... you are going to get hate and people who will disagree or just don't like you for no reason at all. In life, people will always try to hold you down. 🤷🏼‍♂️
Why do I know this? I dealt with haters my entire life, the more followers you have... the more hate you will receive. Here is a video I did couple years ago... (The ending is fabulous 🤣)
At the end of the day, always embrace your "Haters" because that means you're doing something right. If you don't have some, go get some by accomplish huge goals... because "haters" don't like people being successful.
What is the saying? They first criticize you, then they hate you, then they keep watching you, and then all of a sudden... they start admiring you. 😜
Is flagging a problem? Some my say yes and some many say no, but Bot Flagging is a real issue that needs to get addressed in the near future by Steemit.
Get Positive, Stay Strong, and just keep on Steemin! 💞

Join Our Steemit Superstars Group HERE
Say Hello On: Facebook | Instagram | Twitter | Snapchat