✴️ ARE WE TOO EARLY IN THE CRYPTOCURRENCY GAME? 🤷🏼‍♂️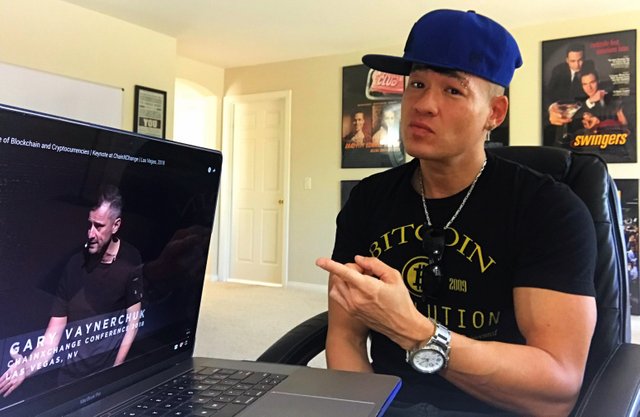 Hey STACKERS!
This question is asked from time to time... "Are we just to early in cryptocurrency and the blockchain game?"
I've expressed my opinions about this in the past and I do believe so (most people hated on me for this 😂).
People need to realize that blockchain is here to stay but 99% of the current cryptocurrencies that we see today won't be around in a few years.
Too many people are drivin' on speculation and fast money right now with coins that have hardly no use case at all. 👀
The evaluation and market cap of most coins are ridiculous high. They don't even make any money but is the tech worth billions of dollars?
For example, look at the beloved Ethereum... are they really worth 20+ billion dollars?! Heck no! No real investor will say so, they don't even make money as a business. 🤔
There are only a few thousands people even using the Dapps on a daily bases and the coin is literally useless and just good for running a money grab ICO's. Just in a few months, the tech is already outdated and slow as fu*k! 😂
This just reminds me of the 90's dot com bubble when any website you launched was worth hundreds of millions of dollars but they never made one cent. If you guys been around at that time, you might know what happened to all of them.
"Well Charles, some of them can be the next Amazon or Google?" I highly doubt it, most of them came out after many failed and it took them decades to have mass adoption. 🤦🏼‍♂️
Check out what Gary Vaynerchuk had to say at the chainxchange conference in Las Vegas:
Within 20 minutes, Gary hit the nail right on the head... like him or not, he is totally right.
I'm still a huge believer in Bitcoin and only a few cryptos like Steem + EOS. They are not going anywhere. Many more coins will come and go in a few years... and only a few will survive.
What do you guys think? Are most of these coins already set up for failure while new cryptos later down the road will be the monsters of crypto?
Keep On STACKIN! 💞
~ Charles Fuchs
For those who's interested in following my "Content" and "Daily" Posts... you can just follow me @stackin to get my updates.
Posted using Partiko iOS