Charitable deeds, let's crowd-fund for kids in Bangladesh, fruits and snacks every week, nr. 77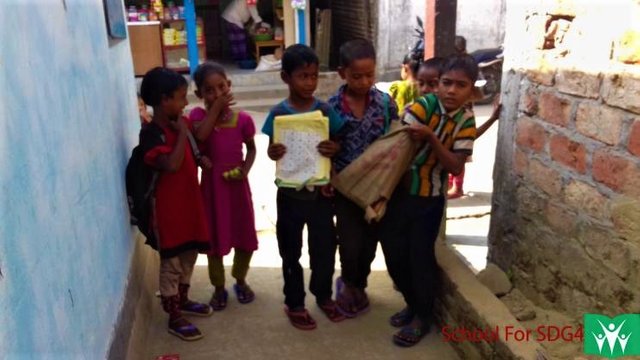 All liquid SBD from this post will still go to the @SchoolForSDG4 project but the STEEM power will stay in my (@lindahas) account.
The kids again had that curious fruit this week that I have never tried. Jujube is a popular seasonal fruit in Bangladesh that I have never seen anywhere in Europe. Maybe it is just called differently? It also has other names so it would not be a surprise. Boroi or Kul are the terms they use in Bangladesh but it is also known as Indian jujube. Either way, I do remember Mohammed (@Azizbd) telling me once about the tase of the fruit but it has all but left my mind.
Here is a recent post from @SchoolForSDG4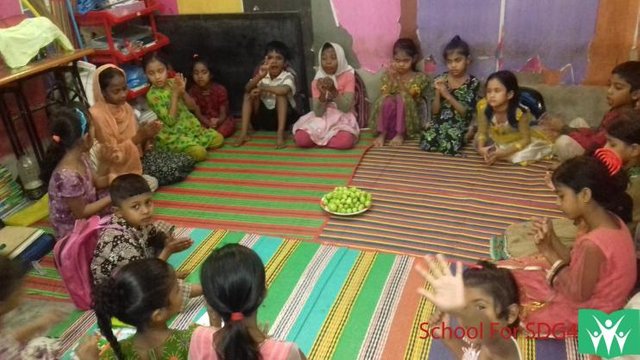 The first thing that I would like to touch upon is that some of the school kids are still using shopping bags (first pic in the post) to carry their study books. With the chilly wind in the markets, it is taking a long while to raise the funds for proper backpacks and I am informed that we do not yet have the necessary funds for them yet. We can all hope for the rise in the price of cryptos but while it is not happening, I will be diverging all the incoming coin for my written posts towards raising funds for those damn pesky backpacks!
I am informed that we have thanks to give to @oracle-d who upvoted the last official post that @Azizbd published on the @SchoolForSDG4 account. It is linked up top so you can just go over and read it if you would like! :) So, thank you for the support, it is greatly appreciated!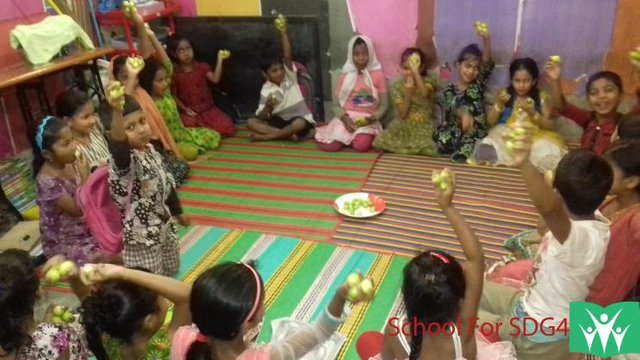 Other than these things that are already known, we do not have a whole lot happening in the school. Studies have just started, life is still quiet. I mean, it is technically wintering even if the girls are wearing dresses! I would not mind a warm vacation destination in my life at all right now!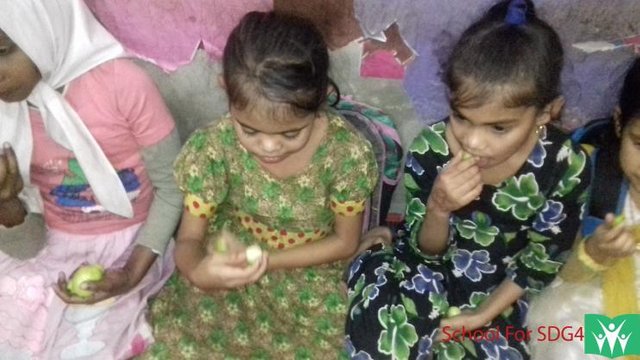 ---
All the pictures are recent and provided by @azizbd. Any questions about the project can be resolved with him. He will even get up at 4 AM just to talk to somebody about ideas. Here is a link to his steemit chat: https://steemit.chat/direct/azizbd
If you would like to contribute by making a post, you can contact Mohammed (@azizbd) and he will provide pictures for you. Anyone spreading the word is welcome. The income from the post can be sent to @schoolforsdg4. If you think you deserve Steem for your hard work making a post, keep a bit from the payout. Even a small donation from your posts means a lot to those kids.
If you have any Steem to spare, donations are welcome. @SchoolForSDG4 is where you want to send them.
If you can't spare any Steem, because I know everybody has their lives to live and expenses need to be covered, a simple upvote is very much appreciated, a resteem is encouraged. :)
Not all funds from this post will go into the school account. The SP will stay on my account so if you want to leave the maximum impact possible, head over to @SchoolForSDG4.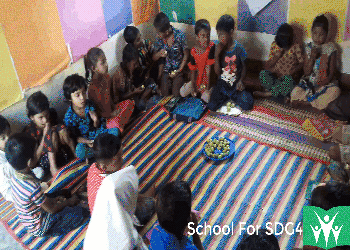 Wishing you an amazing day! Today, tomorrow, and forever.
Linda