Hey, guys! Sorry for the late post and me being brief. I am moving today and my bed isn't even assembled yet. My priority was to get here and post my weekly Friday charity post for @SchoolForSDG4. And I barely made it, it is 11.12PM as I write this and so, it still qualifies as Friday. All proceeds from this post will go to @SchoolForSDG4, created by @Azizbd, to help host a weekly fruit program and/or provide educational materials for the kids.
Here is a recent post from @SchoolForSDG4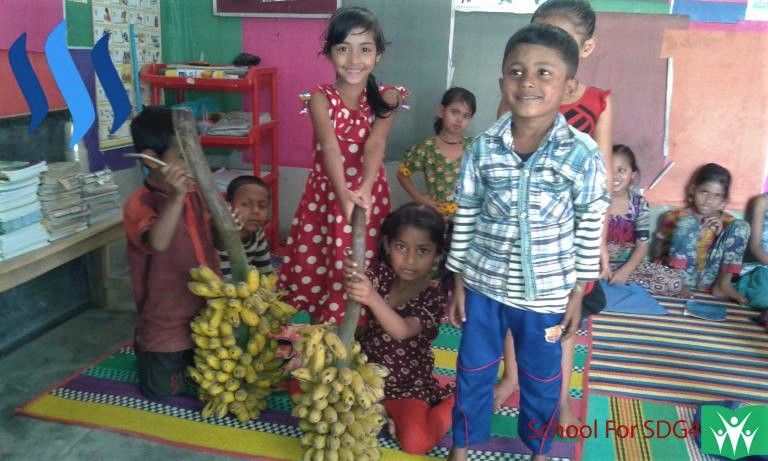 So, this week I got to meet an amazing steemian with the name of @Geke. She not only was a guest curator in a Whaleshares show that I work for but also has written an Economics book for children aged eight to ten. My attention was peaked and I wanted a copy for my favorite school kids as the book sounded truly intriguing. We chatted and ended the conversation with me offering to pay in STEEM. Geke accepted but, guess what happened the next day(or two days after)? After a little research into the charity, Geke decided to send the book for free and do a post on it to raise funds for the shipping of the item and offset at least part of the books price. I think it is really generous from her, after all, she put an effort in her work and she should be rewarded.
Here you can check out her post and maybe share some love!
And, one thing I want o say to you Geke: You are amazing and sweet for such a selfless, caring act and I look up to you!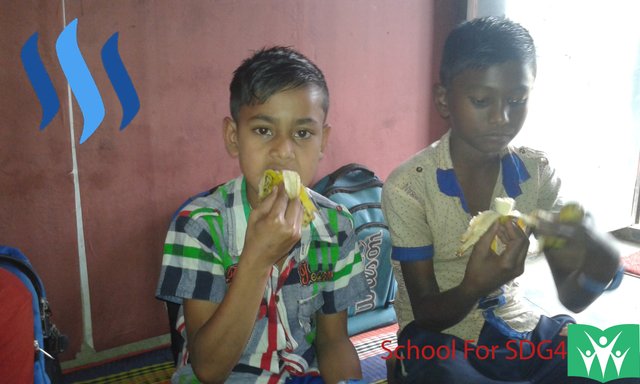 Now, let's get back to the usual, our beloved weekly fruit program. This week the chosen treat was bananas. You can see in the first picture how the school bought them in huge chunks, straight from banana palms. I love how real the fruits look and how happy the kids are while eating. I may have said this before but we always have bananas at home, they are just the right snacks to have when you feel like munching on something!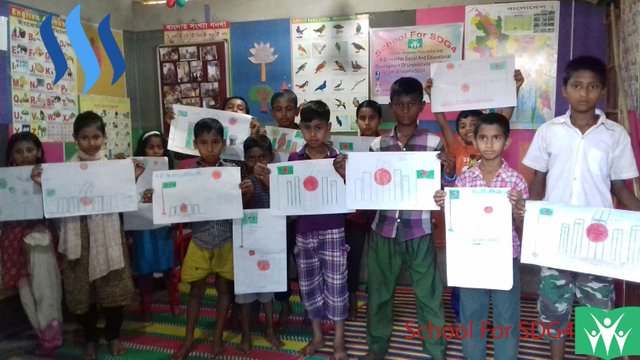 The kids also had a drawing day this week and you can see the results up in the picture. The little ones were drawing Shahid Meenar, a monument in Dhaka, Bangladesh that was created in memory of those killed in Bengali Language Movement demonstrations of 1952. I had to do a little bit of researching as I had no idea what the monument was but, obviously, this is something that is important as death in violence is never something that should be forgotten but learned from. So those things do not repeat themselves.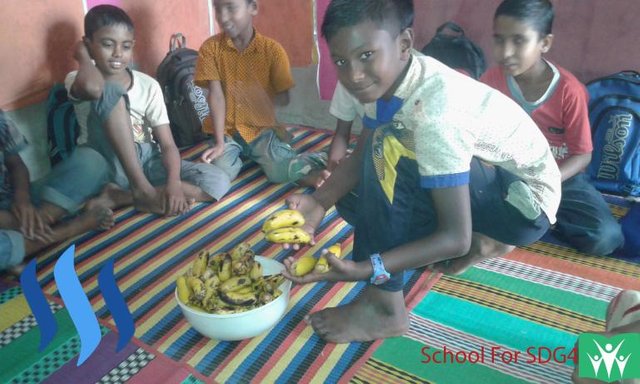 Also, I think the last post provided enough for the purchase of the school fan. Thank you, to all who participated, left lovely comments and shared upvotes. Also, thanks, @r2cornell, for bringing such huge attention to the project during the last week!
Sorry for the short post, as I said, it is a little late on my end but I was not willing to skip my weekly charity post so here I am!
---
All the pictures are recent and provided by @azizbd, any questions about the project can be resolved with him, he will be happy to answer any questions if you are interested to help this project and have any idea about how to make it better. Heck, he will even get up at 4 AM in the morning just to talk to somebody about ideas. Here is a link to his steemit chat: https://steemit.chat/direct/azizbd
If you would like to contribute by making a post, you can contact Mohammed ( @azizbd ) and he will provide pictures for you, anyone spreading the word is welcome. The income from the post can be sent to @schoolforsdg4, if you think you deserve any Steem for your hard work making a post, keep a dime, even a small donation from your posts means a lot to those kids.
If you have any Steem to spare, donations are welcome. @schoolforsdg4 is where you want to send them.
If you can't spare any Steem, because I know everybody has their lives to live and expenses needed to be covered, a simple upvote is very much appreciated, a resteem is encouraged. :)
As I said, all income from this post will go towards the project, my rewards are set to 50/50 payout, but I am still able to find the STEEM the posts make, so I will be able to forward all income from this post to @schoolforsdg4.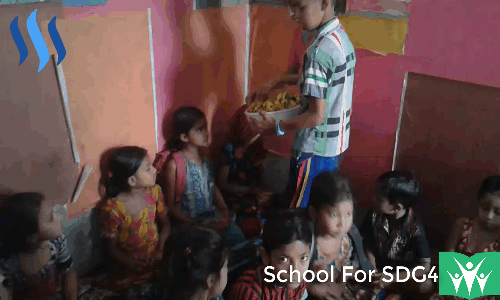 Wishing you an amazing day, today, tomorrow and forever,
Linda