Account separation !!! Charity project, Food donation in Venezuela.
Hello dear bearers of hope!
Hope is that expectation that makes you trust and tells you that everything will be fine even if a difficult situation or a family misfortune hits you.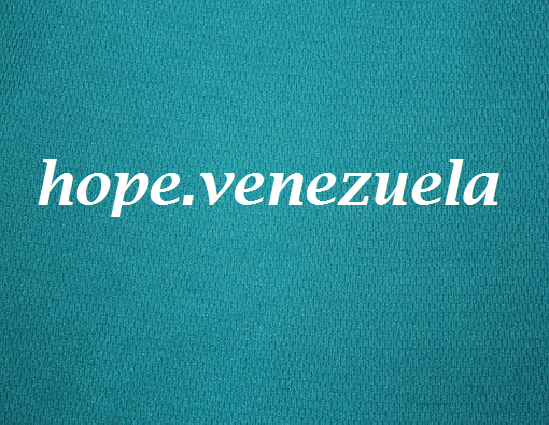 This positive expectation in difficult situations is something that weakens easily, in the Venezuelan context one of the clearest evidence of the loss of hope can be seen in the millions of Venezuelans who have left their homeland in search of such hope in other lands.
The reason for my publication
This publication is addressed to all those friends who have witnessed the birth of this program that brings food to some families in Venezuela, who have shown solidarity and have supported this initiative in some way.
Hope Venezuela, is an initiative that I undertook next to some leaders in my city, specifically Uracoa, Monagas, Venezuela and that you have followed through my official account @fucho80, the purpose of this publication is to inform you about the separation of these accounts, I announce the creation of the @hope.venezuela which will be used exclusively for this charity program.
What is the purpose of this account?
This account will be used to:
Post program updates.
Provide program information.
Promote collaborators (Bearers of hope).
Receive contributions for food purchases.
Support other charity projects.
Call of attention.
I make a special call to all those people who feel the pain of others, who stand in solidarity with the need of other people to support this initiative that although it is still young, it is yielding many fruits, bringing joy and hope to families in Venezuela.
If you want to join this initiative you can do it in different ways, following the @hope.venezuela account, delegating steem power, voting for each publication made or sending your contribution on steem to the @hope.venezuela account, you can also do it through other cryptocurrencies to the addresses that I provide below.
---
BTC: 14VpubY4M3X3sJdMGv3ZkDVEoUGV1LH5Vf
ETH: 0xC5bC511d852Be63Bc7d46e3cD9AbE57f18F12Bc6
LTC: LbncEfubydyJvJZcfCP1k587PjZibxWyg6
DOGE: DChQwidZGK2pZFgUNpqwnqnNUoc235qFwp
---
In this link you can read the most recent update of the program published in @fucho80, you can read it to find out what we are doing in the middle of a crisis situation: Project Hope, extension and repercussions in Venezuela (Food Donation) / Update
Join, become a bearer of hope, make a difference and bring joy to a home in need!
---
Bearers of hope!
---