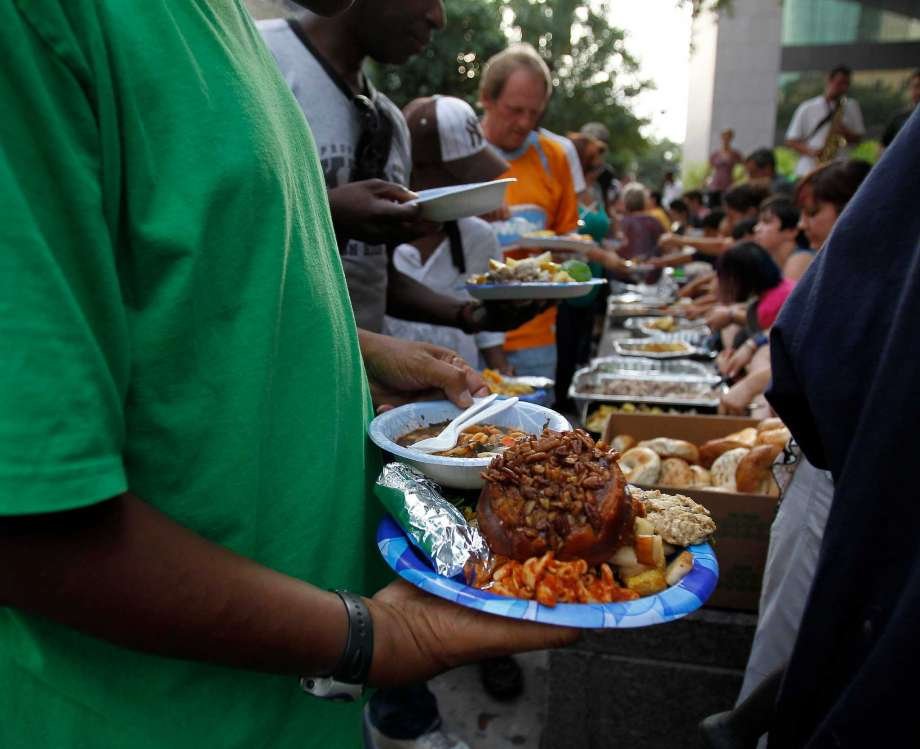 In many areas throughout the United States, there are restrictions in place when it comes to feeding the homeless.
But despite the efforts established to try and crackdown on the behavior though, many people still take to giving to others in their community voluntarily.
And some of those activists who have been trying to feed the needy have come against harassment and pressure from the state to stop, yet many continue maintaining that the state has no right to try and restrict them from exercising their natural rights and helping someone in need.
You can find people all across the US who are passionately dedicated to helping those in need throughout their communities.
Even after the city steps in and often cleans-out a homeless encampment or 'sweeps' it clean of those living there, the people remain seemingly adamant about disobeying the authorities on this one.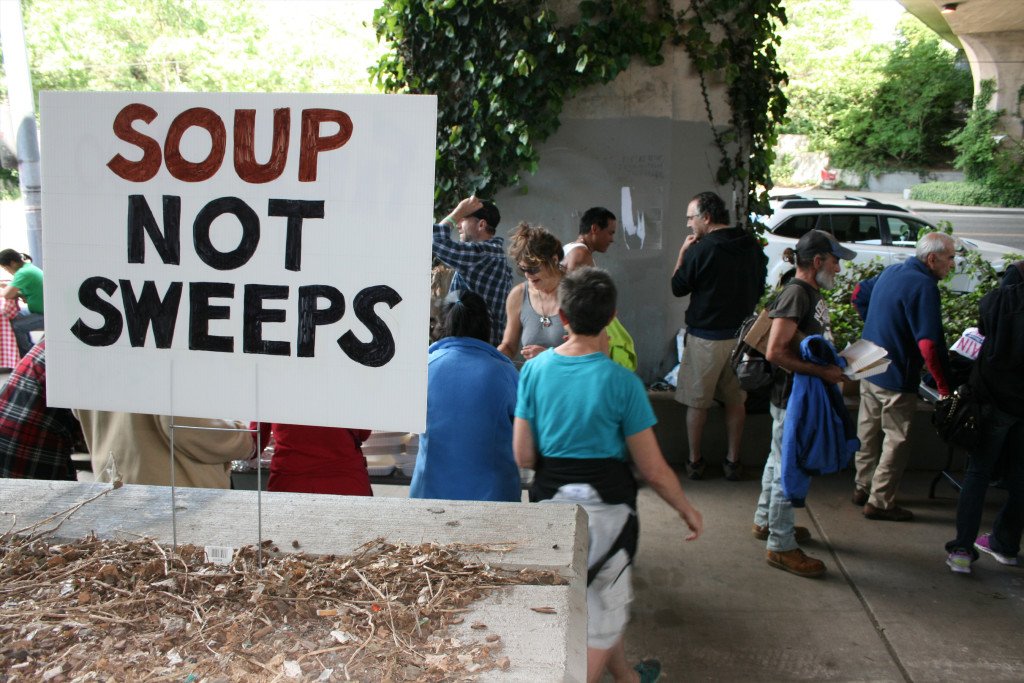 Harassing The Help...
One group that continues to come into conflict with local authorities is the group known as Food Not Bombs and they've got chapters all around the U.S. This group, and many others, continue to feed the homeless in their communities even when they do not possess the proper permission slip in order to do so.
Just this week in Arkansas,
there were reports that police there had been harassing the homeless and warning charity groups that they weren't supposed to be feeding the homeless unless they had the right permit to do so.
Community members there allege that the police labeled the homeless as an "eyesore" and suggested that they should pick up and move elsewhere in order to get the help they need.
One church there claims that the police have even installed a camera across the street from their establishment, where they frequently feed the homeless, in an ongoing effort to harass them to stop. Several people there have expressed their discontent about how tired they are of the harassment and the intimidation; all they are trying to do is feed people who are hungry.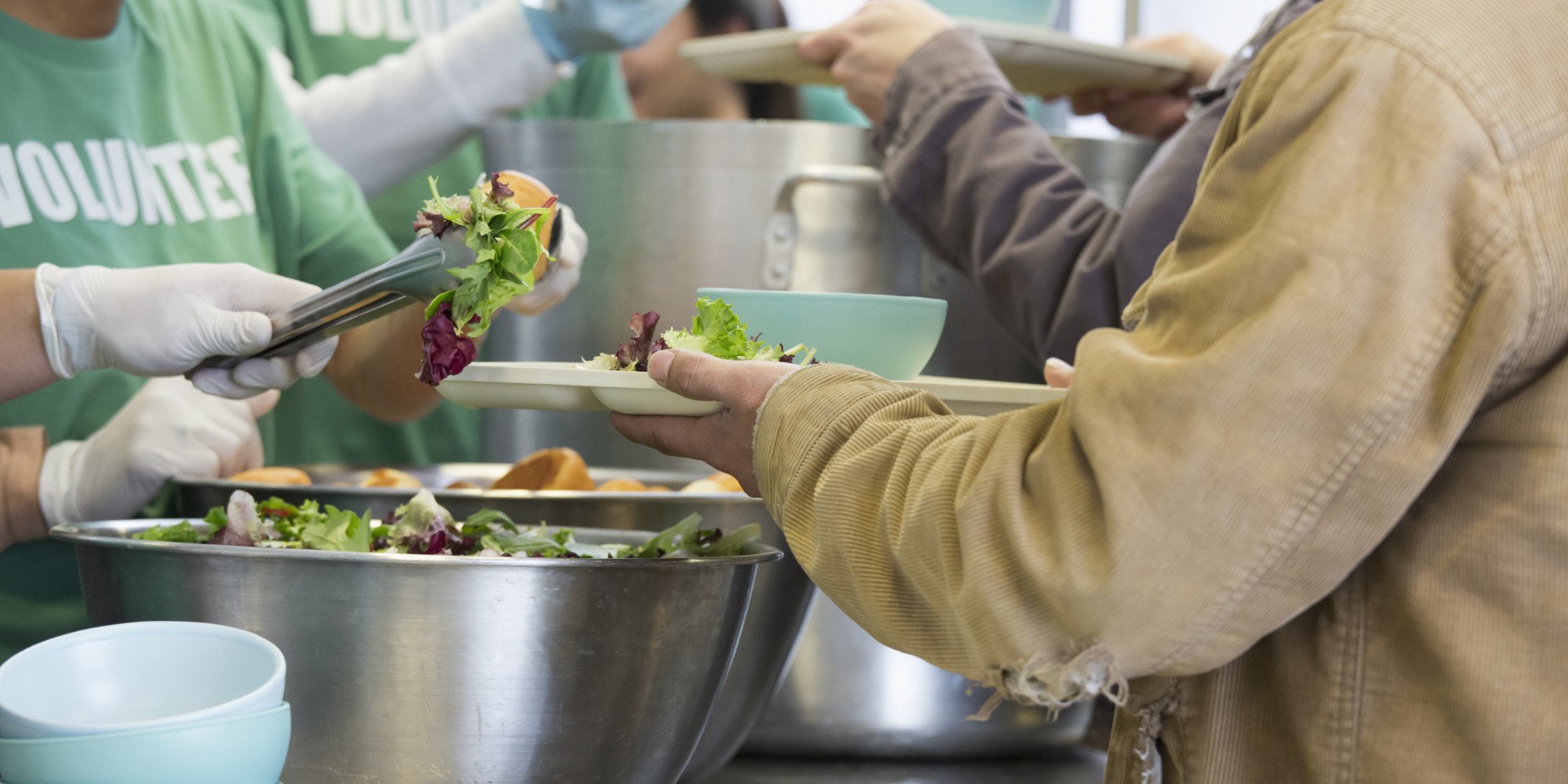 Is this really the best
use of resources
? To be funding officers to harass and intimidate charity groups to prevent them from feeding the homeless? I'd rather see them dedicate more energy to investigating things like human trafficking--
just to start with.
In Tennessee...
One police officer there is alleged to have recently harassed a woman who was in her car handing out pizza to the homeless.
That officer allegedly told her that she didn't need to be handing out any food to the homeless because they were all just animals and all drug addicts who didn't need her help.
Since that altercation, that officer has allegedly been identified as Jason Cunningham of the Knoxville Police Department and corrective actions have allegedly been taken as a response to his questionable behavior. The police department associated with him has also made it a point to declare that his opinion of the homeless isn't a view which is shared by the department overall.
And one must wonder whether or not he should even be in a position of authority to begin with, if he holds such a negative view. If he thinks the people who he is supposed to protect are "animals" then maybe he is in the wrong line of work, a position like his requires empathy. The officer in question has since expressed regret for his choice of words.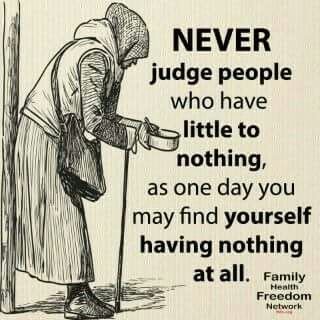 Though authorities continue to crackdown around the US, many people seem dedicated to the notion that they should have the freedom to feed someone in need, without first having to ask permission.

banner thanks to @son-of-satire
Pics:
Karen Warren via Houston Chron via chron.com/life/houston-belief/article/Homeless-ordinance-hard-to-swallow-3757907.php
Cross Cut via crosscut.com/2017/08/homeless-feast-south-seattle-neighbors-angry-rainier-valley/
Ariel Skelley via Getty Images via Huff Post
Pinterest
Sources:
http://crosscut.com/2017/08/homeless-feast-south-seattle-neighbors-angry-rainier-valley/
http://www.mercurynews.com/2017/08/06/feeding-homeless-continues-at-st-james-park-despite-citys-concerns/
http://www.arkansasonline.com/news/2017/aug/15/camera-police-patrols-draw-flak-2017081/
http://www.huffingtonpost.com/tiziana-dearing/please-dont-feed-the-home_b_6159162.html
https://www.arktimes.com/ArkansasBlog/archives/2017/08/12/little-rock-police-reportedly-crack-down-on-homeless-feeding-program
http://www.local8now.com/content/news/Women-KPD-officer-says-stop-feeding-homeless-calls-them-animals-439293893.html
Related Posts:
Ban On Feeding The Homeless Not Working
https://steemit.com/charity/@doitvoluntarily/ban-on-feeding-the-homeless-not-working
Elderly Man Vows To Go To Prison Before He Stops Feeding Homeless
https://steemit.com/charity/@doitvoluntarily/elderly-man-vows-to-go-to-prison-before-he-stops-feeding-homeless
People Are Happier When They Give Voluntarily
https://steemit.com/psychology/@doitvoluntarily/people-are-happier-when-they-give-voluntarily