It is assumed that roughly 39 million people worldwide are blind and 3 out of 4 of them are blind for reasons that could be prevented or cured [1,2]. Sightsavers is an organization that focuses on preventing avoidable blindness in more than 30 countries. One of their programmes focuses on "deworming" - getting rid of parasites that can turn people blind. Deworming a single child is in the price range of $0.55 to $1.19.
GiveWell, an independent charity evaluator that figures out which charities do the most benefit per dollar, writes:
Sightsavers' deworming program is one of our top-rated charities and we believe that it offers donors an outstanding opportunity to accomplish good with their donations. [...]
We believe that there is strong evidence that administration of deworming drugs reduces worm loads [...] we consider deworming a priority program given the possibility of strong benefits at low cost.
In general, it seems that Sightsavers' deworming program gives some of the best "bang for the buck" measured in how much good a single dollar will do [3]. Moreover, a case of prevented blindness will hopefully lead to another productive member of the community rather than an expense. It may well help people to help themselves.
All rewards from this post (SBD, STEEM and SP) will be calculated to euros and donated directly to the Sightsavers' deworming program on www.givewell.org. For starters, I will throw in the little SBD and STEEM that I have available into upvoting this for visibility and that will, of course, be part of the donated.
Thank you for your time and feel more than welcome to share and spread the word.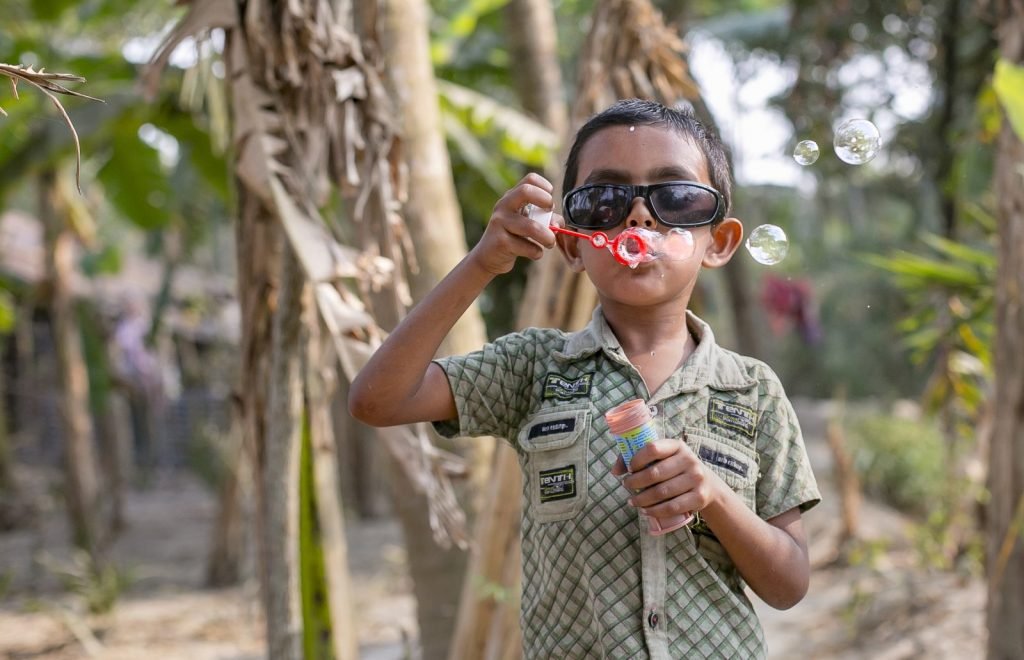 source: sightsavers.org
Why am I doing this?
The Steemit community has been very good to me as a new user and I hope to make these good deeds spread like rings in the water. There are two good deeds that I especially want to point out:
@actifit - a community that rewards people for exercising and being healthy. This is such a positive community and I'd like to make sure that not only my health benefits but also that of those with fewer possibilities.
@noobsin that celebrated his 4 weeks of sobriety by giving away Steem Basic Income for a competition of which I was one of the winners. This was what started my idea of doing something good for others too. He is now at his 5th week and we are all rooting for him to stay on the path he chooses.
References
[1] https://en.wikipedia.org/wiki/Visual_impairment
[2] https://www.sightsavers.org
[3] https://www.givewell.org/charities/sightsavers