Hello readers! 2 days ago I posted a puzzle:
https://steemit.com/steemitphotochallenge/@mdog/can-anyone-solve-this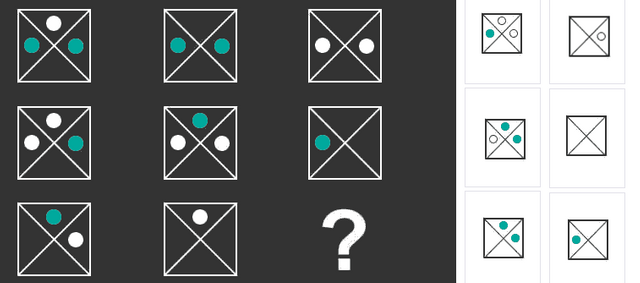 ---
Spoiler alert!
It's actually quite easy. The first two rows have very good hints!
Let's look at the first row.

+

=
When combining the first two images together, you get the third image. If two circles of the same color in the same position overlap, the resulting image becomes the opposite color (white circles).
Similarly, the second row also shows the same rule in effect.

+

=

The left white circle in the first image + the left white circle in the second image, results in the opposite color (Green) in the exact left position. We can also conclude that if two different colored circles overlap, (i.e. a White circle + a Green Circle) it becomes nothing because they aren't the same color.
And now you know the answer :)