Alrighty... so to my followers or anyone else reading this, this is certainly a hard puzzle.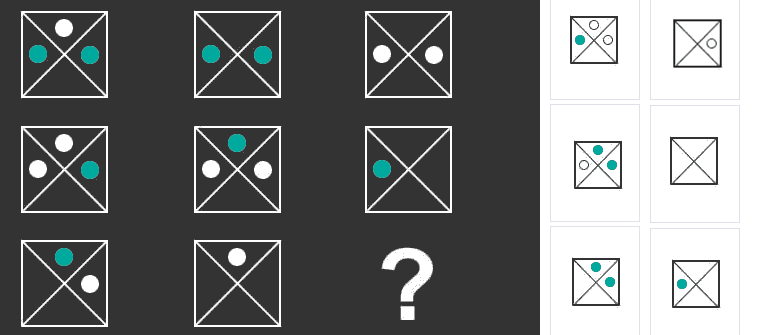 Basically, the six options on the right are to replace the question mark... but which is the correct answer?
I already figured it out, but if no one gets it, then I'll reveal the answer :)
Good luck!