Good day my Steemit friends! My today's post is an entry for @jacinta.sevilla's Drawing Contest.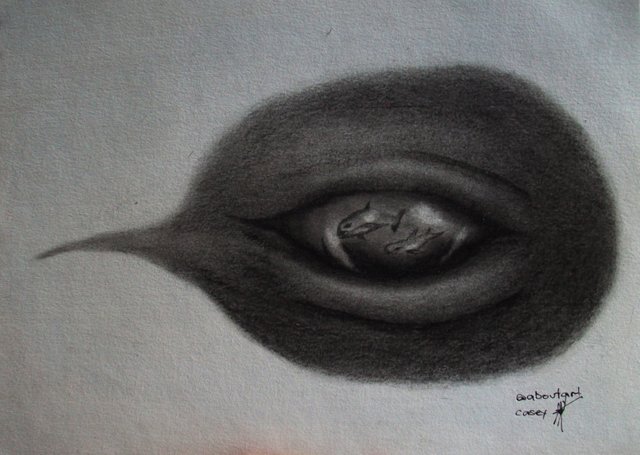 It's all about the Cetaceans!
@jacinta.sevilla decided to host a drawing contest about our Cetacean friends. You can check out her contest post with this link


What are Cetaceans?
Honestly, I didn't know anything about "Cetaceans", I didn't even know that Cetaceans are clade of dolphins, whales and porpoises. Thanks to @jacinta.sevilla's contest, I actually learned a lot about our friendly Cetaceans.
Cetaceans are a clade of aquatic mammals which is dolphins, porpoises and whales. There are around 89 species, some lives in the oceans and some in the rivers.


My Chosen Cetacean
There are around 89 species of Cetaceans, and I need to choose only one Cetacean for my artwork.
I thought about it, I can't just pick a Cetacean that are already very well-known, well, I think for most of us, especially here in our country, Philippines. I want to introduce a Cetacean that is not popular here.
And while searching, I saw this article about this one Cetacean that is on the brink of extinction. I can't help but read it and search more about it. And I thought, this is it, this is the one that I want to create an artwork for.
The VAQUITA PORPOISE.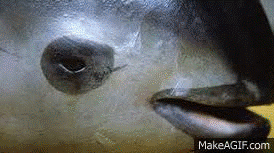 Image Source



Vaquita Porpoise
**Vaquita is a species of Porpoises. They are the smallest Cetacean and live in the Northern part, gulf in California. You can distinguish a Vaquita by the ring with a line on each eye and black curved lips.

Sad to say, Vaquitas are now critically endangered. There are only 12 left as of March 2018. It is the most endangered Cetacean in the world. The Vaquita population is largely decreased by catch, because of the illegal gillnets. Thanks to the President of Mexico as well as the government with the help of environmental organizations, the gillnet ban became permanent on June 2017. They also conduct a breeding program to help save the Vaquita species.
Let's just hope that the programs that the governments are conducting will help save the Vaquitas.
I think that we need the help of the whole world to save this beautiful species.


My Artwork

MATERIALS:
Brush
Sketchpad
Charcoal Pencil
Charcoal Powder
Because the Vaquitas are known or distinguishable for their eyes, I chose to focus on drawing an eye, and a mother and daughter Vaquitas as a reflection in the eye.
Here are the step by step process of my artwork.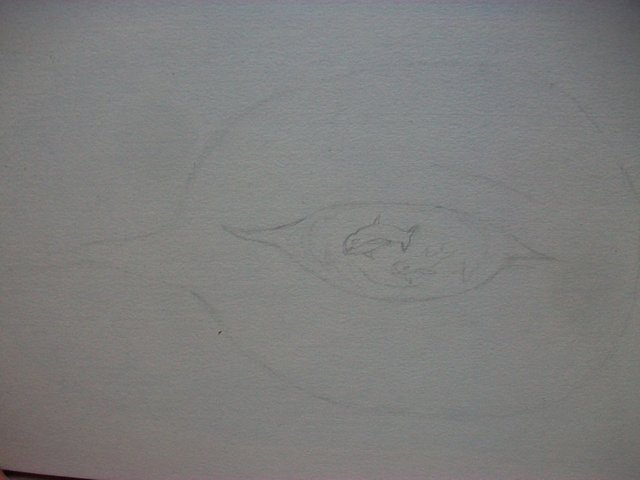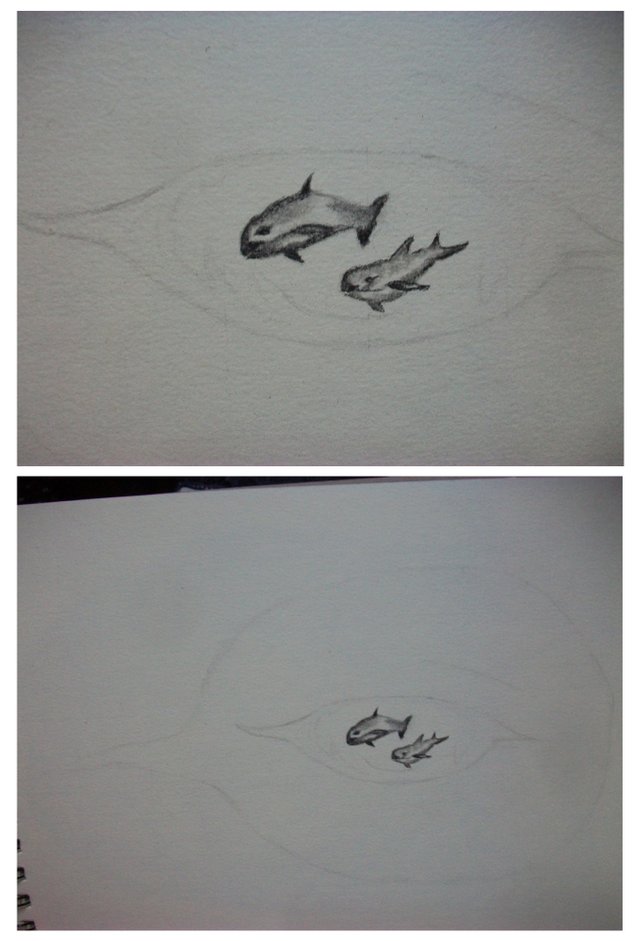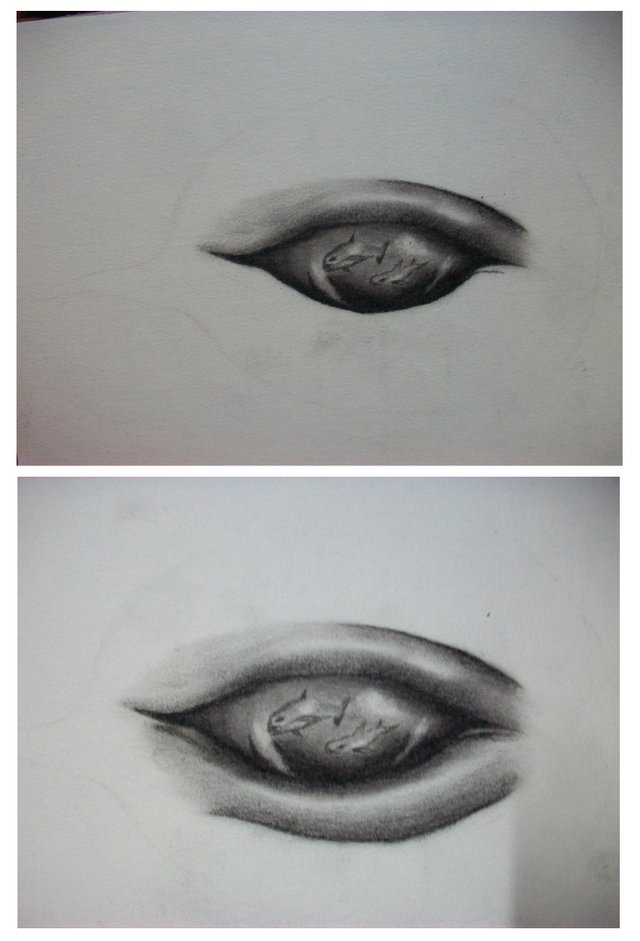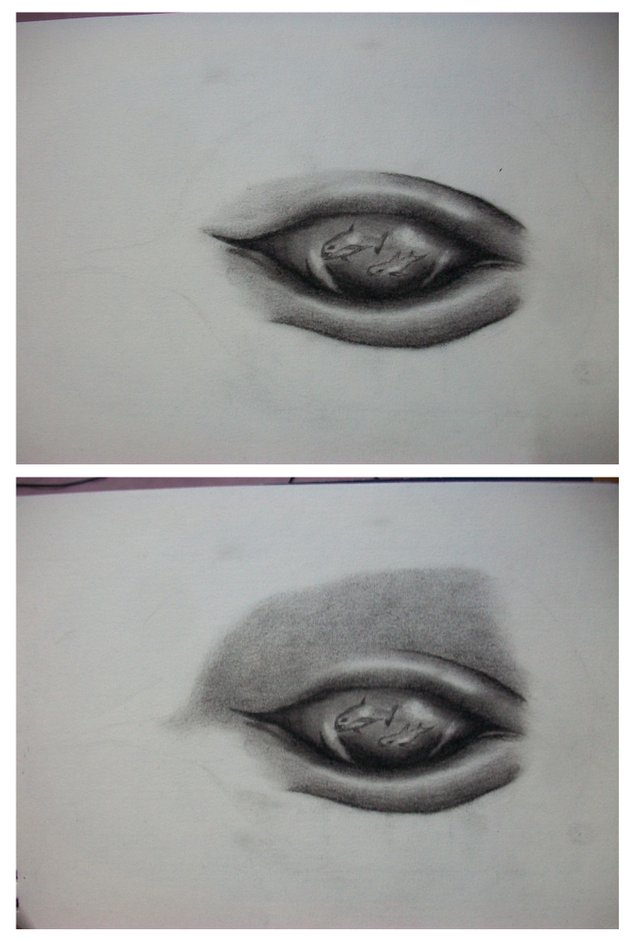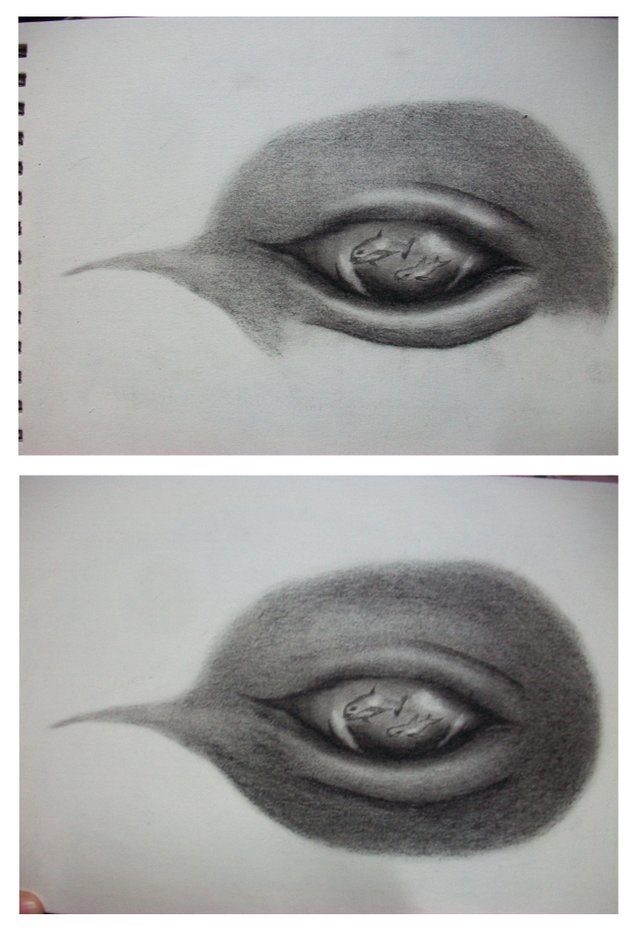 And this is now the final output.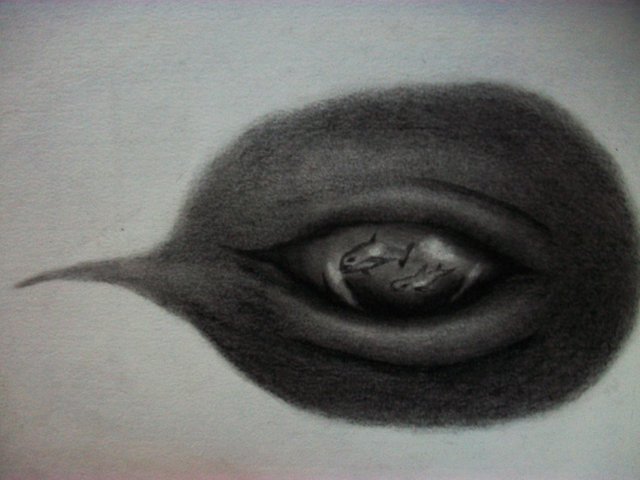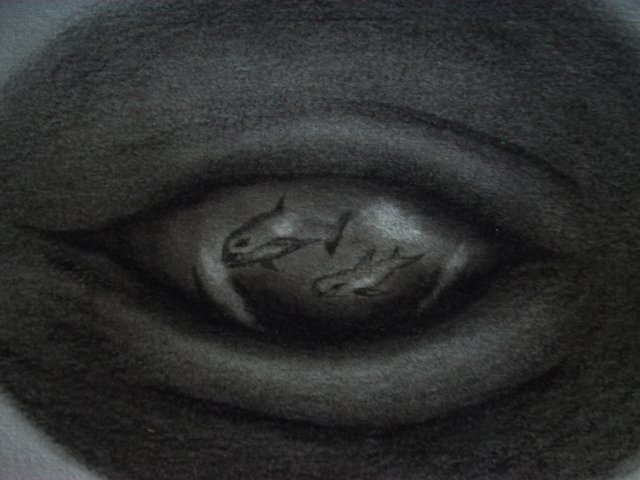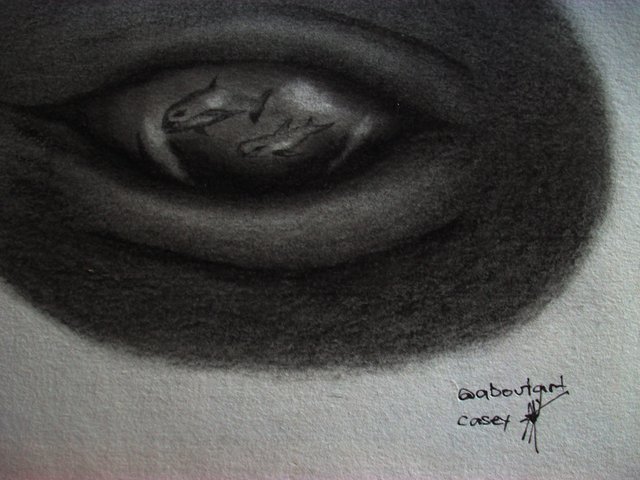 And that's it. I hope you guys liked it.
And I hope that we extent our call for help to save these beautiful creatures. I just think that it's such a waste to see the Vaquitas be banished forever. Let us all help them with our own little way.
VIVA VAQUITA!!!
THANK YOU SO MUCH FOR SUPPORTING AND READING MY POST!!!



"This work is licensed under a Creative Commons Attribution 4.0 International License"