Dnes se s vámi chci podělit o další takový zajímavý zážitek z mého života. Možná to bude méně zajímavější, než ta moje zkušenost s vyraženým dechem a omdlením. Ale chci se o to podělit.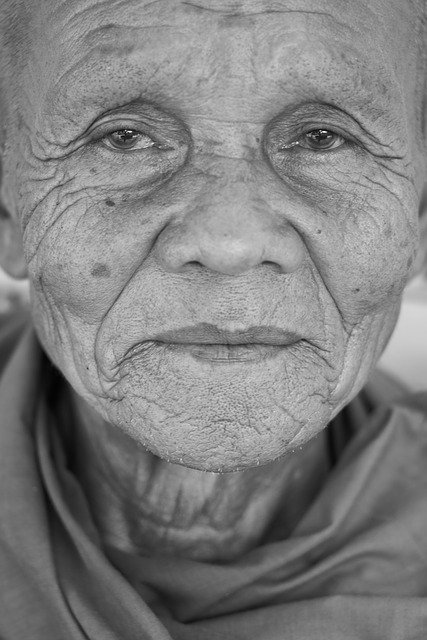 Bylo to jednou, když jsem jela v autobusu. Byla to obyčejná chvíle a obyčejná cesta. A o to zajímavější byl pro mě ten "bdělý sen".
Už ani nevím, jestli jsem předtím četla nějakou zajímavou knihu, nebo jen hloubala o životě. Každopádně to bylo nečekané a zajímavé.
A co jsem vlastně zažila? V tom "snu" nebo chcete- li "představě"?
Stařec (někde v Asii) seděl a meditoval. Poblíž pobíhali mladí chlapci. Chvíli se věnovali nějaké hře a pak je zaujal stařík. Začali na něj pokřikovat. Nereagoval a dál se věnoval svému rozjímání. Chlapci zklamaní tím, že si jich stařík nevšímá, na něj začali pokřikovat že je hloupý a smáli se mu. A já to celé vlastně viděla a vnímala. Cítila jsem staříkův vnitřní klid. Chtěl rozjímat a nenechal se vyrušit, ani rozhodit pokřikováním a narážkami chlapců. Pomyslela jsem si, že je moudrý.
A stařík ke mě promluvil: Když oni mě nazývají hlupákem, projevují v tu chvíli svou vlastní hloupost. Ty mě nazýváš moudrým a v tu chvíli si projevila svou vlastní moudrost.
Došlo mi, co mi tento stařík, nebo tento vjem měl říci. S tím staříkem to vlastně mělo jen velmi málo společného.
Ve skutečnosti naše reakce odráží jen naše vlastní nastavení, nebo vlastnosti a pod.
Jako zrcadlo nám odráží to, co máme už v sobě. Jak to dobré, tak to horší. Proto je možná zajímavé všímat si některých svých reakcí na okolní podněty.
Foto: pixabay