Vážení a milí přátelé Steem Monsters.
Oznamuji Vám , že má maličkost překonala veškerá nebezpečí a psychickou újmu a stala se držitelem členství 1st Bronze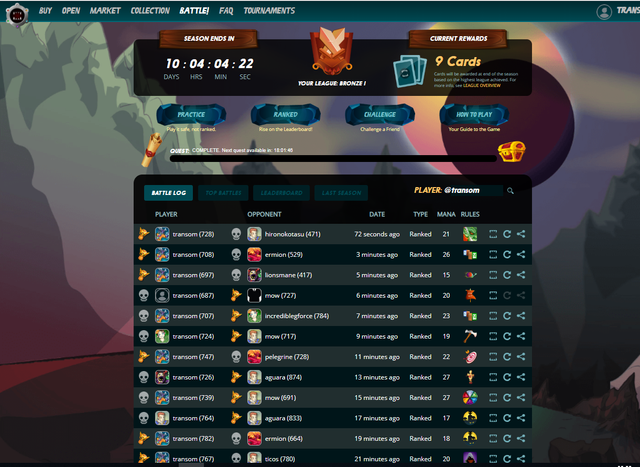 Neznalost karet tu asi neomlouvá. Studuji to ale nemam příliš úspěšnost brzdí mne Angličtina. Asi by to chtělo Někoho kdo umí poradit jak přeložit stránku z angličtiny včetně obrázku .Abych to mohl poslat na tisk a vytisklo se mi to přeloženo včetně obrázků (jde o karty a jejich symboliku abych je dokázal poskládat pro správný boj. Prosím , kdokoli to umíte poraďte mi.