I really wondered how this habit is widespread
Inicials of lovers engraved on a tree ... Do you meet them in Africa or Asia? A don´t know. I ask for it.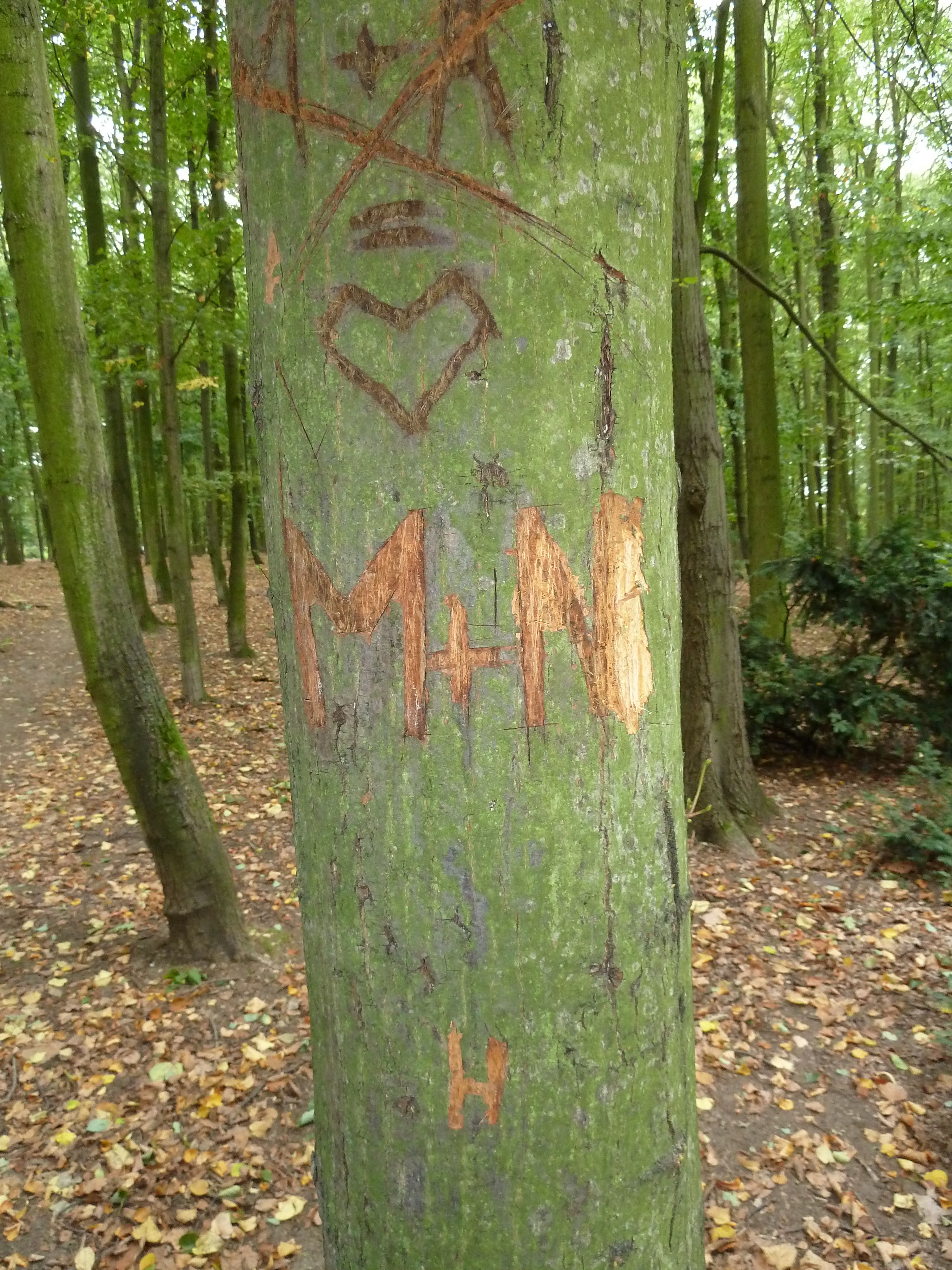 V našem případě se dozvídáme, že M už nemiluje A, která byla nahrazena N. Zcela genderově nekorektně předpokládám, že to tam vyryl muž.
A to H dole? No, syn dostal k narozeninám kapesní nožík... Je to špatně, rýt do živých stromů. Ale on to zdravý strom vydrží. Já už snáším svého syna 6,5 roků a také celkem žiju.