Our African snails / Naši afričtí šneci
Hello everyone on Steemit.
A few weeks ago I wrote that we have new animals at home. African snails. Achatins. It will be two months. They also have names. I only remember two. Marcus and Martinus. Yes, according to Norwegian boys, singers. : D
These guys (snails) grow quite fast. When they "came" to us, she was about 10 days old. They measured 15-18 mm. Today they have two months. A little grew up. Shell measures 65 mm.
Ahoj všem na Steemit.
Před pár týdny jsem psal, že máme doma nové zvířátka. Africké šneky. Achatiny. Už to bude dva měsíce. Mají také už jména. Pamatuji si jen dvě. Marcus a Martinus. Ano, podle těch norských chlapců, zpěváků. :D
Ti naši kluci (šneci) rostou docela rychle. Když je dcera přinesla domů, byli staří asi 10 dnů. Měřili (ulita) 15-18 mm. Dnes mají dva měsíce. Trochu vyrostli. Ulita měří 65 mm.
That's how they bathed 7 weeks ago. / Tak se před 7 týdny koupali.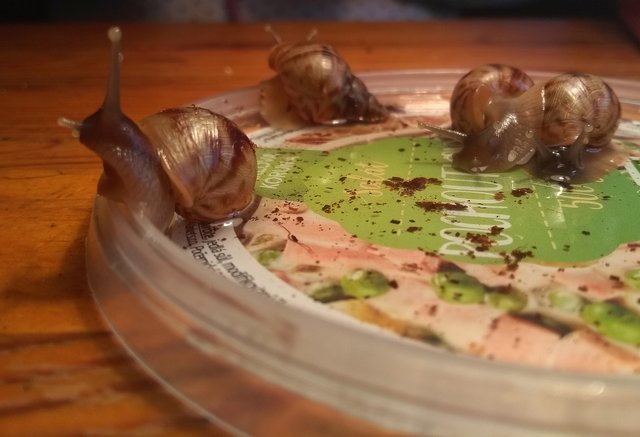 Today they need a larger pool. / Dnes potřebují větší bazén.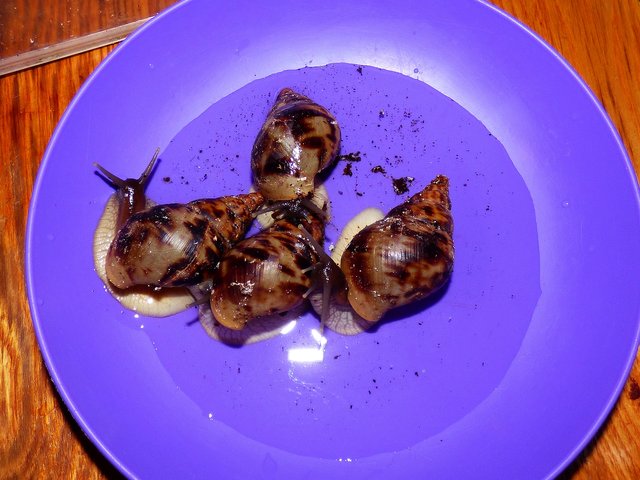 A few weeks ago ... and today. / Před několika týdny ... a dnes.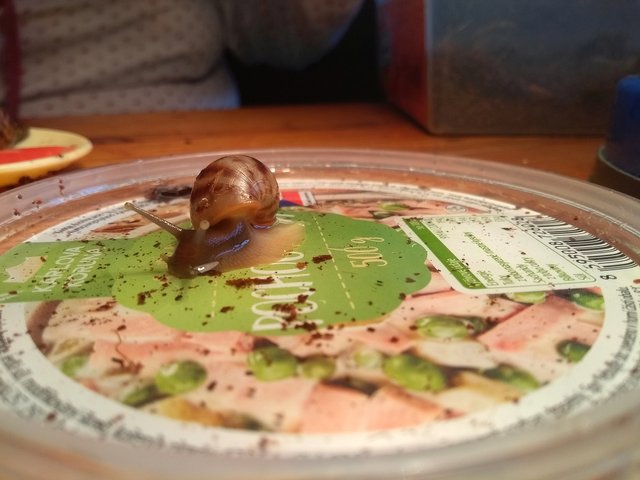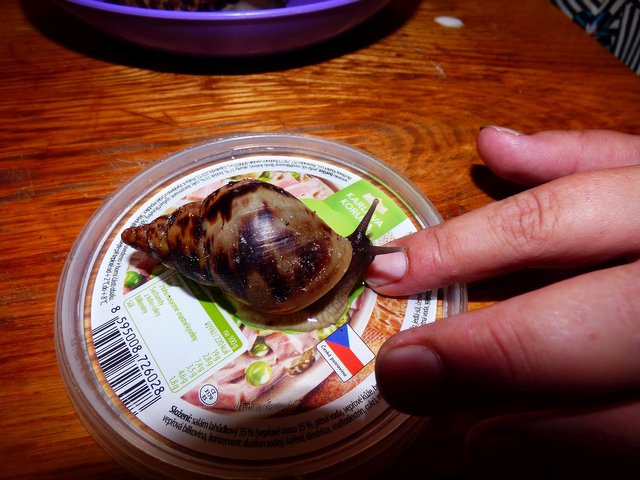 They love bathing / Milují koupání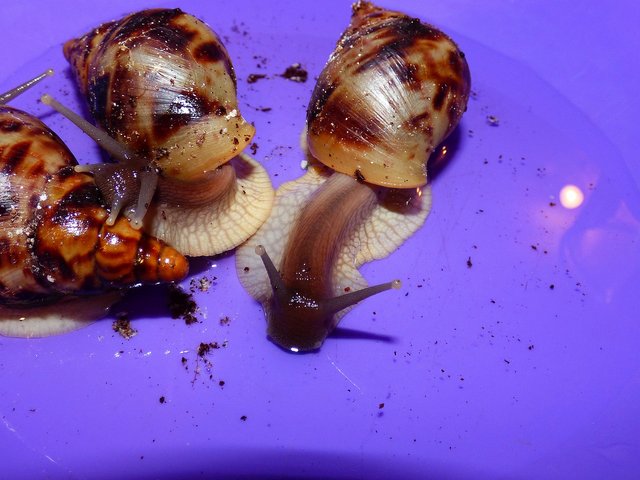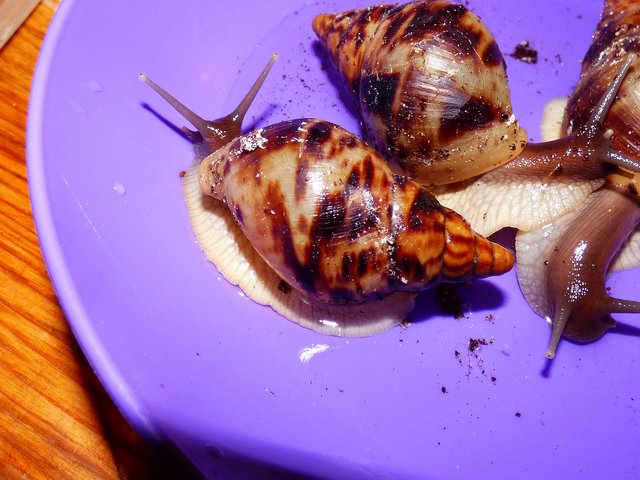 They like to cuddle / Rádi se přijdou mazlit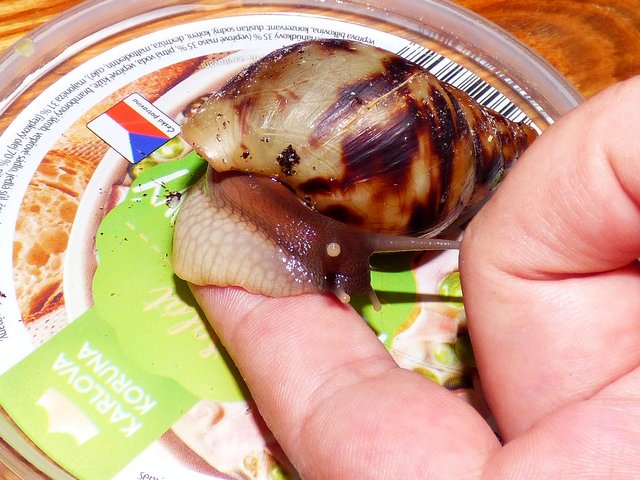 Temporary house. Before the terarium / Provizorní domeček. Než bude terarium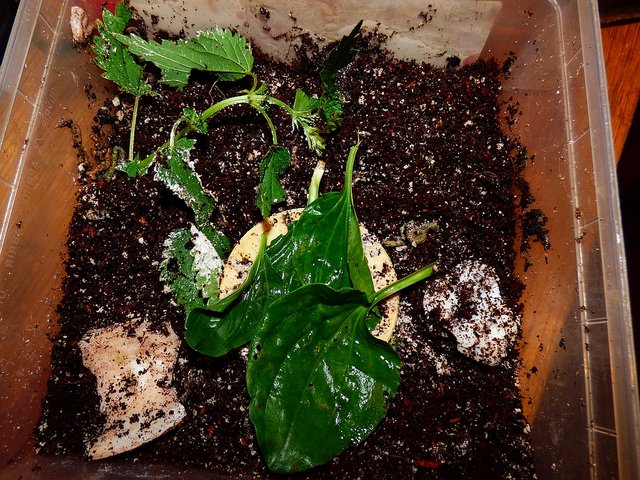 With dinner ready / S večeří připravenou
Thank you to everyone who reads here. / Děkuji všem, kteří dočetli až sem. ;-)
English translated by Google