ACTIFIT
10.4. released @actifit new article specifies how and in what proportion STEEM / AFIT will be able to buy from 12.4 to 13.4. AFIT tokens.
He is still silent about entering the stock exchange.
CLEAN PLANET
10.4. released @cleanplanet already the third article on AirDrop.
Did you know that you will be the owners of cleantoken from 19.4.19? It is so. Everyone who cleaned the planet and put this initiative under #cleanplanet received a certain number of points that just 19.4.19 will be transferred to CLEANPLANET's AirDrop. For details, see article. Earlier articles on this subject end in the address 'part-2' or 'part-1'. Similarly, those who have delegated their SPs to @cleanplanet will also be rewarded.
If you have a desire or need to own a new AirDrop from @cleanplanet, it is needed until 19.4. post, @cleanplanet, your #cleanplanet cleansing initiative.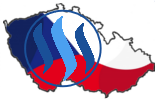 ACTIFIT
10.4. vydal @actifit nový článek, ve kterém upřesňuje, jakým způsobem a v jakém poměru STEEM/AFIT bude možnost nakoupit v době od 12.4 do 13.4. tokeny AFIT.
O vstupu na burzu zatím mlčí.
CLEAN PLANET
10.4. vydal @cleanplanet již třetí článek na téma AirDrop.
Tušili jste, že budete od 19.4.19 vlastníky cleantokenů? Je to tak. Všichni, kteří čistili planetu a tuto svou iniciativu postovali pod #cleanplanet, obdrželi určitý počet bodů, které právě 19.4.19 budou převedeny na AirDrop od CLEANPLANET. Podrobnosti naleznete v článku. Dřívější články na toto téma končí v adrese 'part-2', popřípadě 'part-1'. Stejně tak budou odměněni i ti, kteří delegovali na @cleanplanet své SP.
Pokud máte touhu, nebo potřebu vlastnit nový AirDrop od @cleanplanet, je potřeba do 19.4. postovat, podle pravidel @cleanplanet, svou čistící iniciativu na #cleanplanet.