Edificio Parque Cristal / Crystal Park Building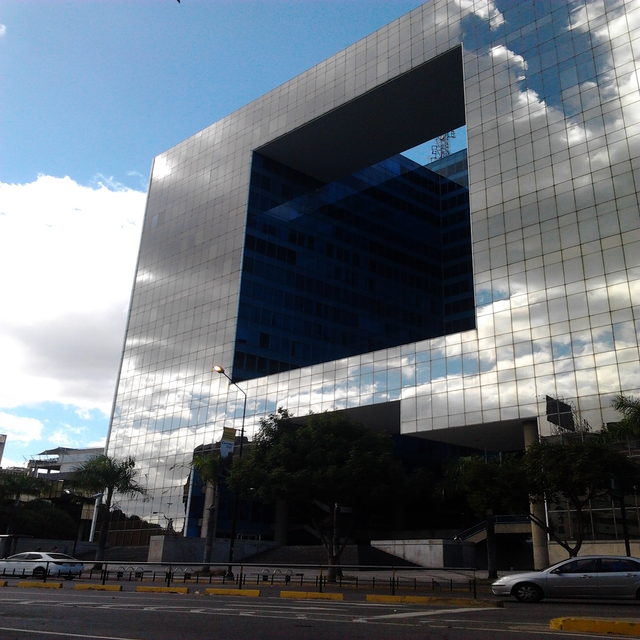 En la avenida Francisco de Miranda al este de Caracas se encuentra en mi humilde opinión una de las edificaciones más hermosas de la ciudad. "Parque Cristal", inaugurado en 1977, es un edificio de oficinas de 113 metros de altura y 18 pisos en forma de cubo, su fachada es totalmente acristalada. Su diseño a pesar de no ser único pues lo comparte con otro edificio  le valió en 1987 el Premio Metropolitano de Arquitectura. No es necesario extender más pues las imágenes hablan por sí solas.   
Dos temas de fecha de inauguración, uno anglo y el otro latino.
  On Avenida Francisco de Miranda east of Caracas is in my humble opinion one of the most beautiful buildings in the city. "Crystal Park", inaugurated in 1977, is an office building of 113 meters high and 18 floors in cube shape, its facade is fully glazed. Its design despite not being unique because it shares it with another building earned it in 1987 the Metropolitan Architecture Award. It is not necessary to extend more because the images speak for themselves.  
Two themes of opening date, one Anglo and the other Latin
You should be dancing - Bee Gees


Eliminacion de los Feos - Gran Combo de Puerto Rico