A different cathedral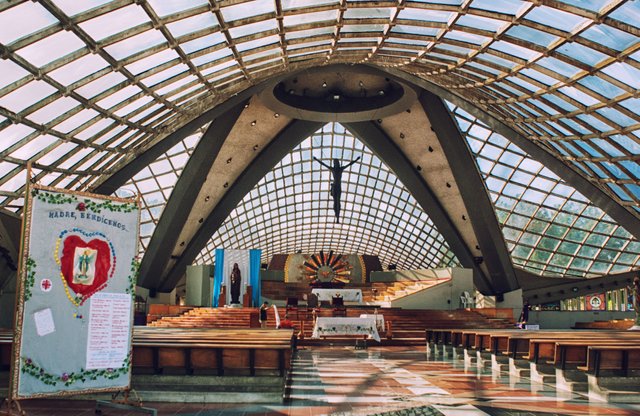 Es la Catedral de Nuestra Señora del Carmen, más conocida como La Catedral de Barquisimeto.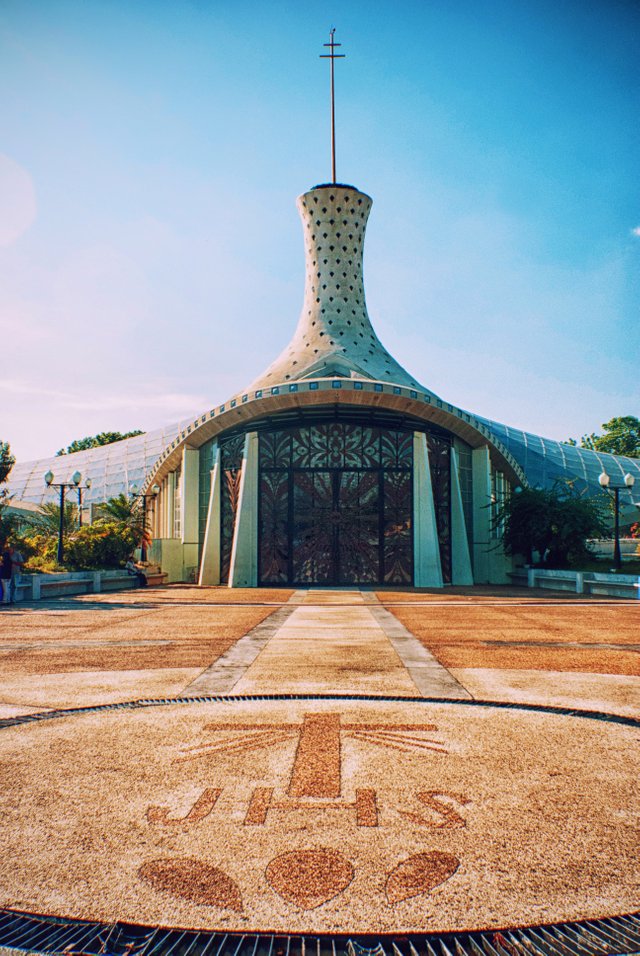 Fue construida entre los años 1953 y 1968, por el arquitecto Jahn Bergkamp. Está diseñada en forma de paraboloide hiperbólico, una de las más utilizadas en obras de Antonio Gaudí, este tipo de superficies también es conocida como silla de montar.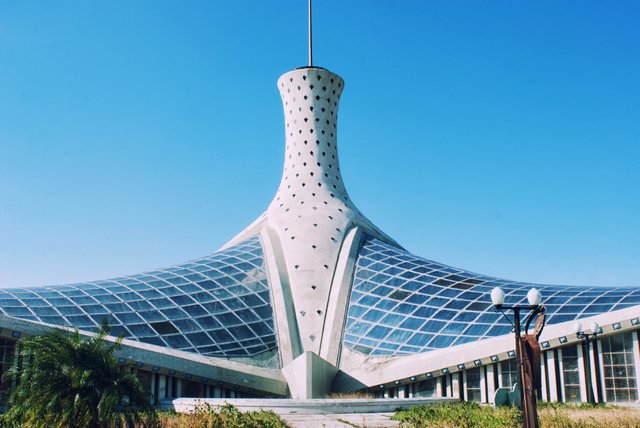 It is the Cathedral of Our Lady of Carmen, better known as The Barquisimeto Cathedral.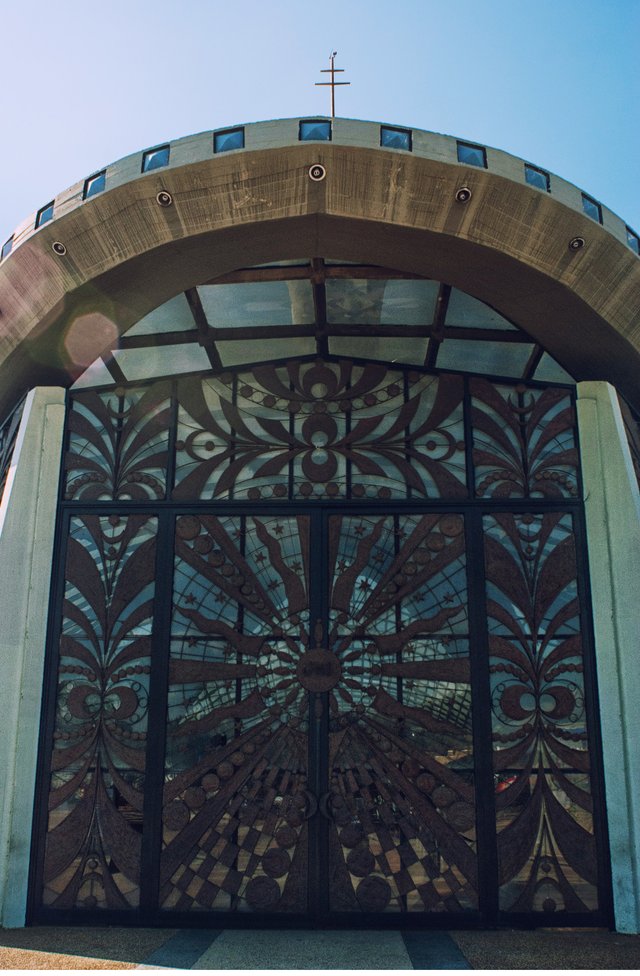 It was built between 1953 and 1968, by architect Jahn Bergkamp. It is designed in the form of hyperbolic paraboloid, one of the most used in works by Antonio Gaudí, this type of surface is also known as saddle.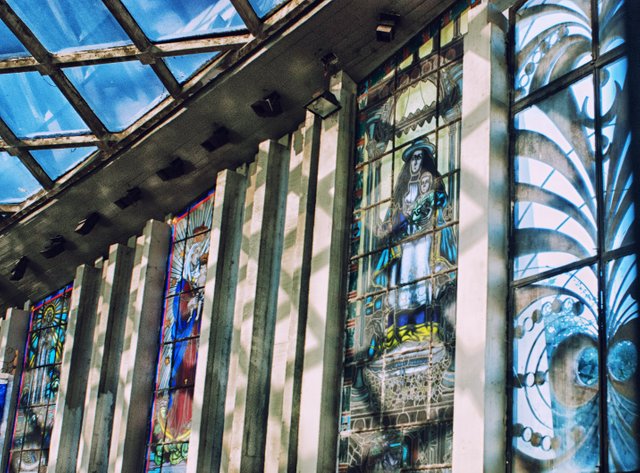 Su interior es totalmente iluminado y con suficiente entrada del aire gracias al recubrimiento casi total de vidrio en forma de cuadros, ubicado en todas las alas del santuario; así como su perfecta distribución arquitectónica.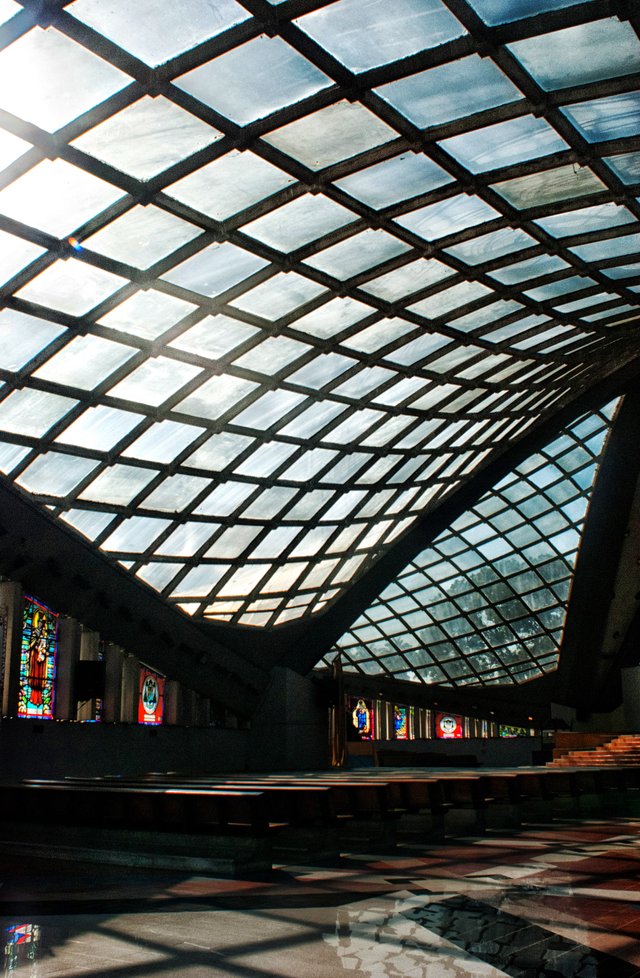 Its interior is fully illuminated and with sufficient air intake thanks to the almost total coating of glass in the form of pictures, located on all the wings of the sanctuary; as well as its perfect architectural distribution.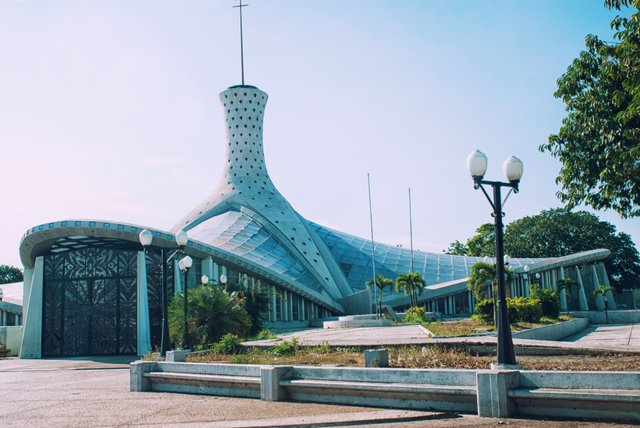 El color blanco con toques azules predominan en su exterior, también abundan detallados vitrales de vírgenes y santos locales y del catolicismo en general. No faltan las técnicas de protección solar como el Brise soleil, que comúnmente se utiliza para evitar que las fachadas con una gran cantidad de vidrio sean sobre-calentadas durante el verano. Y verano es lo que se sobra en Barquisimeto, por eso es tan peculiar esta Catedral. Es arte diseñado también para el bienestar de los fieles o admiradores de la arquitectura, que desde hace casi medio siglo visitan esta edificación.


The white color with blue touches predominate in its exterior, also detailed stained glass windows of local virgins and saints and Catholicism in general. There is no shortage of sun protection techniques such as Brise soleil, which is commonly used to prevent facades with a large amount of glass from being overheated during the summer. And summer is what is left over in Barquisimeto, that's why this Cathedral is so peculiar. It is art designed also for the welfare of the faithful or admirers of architecture, who have visited this building for almost half a century.


Venezuela
Cámara Nikon D80
Objetivo 24 mm y 55-200mm
Iso 400 1/500s f/11


    
Enjoy it! 📷