At the Gate of Last Palace of Chosun Dynasty, Dae Han Mun
I had an appointment with my colleagues in front of the gate of last palace of Chosun dynasty.
I heard there was a nice waffle store near the gate.
So I tried to find out where the snack bar was.
It was not easy to find the store. People made a line to taste the waffle.
I ordered the waffle and a cup of coffee. Actually the waffle was really wonderful. I'd like to strongly recommend to taste that waffle. It was not much sweat, but had delicate smell in it.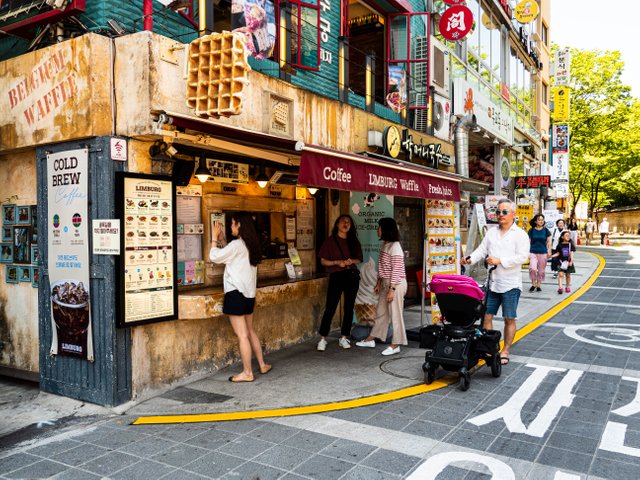 While having the waffle, I could hear a drum sound.
It was said there was a ceremony of exchanging the guarding troops which was revived recent times for the tourists.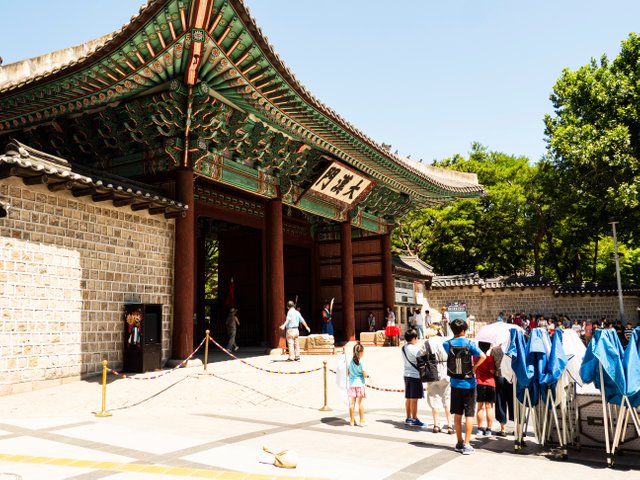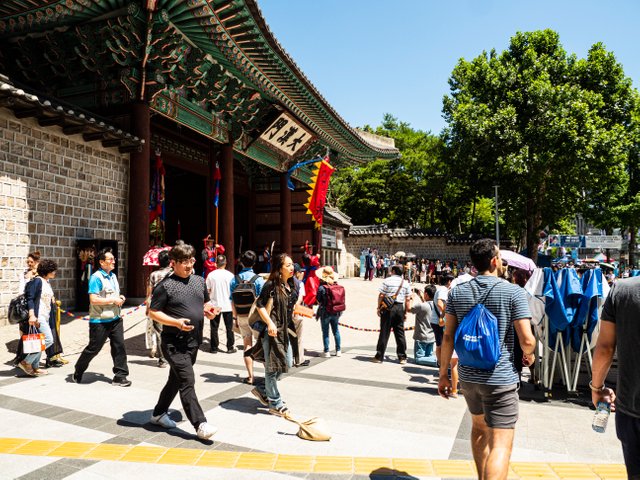 People were gathering to see the ceremony.
At first, the commanding group was marching out through the gate with various flags.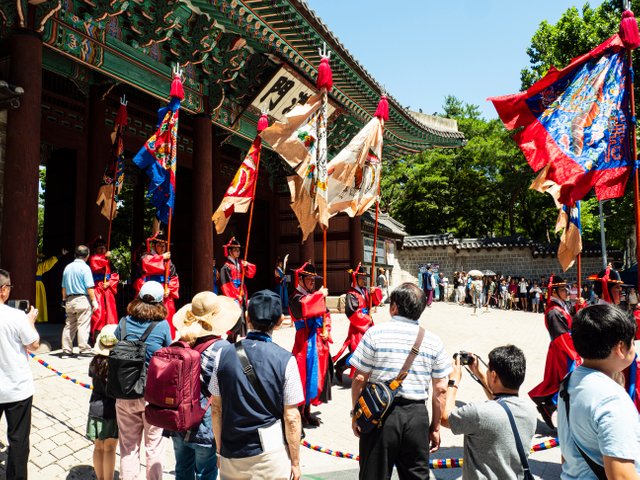 I tried to look at this ceremony several times, but I had missed before.
In this time, I didn't have any expectation to see this ceremony.
Irony of our lives.