Hola comunidad de steemit
Calzado favorito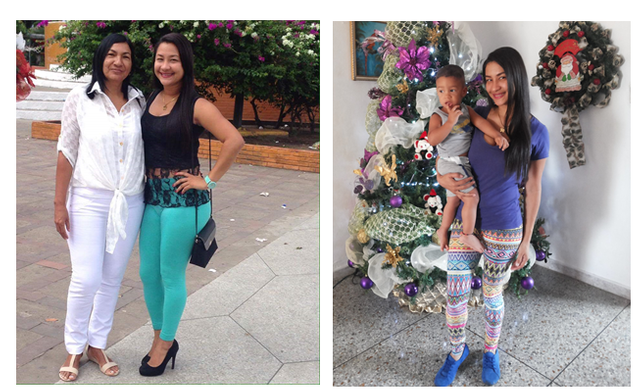 Antes con mi suegra @daysiselena y después con mi hijo Gael


---
Nuevamente la amiga
@marblely
nos sorprende con sus hermosos temas para el concurso, buscando siempre encontrarnos con nosotros mismos mediante las experiencias que relatamos en cada capítulo, gracias a
@freedomshift
por su patrocinio con este tipo de iniciativa nos ayudan a conocer diferentes culturas y gustos de otras personas, así mismo ampliar nuestros conocimientos en nuevos temas. Te invito a ser parte de este tipo de concurso.

Siempre me he caracterizado por ser una mujer coqueta, audaz, original y cuando de calzados se trata siempre me voy por la comodidad que es lo primordial, ya que al tener confort, suavidad y comodidad en nuestros pies, el día se nos hace más tranquilo y placentero.
Antes de ser madre me gustaba andar en zapatos altos para casi toda ocasión, ya que eso me hacía ver más estilizada y con una mejor postura ante las ante las personas, ya que al llevarlos nos hacen ver nuestras piernas más alargadas. El calzado alto se ha caracterizado por ser una pieza fundamental en las mujeres en el mundo, con el paso de los años esto ha venido evolucionado y se ha estado perdiendo este estilo tan único y original.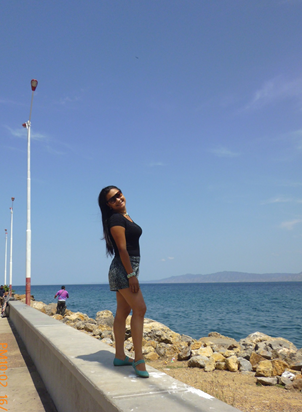 Hoy en día me he visto muy incómoda al estar con ellos porque debo llevar a mi niño conmigo, y no me puedo imaginar corretear con ellos puestos (risas), ahora me he identificado mucho con los zapatos tipo ballerinas flat, son cómodos, bajitos y le aportan al pie lo que necesita, son ideales para ir al parque, al cine, trabajo, centro comercial, al doctor, de compras, siempre y cuando le demos el modelo correcto a cada salida.

---
Cada persona tiene un estilo diferente con el cual se siente cómodo, unos optan por deportivos, sandalias u otros por botas y calzado abierto pero en mi caso son ese tipo de zapatos. La mente humana juega un papel fundamental en cuanto gustos y colores es por eso que somos tan diferentes y auténticos en la vida.
---
Todas las fotografías son de mi propiedad y fueron tomadas con una cámara Lumix DCM-LS, Panasonic.
This is an Invitation to join #ccc for Guaranteed 👍 Daily Income 💵 and Payout 💸 for Newbies (2.0) 🐟 🐜 🐛 in #ccc 👣 and Follow 👣 the Honor Code 🏅 - the Creed (Conditions and Limits Inside)
AND
the latest update <<< please click to read.


El texto es original de: nathyortiz
// Todos los Derechos Reservados / © Nathy Ortiz //
Separadores realizados en power point por: @nathyortiz