Although I will bring up some controversial points in this post it is not meant to scare anyone from using exchanges or other type of middlemen services - its mainly to remind you to be cautious with your crypto funds.
Some of you oldtimers who've been around to see what happened to Mt. Gox, it seems as though times like these where Bitcoin and most other currencies are at a peak they bear the biggest risks for something similar to happen - since it can not be predicted, it can happen to the services you trust the most. After the all time high of Bitcoin in November 2013 reports were flooding in on Reddit with users not being able to withdraw their coins from the biggest exchange with most volume at the time. Although not everyone was affected, it caused a lot of fear and uncertainty. It took Mt. Gox several months of back and forth excuses until it was deemed insolvent due to a "hack" that made the company lose 744,408 Bitcoins valued today at ~$8.2 billion. The bad taste this left on people's mouths and the history and image of Bitcoin was really bad, reading the posts of all users showing how they had lost anywhere from 0.01 to 4000 BTC was crazy.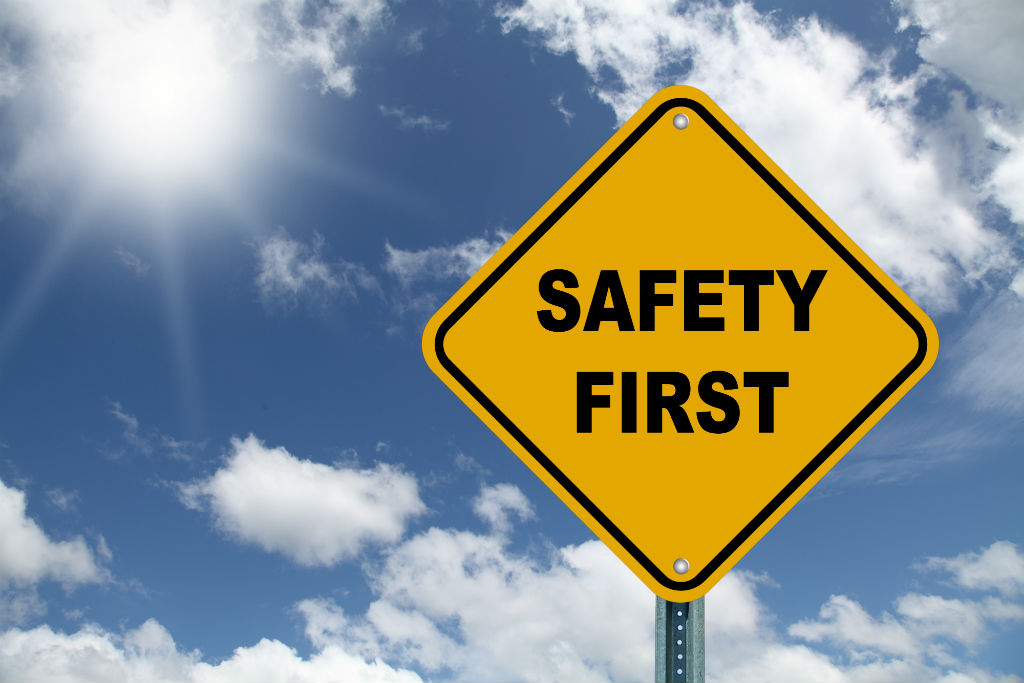 Yet people never seem to learn, or take the advice of the people that warned them that this could happen and can still happen to this day.
One of the biggest advantages to Bitcoin in the beginning was that the coins you owned were yours, you had them in your wallet and only you had the private key to access them. This was revolutionary on its own considering how banks had been losing customer's funds for decades - yet we still decide to trust exchanges or sites that hold our cryptocurrencies for us. Of course many want to use them due to trading and it could be a reason of the swings we see in cryptos since many don't hold them on exchanges at all and that causes a lot of volatility when new players enter the market to trade their fiat for cryptocurrencies. This also tells you though that the majority of users hold their tokens safe and off exchanges. It baffles me that to this day we have almost 40 million Steem (almost 20% of the total supply) laying in the two biggest exchanges Poloniex and Bittrex.
The fear that arose during Mt. Gox came back a bit when Poloniex was not responding to tickets for a long time and many where warning others to remove any coins they could in case another gox was about to happen. Thankfully Poloniex got their things together and people didn't lose their coins but I hope people learned that when the time comes it is often too late and you will feel helpless having left too much value on these exchanges - don't get tricked by the trading profits and loan interests too much, remember that we are here for the long term and those potential profits will still be good considering you won't risk losing a big amount of your coins. I am glad that Steem has added incentives to leave the currency in Steem Power and not in liquid form on exchanges, after all the wallets here are one of the safest places you can leave them on.
Similar fear has come back again now with one of the other big exchanges called Bittrex - I personally have never had a problem with this exchange and I'm not saying there is a risk it could turn into another Mt. Gox, I just want people to be more safe with their coins out there. There have been a lot of reports from various users lately saying they have either been locked out of their accounts or aren't able to move their coins, you can find most of these posts on the unofficial subreddit r/bittrex, I've personally seen a lot of similar reports roaming around in the r/cryptocurrency subreddit lately. I hope its just a false flag and that they will make things right much like Poloniex did. There was an interesting post trending in that subreddit today though, showing some messages between Bittrex and the owner of the subreddit: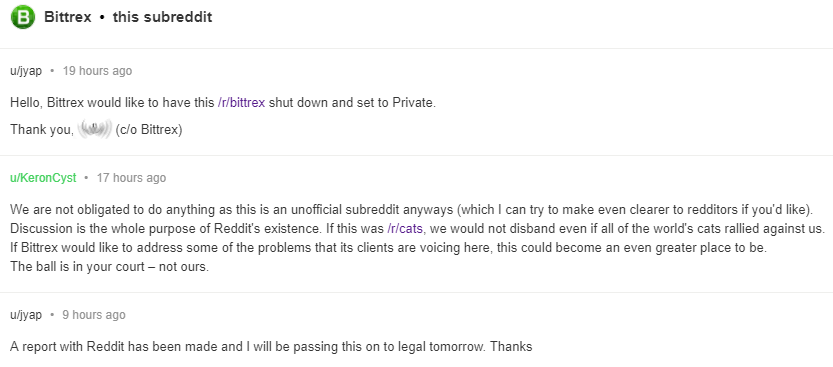 People started to wonder why they wanted the subreddit to be taken down, especially in the midst of all these unresolved tickets and the aggressive tone they wrote in about the subreddit. According to Bittrex they didn't want users to confuse the subreddit with being an official subreddit linked to them the same way Twitter has their verified accounts and exchanges such as kraken have their own subreddits. They later wrote a post in the subreddit and thanked the moderators in there for changing the logo of it.

Its a great idea that they consider to open an official subreddit in the future, hope it will help them out with costumers who have unresolved issues. Reminds me of back in 2014 when I had BTC stuck on kraken and they instantly replied on their subreddit to me and resolved the issue. Hopefully they could consider creating a Steem account as well while they are at it. :)
This was a funny comment to their response by a Reddit user I wanted to share:

In all seriousness though, please be careful with your currencies. I know the profits that can be made daily are good and due to the high volume its all just percentages no matter what amount of $ you are trading with, but please don't leave more value in other people's hands that you can afford to lose. We can never know when another exchange decides to Mt. Gox on us.
---