A Caturday to Remember
Cassie is never happier than when she's outside on a walk. While she could do without the harness, it's a price she's willing to pay for the opportunity to savor little bits of freedom and the possibility of hunting stuff.
Last week, Miss Thing caught her first mouse! Sadly I've no pictures. Or possibly gladly. Some of you may be relieved to know that while the little furry bastard was briefly in her mouth, she appeared to be as shocked as it was...and quickly let go, not knowing what to do. It quickly scurried away.
Here she is posing pretty for me. Okay...she not. But doesn't it look like she is?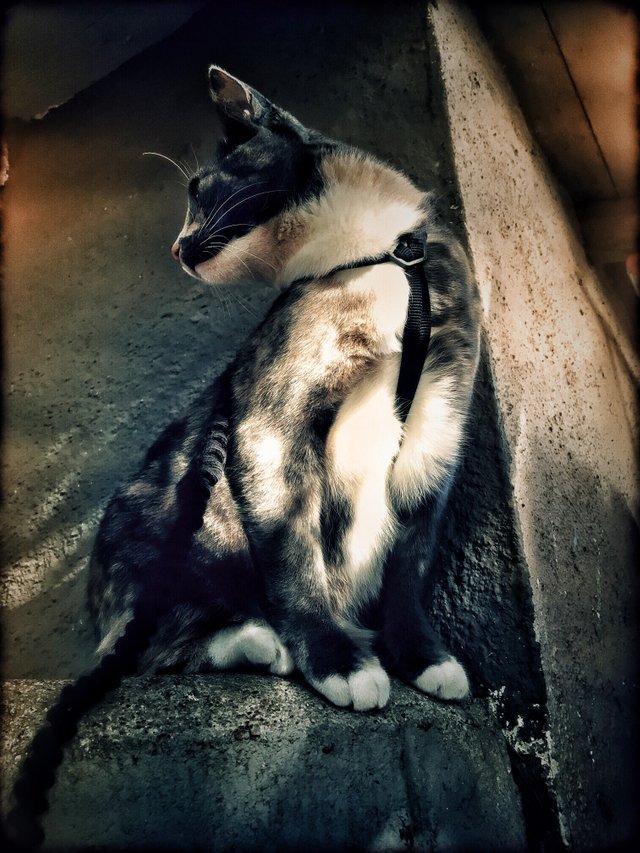 ---
Meanwhile, Max is impressive and graceful as ever, making his best "DUH" face while staring up at a crow.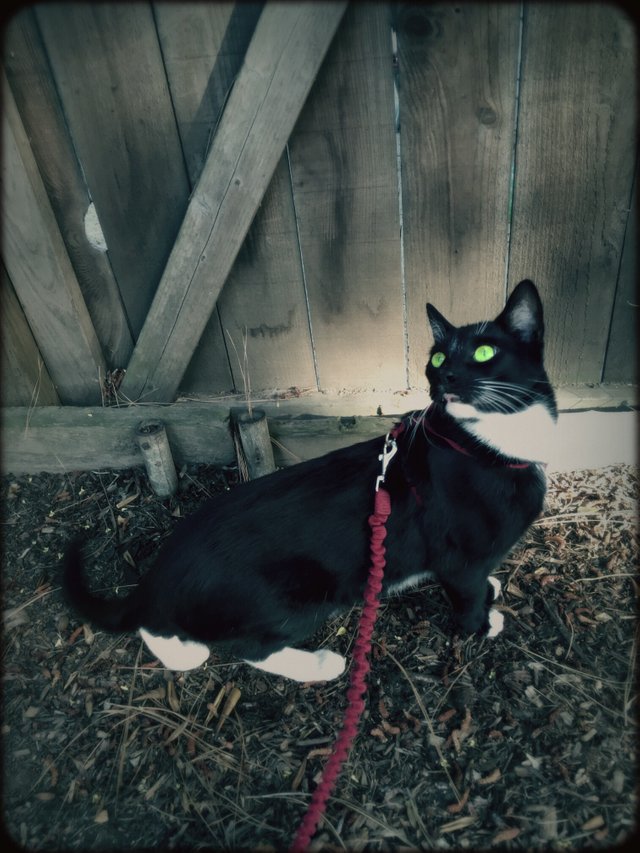 ---
Oh crap! Cassie also spots the crow. And we are off, manically chasing it nanoseconds after this photo is snapped.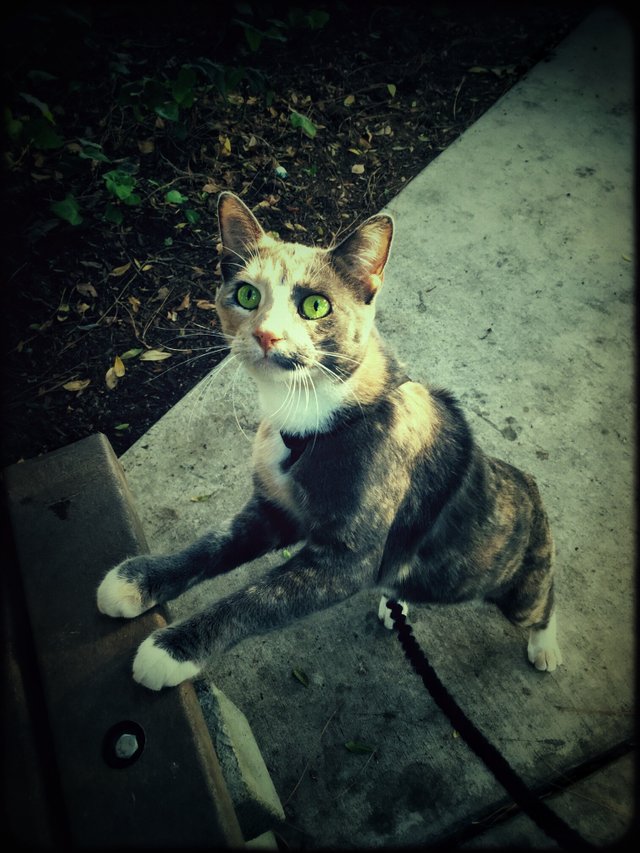 ---
All good walks must come to an end. And so we are back in Max's happy place: indoors where there are meats and champagne cages. The boy is the quintessential homebody.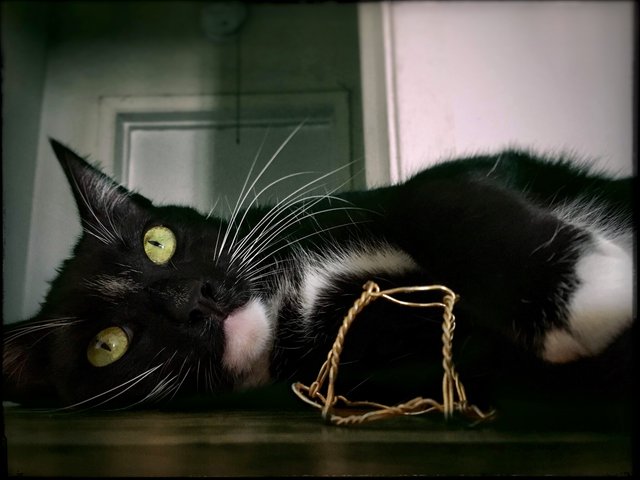 ---
HAPPY C😻TURDAY!