Take More Walks
there's free cuddles to be found.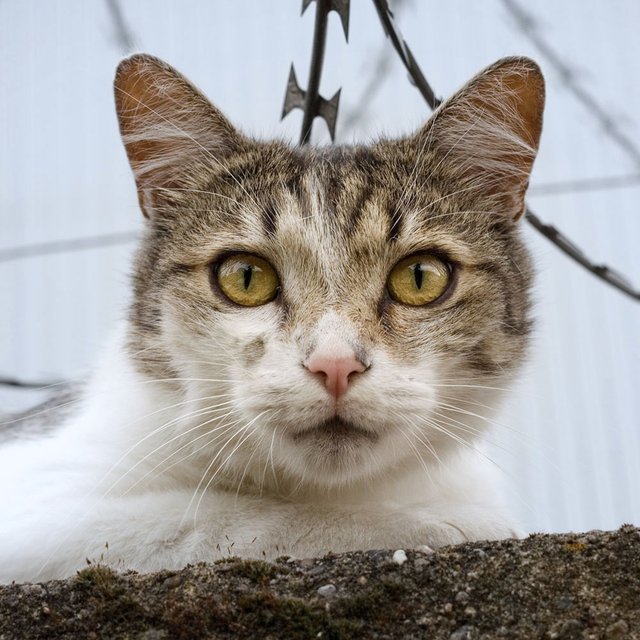 look into these beautiful eyes - [full view]
---
There's two things that I really really like: #GooglyEyes and CuddleKittens.
Usually that's two rather separate things, but on this occasion, I've been able to bring them together. You might already recognize the kitty from the recent issue of my "GooglyPrize Winners" announcement, where she graced the title and bonus images with some additional cuteness.
It's caturday today, so I figured I should give you a little behind the scenes of how I met this special guest for the #GooglyPrize show on my walk to find a decent scene for the weekly trophy-shot last week, it's too adorable to keep these pictures all to myself anyways.
---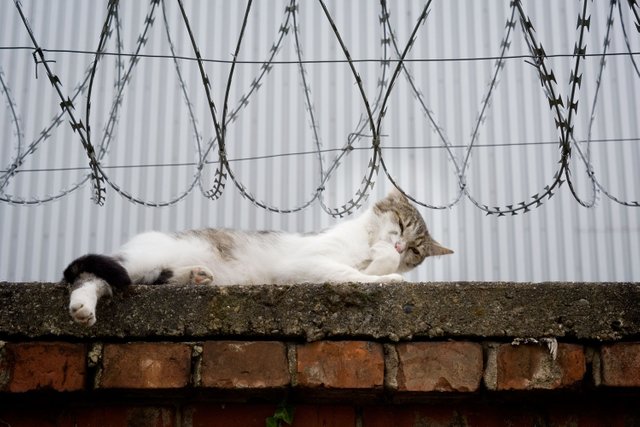 She was minding her own business, hanging out on this wall of an old industrial complex.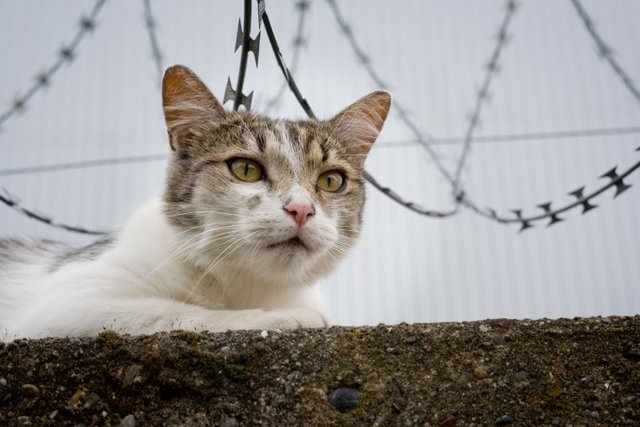 She gave me the typical feline disinterest treatment at first...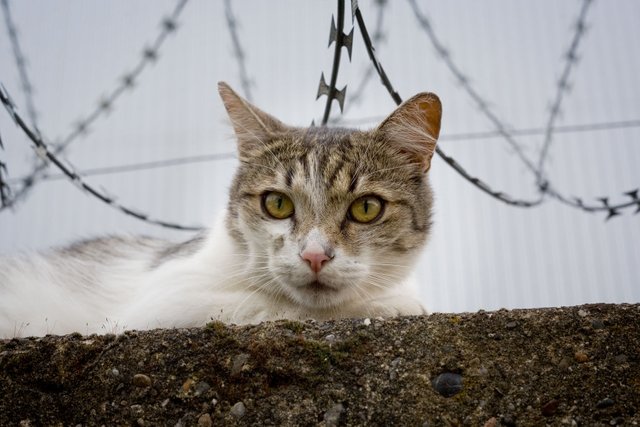 ...but all caution aside, cat's are curious creatures.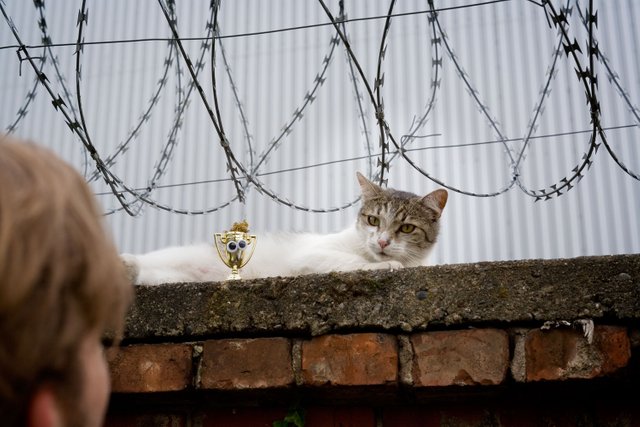 Curious and sceptical about strangers putting up little figurines next to them...

...but that's nothing a few passionate cuddles can't fix.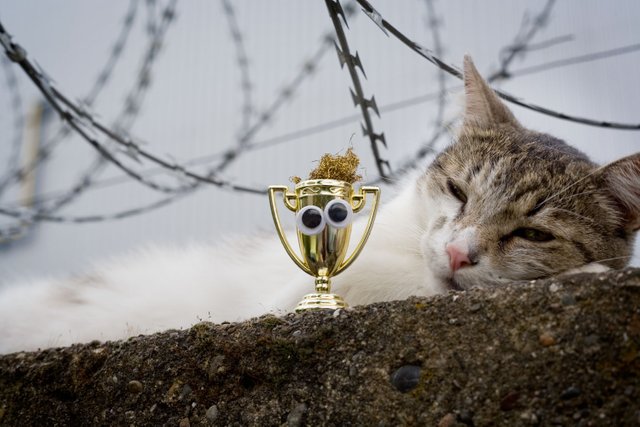 Yeap, some calming cuddles means it's time to relax now...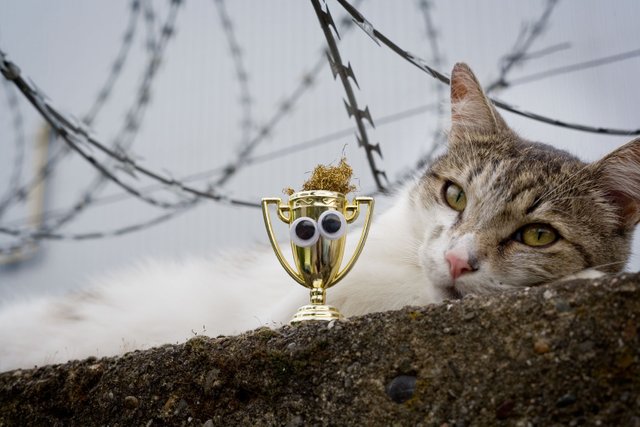 ... and I could make my trophy-shot with her added cuteness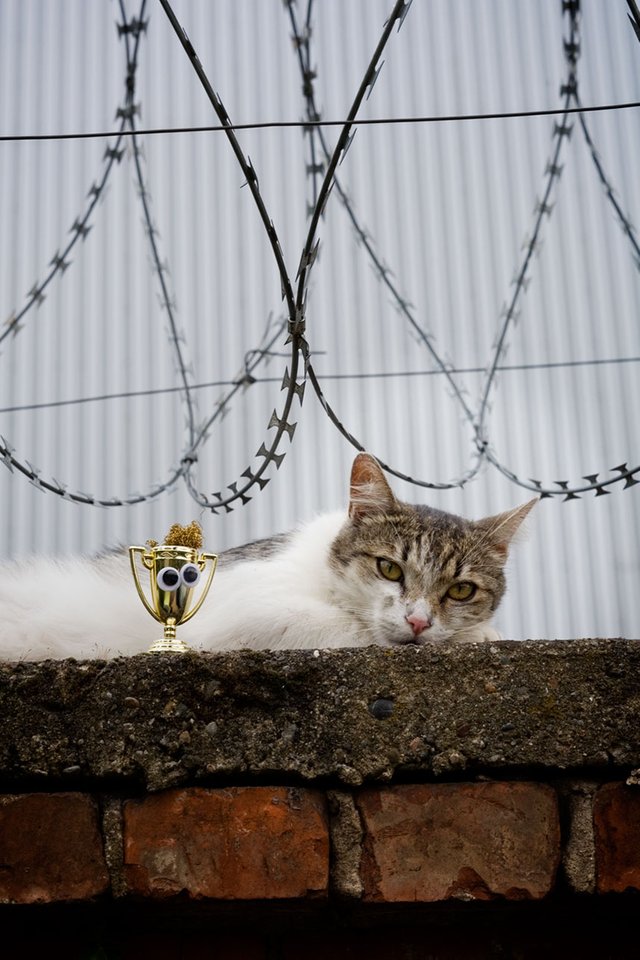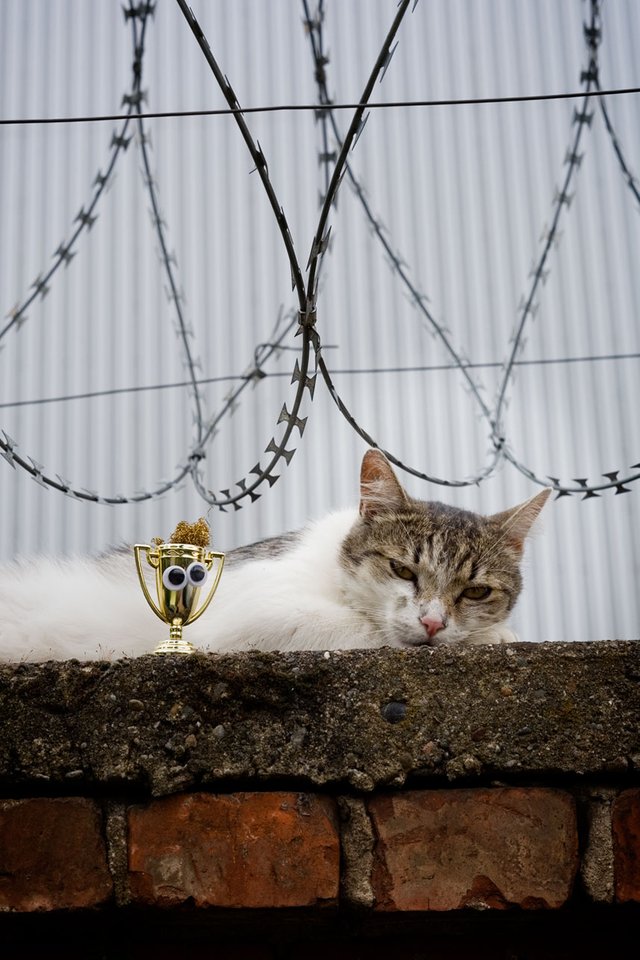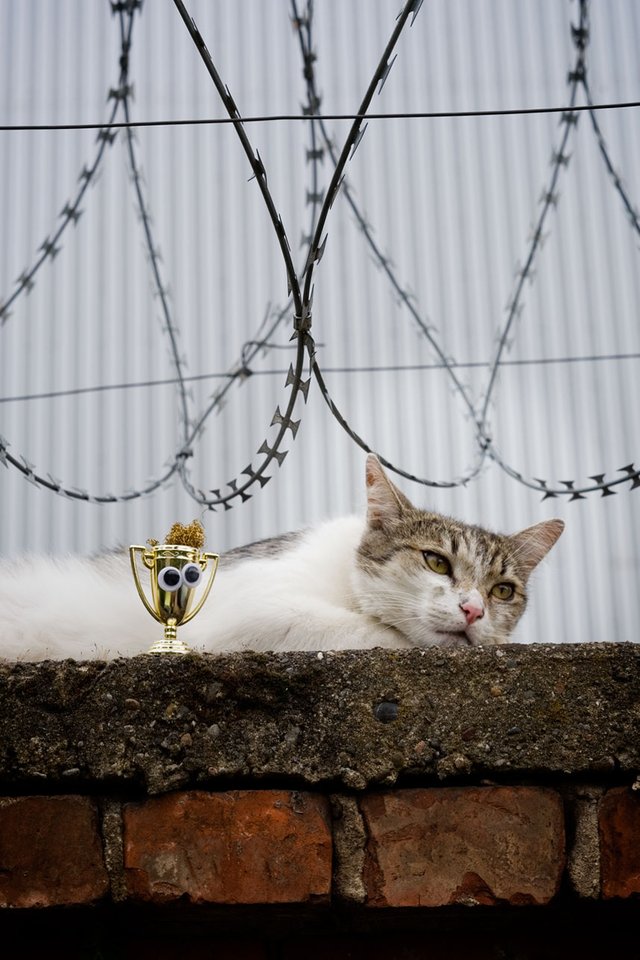 I guess I was taking too long with my photo-shoot and she started to get a bit bored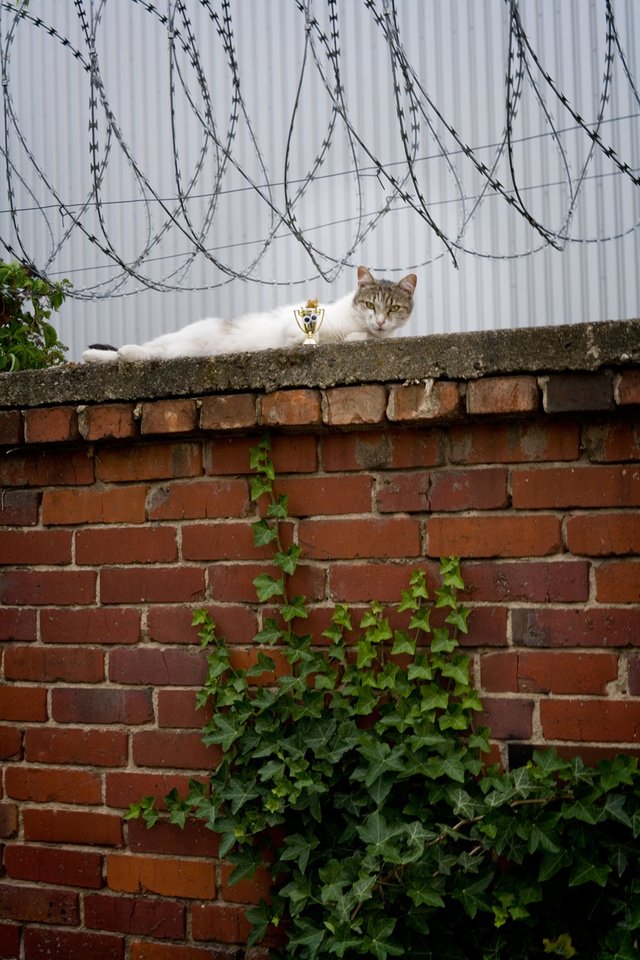 She gave me that puzzled look, maybe demanding more cuddles?!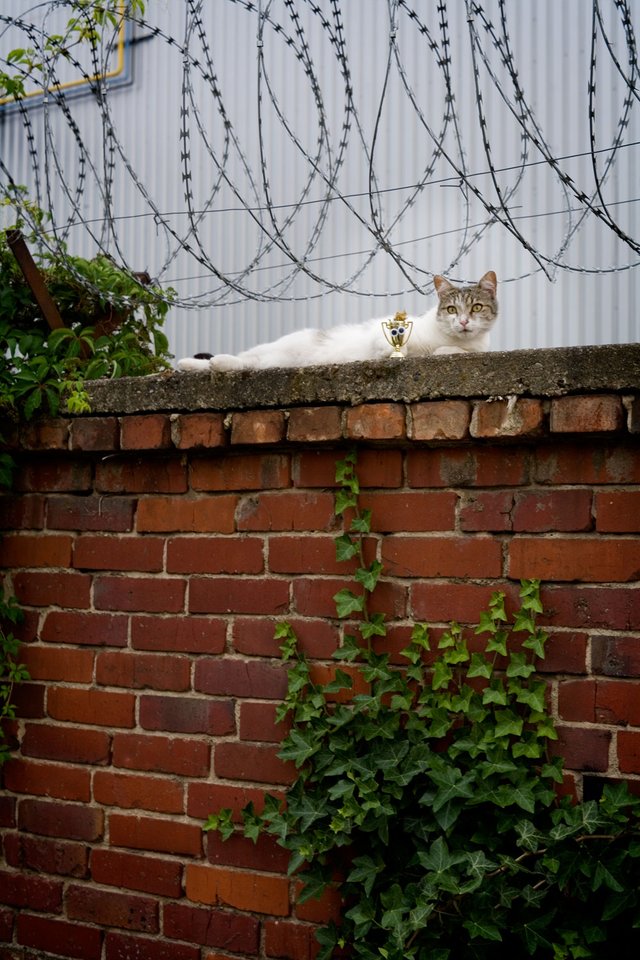 But suddenly, she must have noticed something else, probably food related.
And just a second later she jumped off that wall, rushed past me with a few graceful strides and disappeared in the hedges across the road. Leaving me with a happy smile and one of my cutest #GooglyPrize trophy shots so far.
Thanks Kitty!
---
I am a huge proponent of walking. Walking as a means of transportation, as a facilitator for contemplation or just a remedy for the back-pain from the hours spent in front of a screen. Taking a walk will always reward you in some way. Take a walk with curious eyes and you might even discover nice little surprises, things of beauty or character, that just linger there, waiting for you.
---
Take more walks - it makes you feel better!
pinky-promise!