What else is new? Lots of cat napping, and sitting around. Their nocturnal escapades continue, so they wake up for dinner, then go back to bed to prepare for their secret fight club they run in the living room. I did manage a few shots of each of them this afternoon though, so not a bad day! Enjoy!
---
Tiger on the stairs.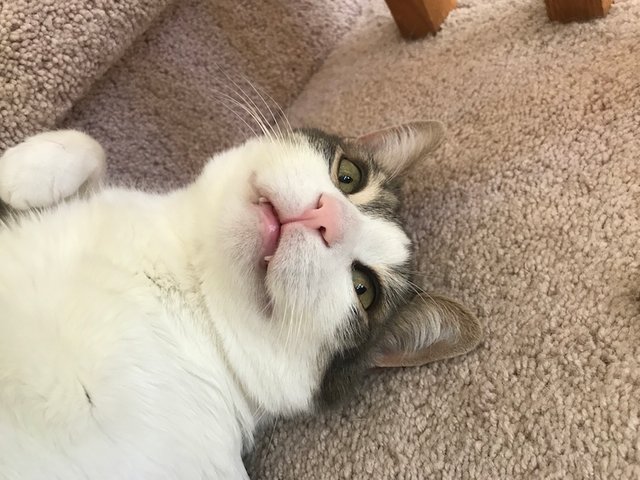 ---
Cleo, also on the stairs.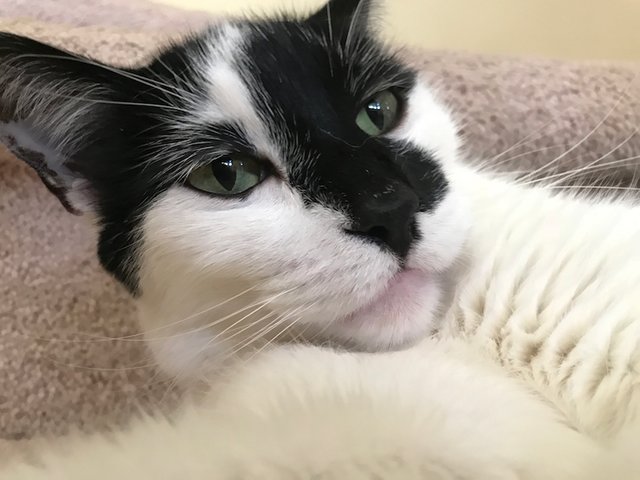 ---
Blaze drinking from the flower-power fountain.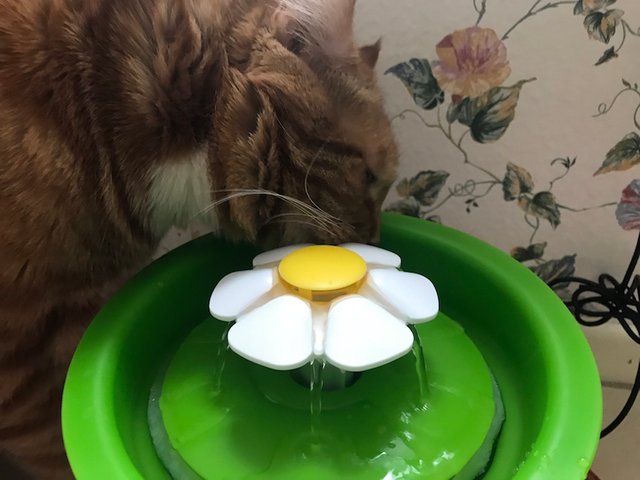 ---
Cleo in the windowsill.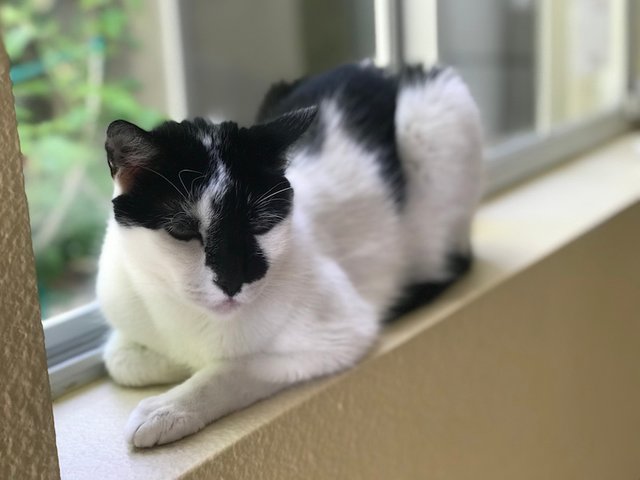 ---
Tiger, still on the stairs, demanding belly rubs.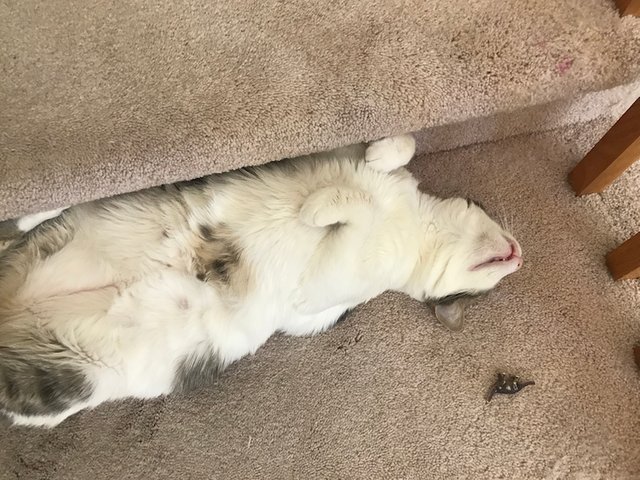 ---
---