I found something very rare today after walking into the front room. Blaze and Cleo were snuggled up together on the chair, which has been more common over the last few weeks, but when Cleo tried to get up so I would pet him, Blaze wrapped his arms around Cleo's neck and refused to let go. Usually, Blaze is the one who gets up (annoyed) as Cleo wants to cuddle, but I guess he was super warm and comfortable today, lol. Fortunately, I got a few photos of the moment! Enjoy!
---
Cleo and Blaze, before Cleo tried to get up.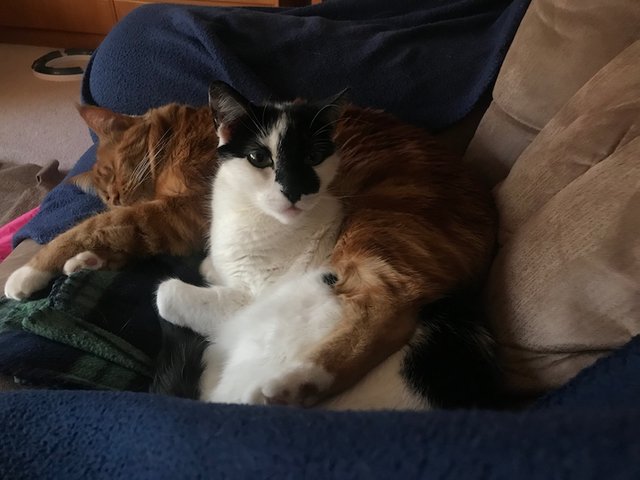 ---
Tiger solo.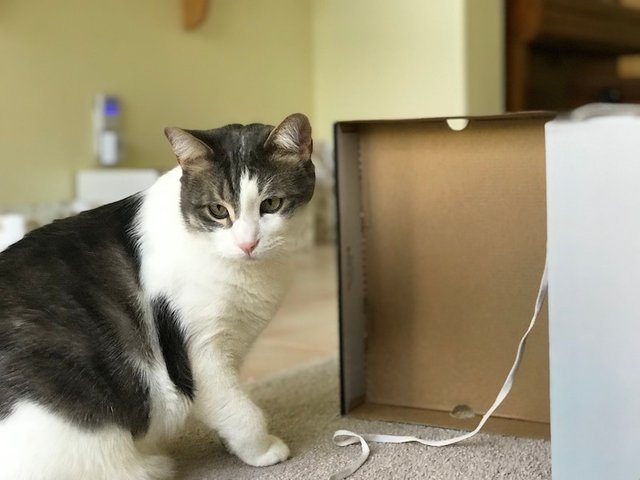 ---
Blaze solo.
---
Cleo solo, post breakfast.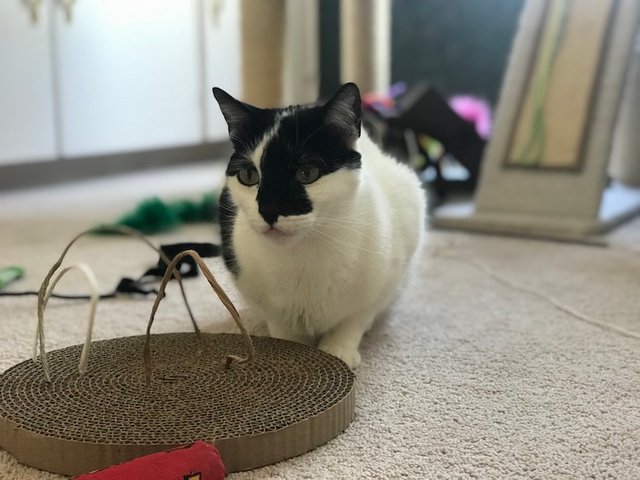 ---
Blaze grabbing Cleo, demanding cuddles.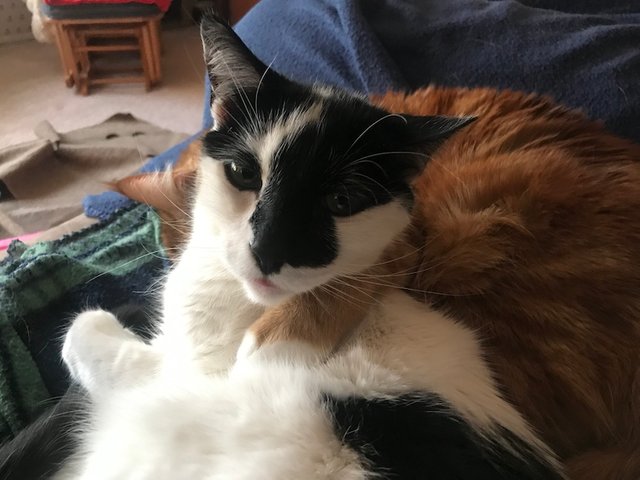 ---
---