Curator Cat is... the Cat in the Basket!
Mom was trying to put together decorations for Halloween, and of course I insisted on helping. After all, what is Halloween without black cats?
I think she appreciated the help, but in the end I declared the basket for the "fall arrangement" all MINE!
I think it's a pretty good picture... what do you think?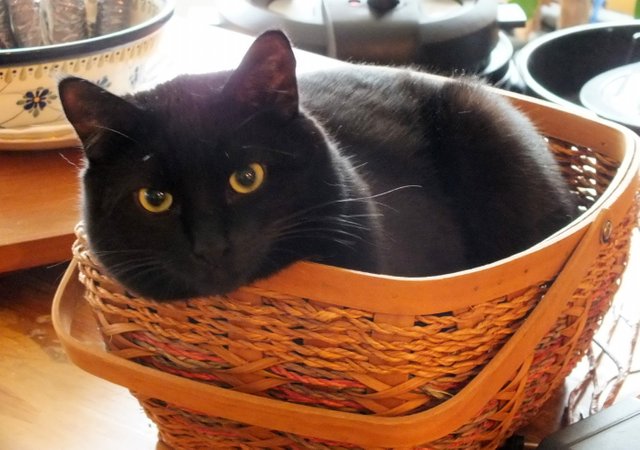 Yes, the basket is really a bit too small for me, but I like a nice snug fit with these things.
Hope you are all having a marvelous day!
=^..^=