Car Photography - 05 Toyota Tundra | 11 Mile State Park CO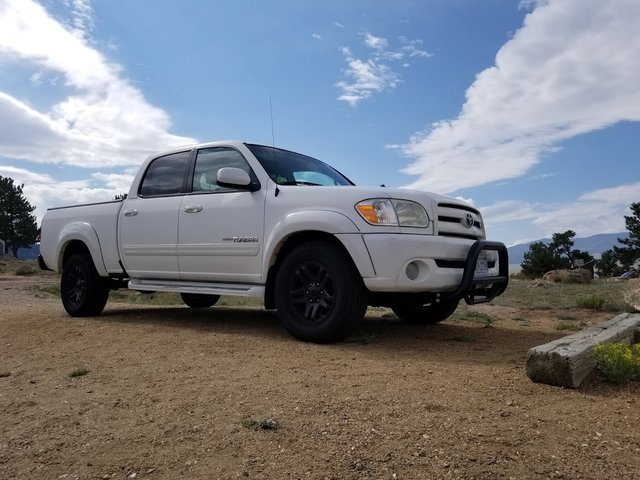 I snapped a couple of shots of my Tundra while camping at 11 Mile State Park the other weekend. This was my favorite one!
If you are in the market for a truck, I highly suggest looking at Tundras. Several have hit 1 million miles with the original engine! This 05 limited only has a measly 268,000 miles on it. 

Hi there, I'm Will. First and foremost I am an entrepreneur and voluntaryist. I aspire to help build a more free world, one that we all want to live in. Some of my biggest passions include cryptocurrencies, marketing, finance, cannabis, traveling, bodybuilding, snowboarding, motorcycles, and Subarus. All pictures are my own unless otherwise stated. I release everything under CC0.
My Links:
Affiliated STEEM Accounts: @bitcoinshirtz & @trueliberty