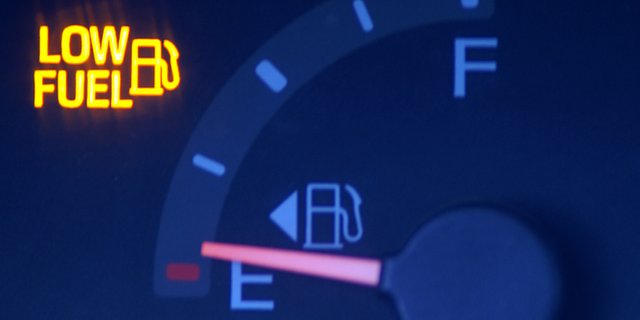 Source
Let me start with a question. Are you the one who will continue to drive even the low fuel indicator is ON? Well, you are not alone. Guess there are a lot of the people did this as well.
先问问你们,你们会是驾车驾到油灯亮了还继续驾,不等到最后也不选择去添油的那个人吗?应该很多人也会这样做。
A while ago, my colleague fetched me from PJ to KL town to delivery Chinese New year hampers and oranges to customers. The entire journey he drove with the low fuel indicator ON. I reminded him few times and he just brushed me off by telling me that it's normal for him to drive in such condition. I don't understand why he wants to put such unnecessary risk on us. Here are some of the reasons why we shouldn't drive our vehicle in low fuel.
刚才,我同事载我从PJ到KL送礼蓝给客户。整个行程,他车的油灯都是在亮着的。我试着提醒他去添油,他敷衍我说他时常都是这样,都没事情发生。我不明白为什么他要冒这样一个没需要的险。以下享给大家为什么我们需要避免在油灯亮着下继续驾驶的原因
Fuel gauge is not always accurate
Yes, the fuel gauge is just an estimation. We tend to rely on technology so much that we forgot sometimes technology may go haywire too. Also, the fuel level very much depends on our driving behavior and other criteria. Don't even speed up to try to get to the petrol station, doing that will even dry up the fuel faster than you expected. Air-conditioning, electronics such as radio and mobile chargers are also sucking the fuel. Don't think that little bit of fuel can really last that long.
油量計不是时常准确的

油量計只是一个大概罢了。科技再先进也有发病的一天,有时我们还是不要太过依赖科技。还有的是,油量跌得快或慢是很看我们驾驶的态度。驾快车赶去油站添油反而会让油量跌的更快。还有其它的因素,比如空调,充电器,都会导致油量跌得快。所以不要以为还可以驾很远,一时不留意油就可能没完了。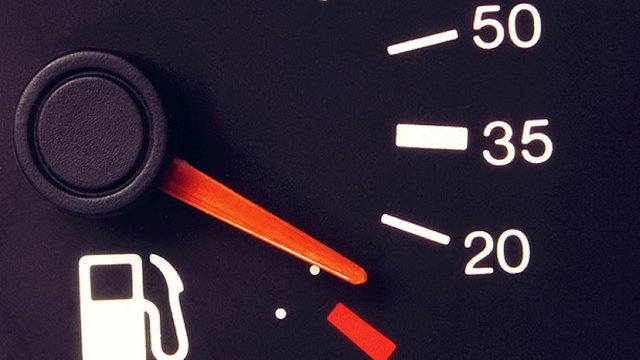 Source
Damage the fuel pump
The fuel pump is one of the important parts in our car. It sends fuel from the tank to the engine. Little that we know of, the car fuel pump is kept cooled and lubricated by the fuel. When the car running low on fuel, it may overstress, overheat and damage the fuel pump.
燃料泵会坏掉

燃料泵是车辆其中一个很重要的零件。负责把油送去引擎。很少人知道其实燃料泵是靠油来保持冷却,润滑。当我们的车油量低了,就会导致燃料泵过热而坏掉。这是很危险的,时时刻刻都会停在路中央。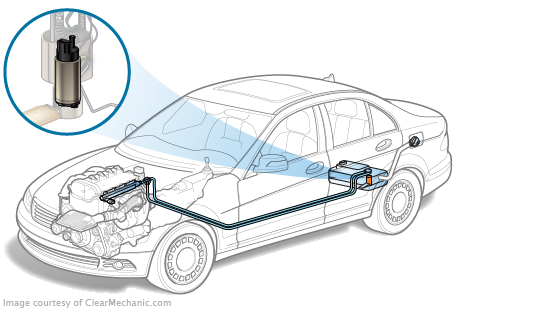 Source
When our luck runs out – Stuck in traffic
We will never know what will happen in the next minute. When the car is running low on fuel, we assume that everything will go as planned and be able to reach the petrol station just in time. The next minute, we are stuck in an unexpected traffic jam. Oh no……. Traffic jam is stress, adding the low fuel indicator light, it doubled our stress.
好运气用完了 – 堵在车龙中

我们都不知道下一分钟会发生什么事。当我们的车没什么油时,我们意想计划都会顺利,会在没油前到达油站。但天意弄人,下一分钟遇到塞车。这次不好了。。塞车已经很压力了,现在加上油灯亮着,真的压力加倍呀。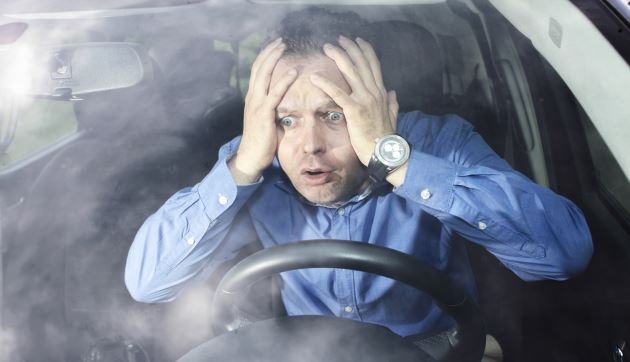 Source
Worst of all - Risk of losing life
In Malaysia, there are a lot of cases whereby people lost their lives while changing the tire or fixing their car on the emergency lane, due to approaching vehicles failed to spot them. So, don't think that emergency lane is safe enough. We only live once, so we need to be good to ourselves by not letting us risk our life due to this silly reason.
最严重的 – 生命的威胁

在马来西亚,常看见新闻有关车辆撞上停在紧急车道的车,导致人命伤亡。别认为紧急车道很安全。生命没有第二次机会,我们必须珍惜,不必要为了这些无聊的理由把生命带来威胁。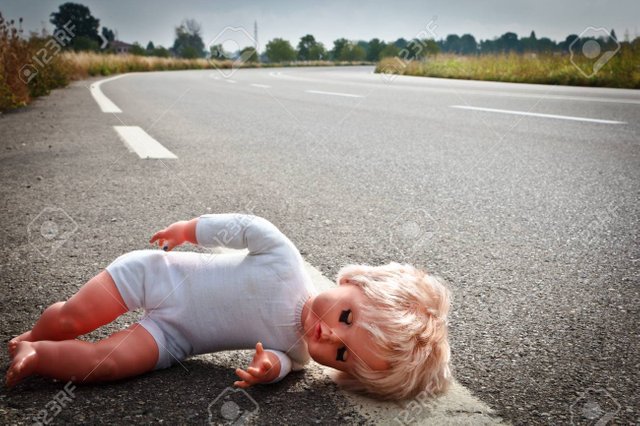 Source
So, since there are so many disadvantages on letting the car running low on fuel, next time, when the car is on ¼ full, why don't we just turn the steering, drive to the petrol station and spend the few minutes to refuel. Nothing to lose because we will need to spend the few minutes anyway. This will eliminate all the unnecessary risks mentioned above.
既然亮着油灯驾驶有那么多坏处,下次就别让油灯亮了。趁油箱还有1/4的油量时,经过油站,拐个弯,驾进去油站,有几分钟的时间添油去吧。这样就可以避免以上不必要的威胁了。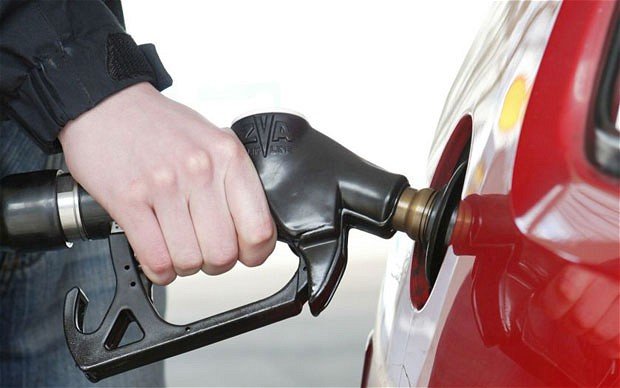 Source
---