Just how big is that Turbo...
Click for hires image!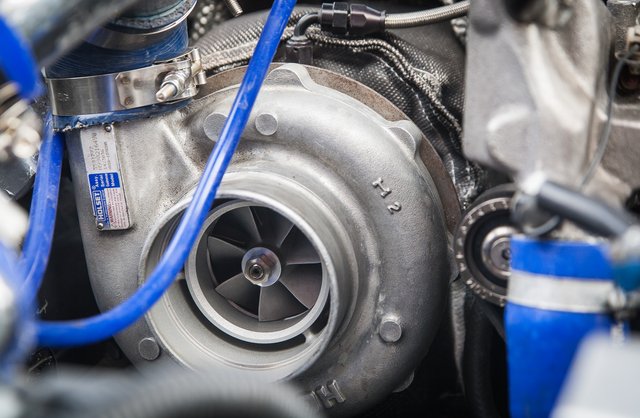 This is the Single turbo sitting in place in my RX7 engine bay.
This turbo is capable of producing 500- 600bhp in my car depending on the configuration. It can flow 0.75kg of air per second, which a rotary engine loves to chomp on.
These turbos were manufactured with powering a 15 litre truck engine in mind, not my 1.3 litre Mazda, but because they are made to power a large slow RPM diesel motor they spool up very fast for such a large turbo.
Physical size is like this:
Length (mm) 249
Width (mm) 275
Height (mm) 225
For those who are wondering about the compressor wheel sizes it has a 99 mm Exducer wheel and 65 mm Inducer.