Hello Car Lovers on Steemit!
As i alreay sad, i´m a car guy myself. I love cars, their sound, their design and the work that have gone into them. Personally i´m mostly into the late 80´s to the late 90´s  japanese and german cars, but i can also appreciate a dark V8 rumble or an italian screamer.
Today i think we´ll start off with some nice V8´s :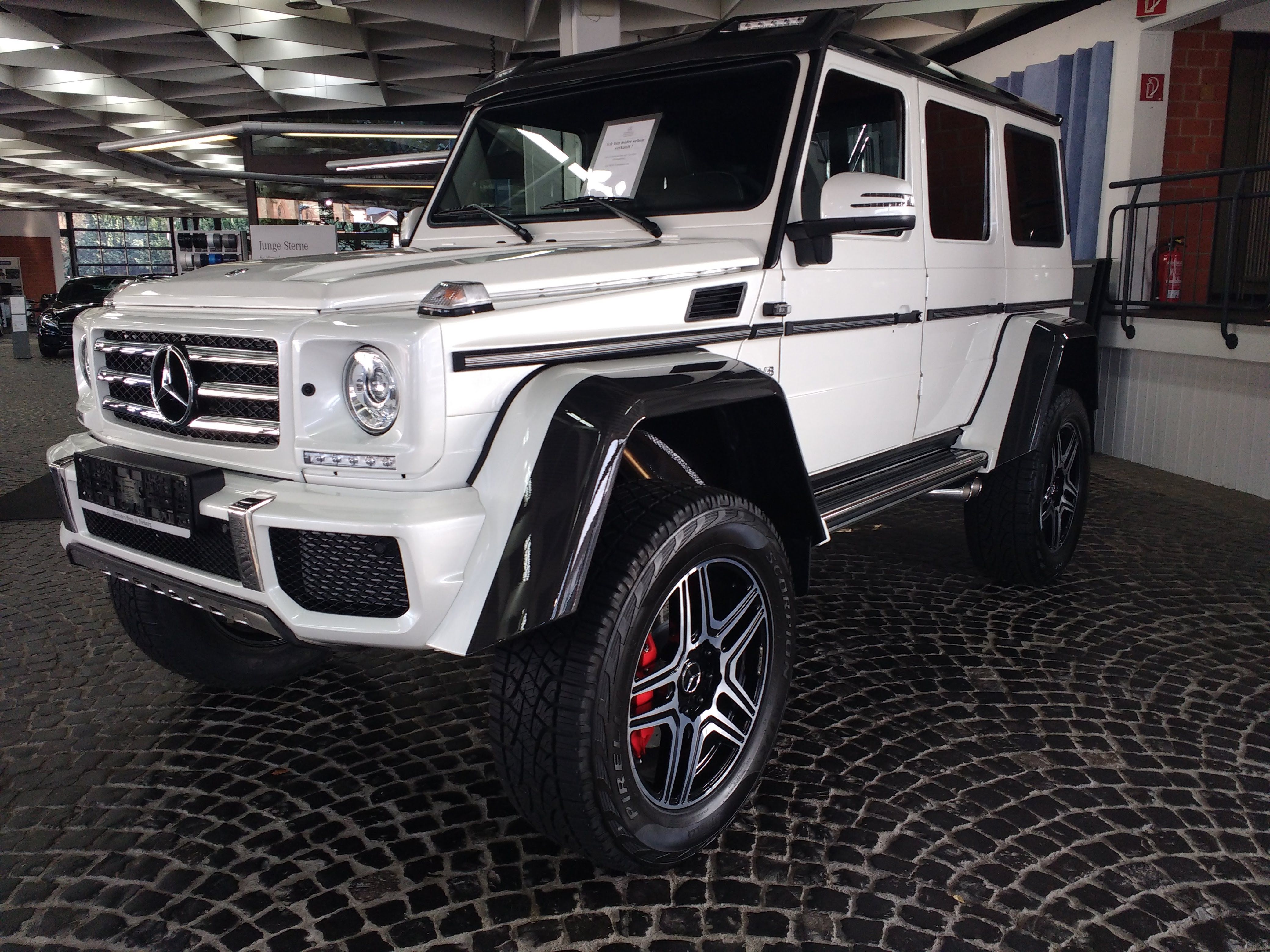 This picture shows a
Mercedes-Benz G500 4x4²
which i´ve seen through the windows of a local Benz dealer a couple times and i always catched myself steering through the glass while passing the dealership place, so i just had to go in and take a quick shot. Talked a while with one of the salesmen and got some info on these tanks: Price is about 230k for the G500, they are also available as G63 and G65 (V12!) AMG but i guess, they are even more expensive then... But the funny thing about this car: It´s NOT a SUV, it´s a REAL offroad-capable car with luxurious stuff in it. It looks like a tank, it basically
IS
a tank, just without a gun. They are built by Magna-Steyr in Graz, Austria and the base model is used by the german military (LKW leicht gl Wolf) and many other military forces ( Even the USMC has 62 of them ( IFAV)). At the same dealership, i spotted this: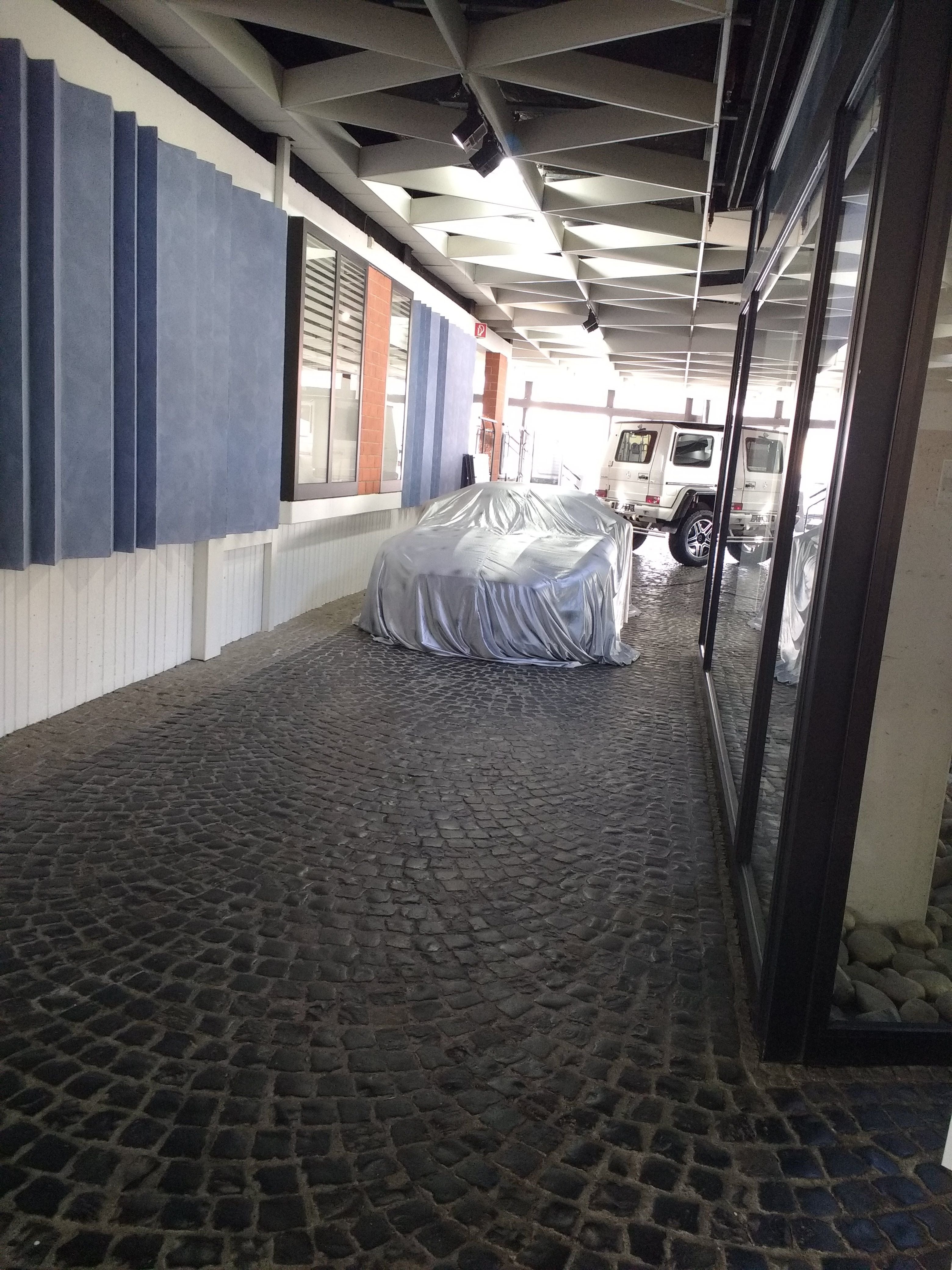 So, i will give away
0.5 SBD
to someone who
upvoted
this post
and
commented the right model of this covered car down below. I know it, since i asked the salesman tho ;)
Hint
: It´s a Merc, it has a V8 and yes, it´s expensive. Sadly.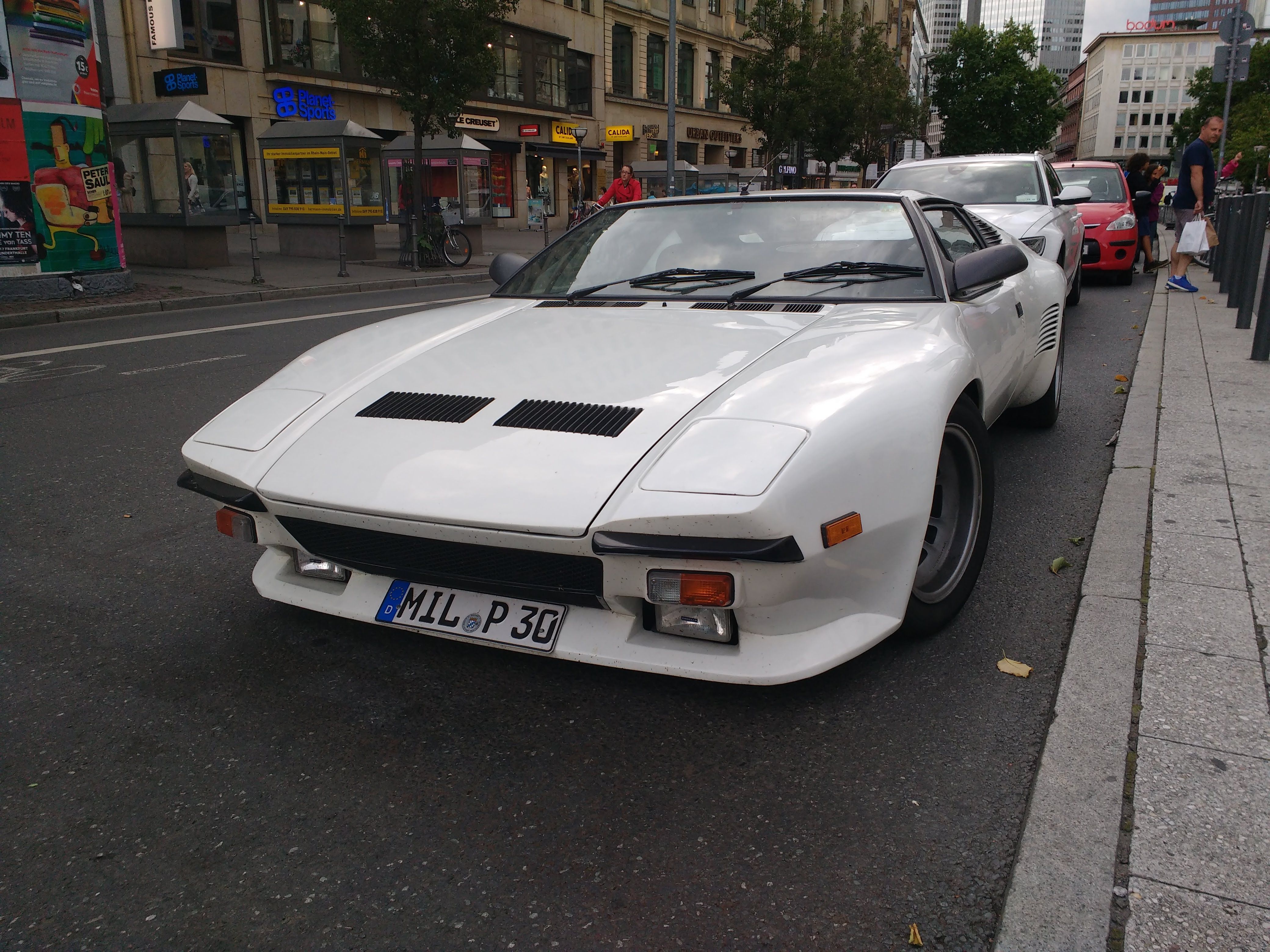 Now that´s an interesting one:
DeTomaso Pantera
. It´s a mid engine european sportscar equipped with a Ford V8. Built from 1971-1993 in Italy, 7260 units, most of them sold in America. The car was built as a less expensive alternative to Ferraris and Lamborghinis. The company who built it, went bankrupt in 2012, like many other nice car manufacturers in the past 2 decades... You can still visit the factory ruins in Modena :
https://www.welt.de/motor/article171293121/Das-traurige-Ende-eines-Sportwagen-Imperiums.html
It looks awesome in person, i´ve also seen a black one once and for comparison a white Lamborghini Diablo, the Pantera wins. Old Lambos don´t get attention anyways... most people wouldn´t even realize it´s a Lambo when they see a early Diablo or a Countach lol... I found this one in the middle of Frankfurt/Main, at a place called Hauptwache. Frankfurt is the financial capital of europe, so it´s easy to spot nice cars there. ;)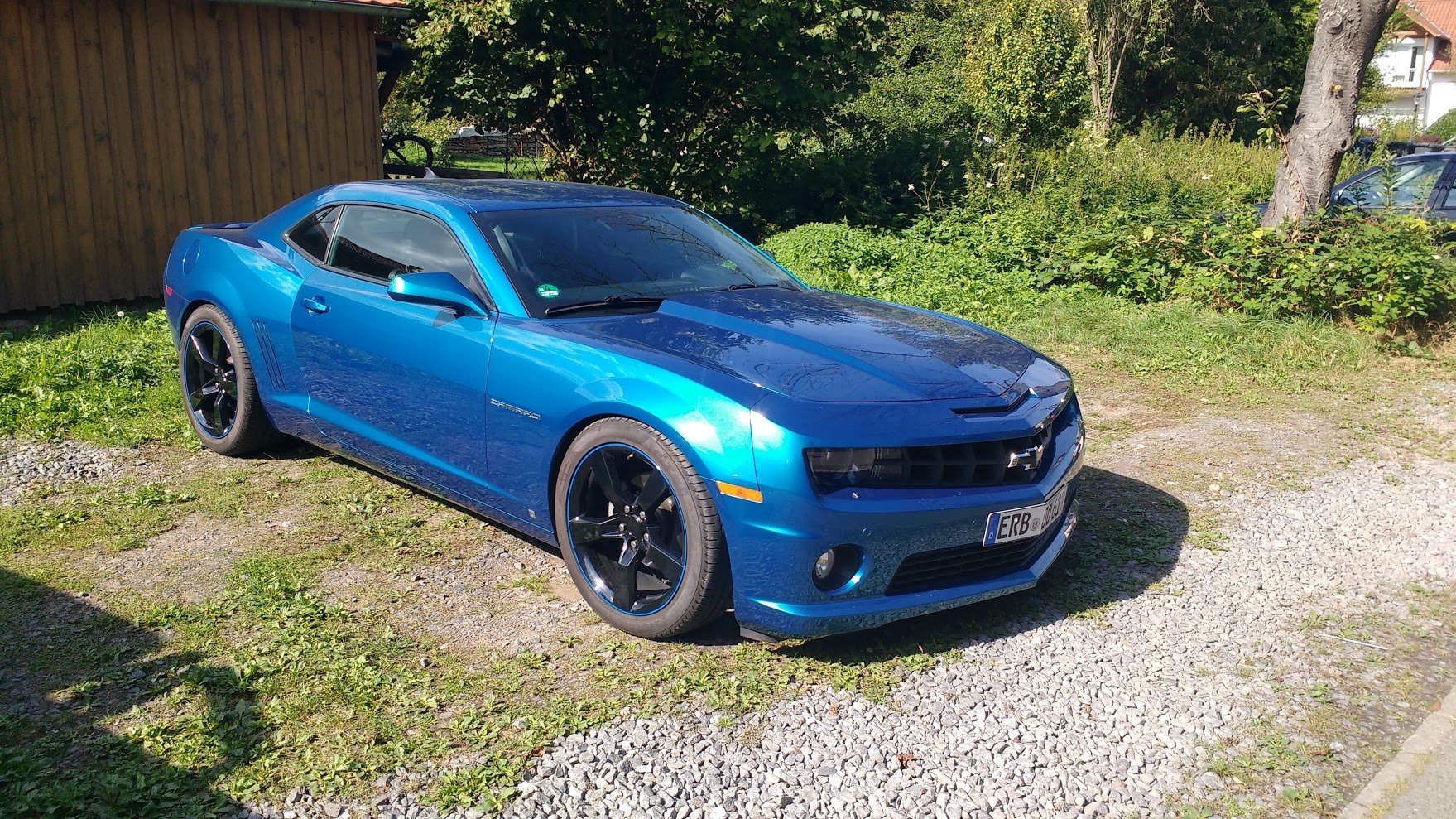 Okay basic. A
Chevrolet Camaro
, 2009 Model. Not much to say here,
probably
a V8. Who buys a V6 Camaro at all? I left the house through the garden, the sun was shining and i spot this bright blue beauty. I love this type of blue on cars. <3 Okay friends, thats it for today. Remember participating in the Giveaway with upvoting and commenting your guess which car that second picture shows. I will do the giveaway after payout for this post. All pictures taken by me. Full Steem ahead! [//]:# (!steemitworldmap 49.827574 lat 8.833008 long d3scr)