Hello,
Sometimes we don't need to search expensive cars to see very interesting details.
Today almost the cheapest car in the market - Chevrolet Spark and its interior.
Set of speedometer and tachometer looks like in a motorcycle.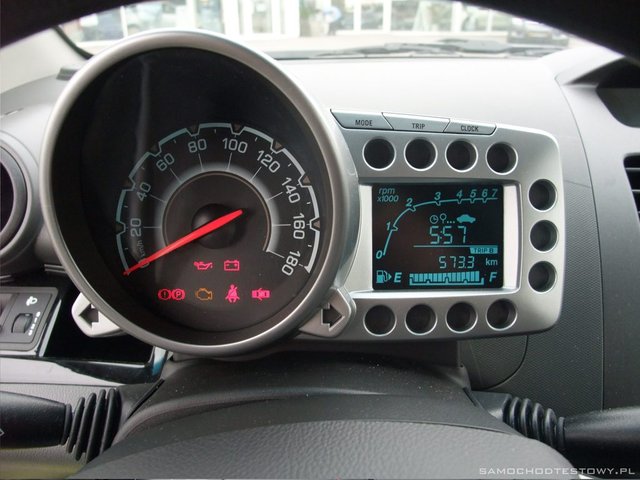 Of course, that plastics, are not as good as we would like to have.