In a very small island! Nice shore with clear and warm waters, fine grain sand, small fishes sorrounding, coral reef and algae and nice people!
An small boat ("peñero") docked on a very small dock...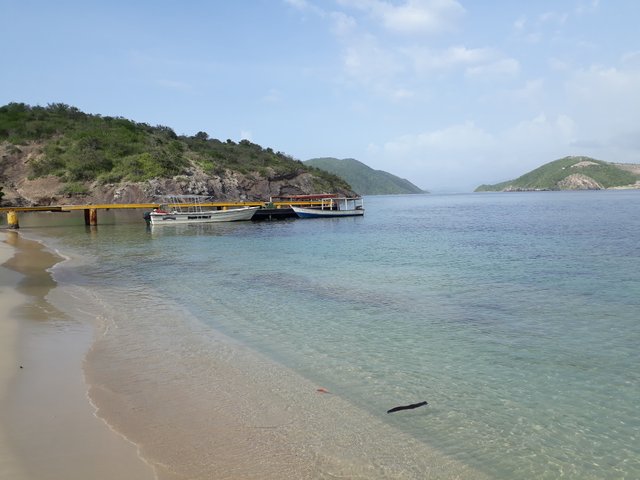 Palms above white sand!
The sea paints all the blues in few meters!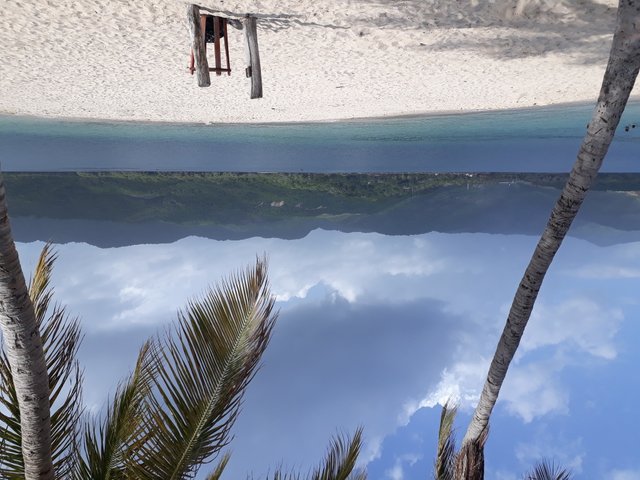 Nice sunrise and sunset!
Nice day!
You have to visit The Mochima National Park...