NextValium GUI V0.5.0 for NextColony - New features and new mission rules
Our engineers worked hard to update the NextValium Management GUI for NextColony to match the new mission rules NextColony presented yesterday evening.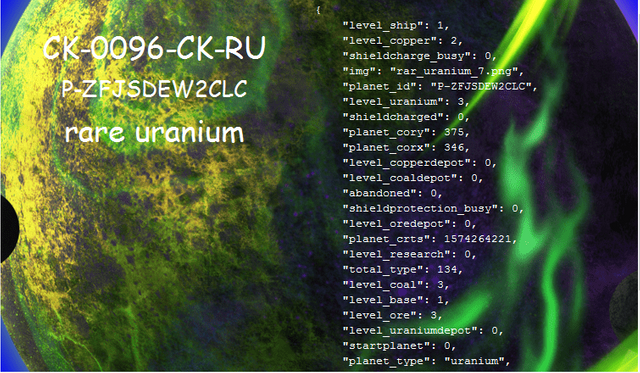 Now the available slots for new missions are not only limited by the users mission control level skill but also by the level of the planets base building. You can only start new missions, if you have user missions and planet missions available.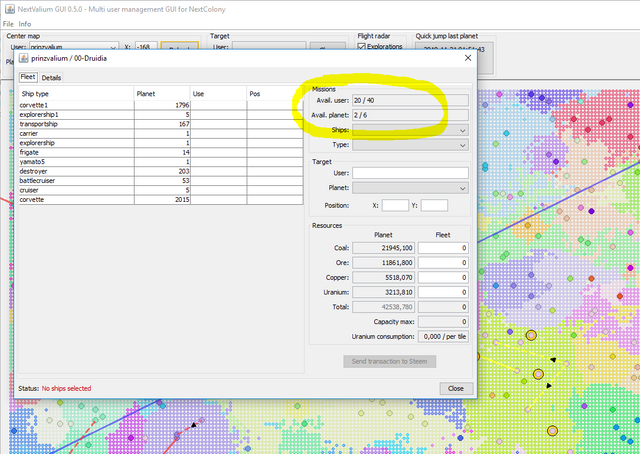 And here are some new features of the new NextValium GUI 0.5.0.
The status bar now shows the current alarm status. If a hostile mission approaches, the text turns red saying: "Hostile mission". The status is checked every 60 seconds.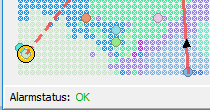 Then the "Last planet" panel changed to a quick jump button. Clicking the button centers the map on the last discovered planet.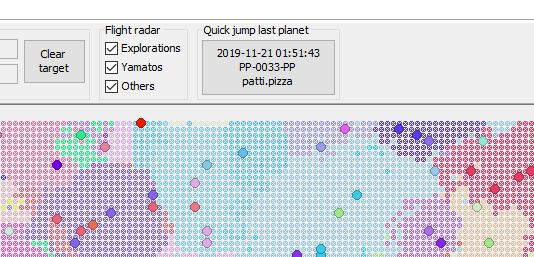 Then there is a new "Info" menu with the two dialogs "Season ranking" and "Last planets".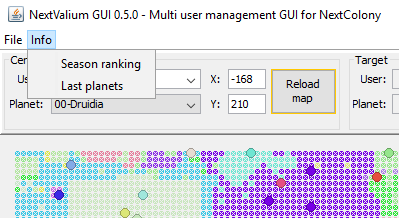 The dialog "Season ranking" shows the Yamato ranking of the current NextColony season.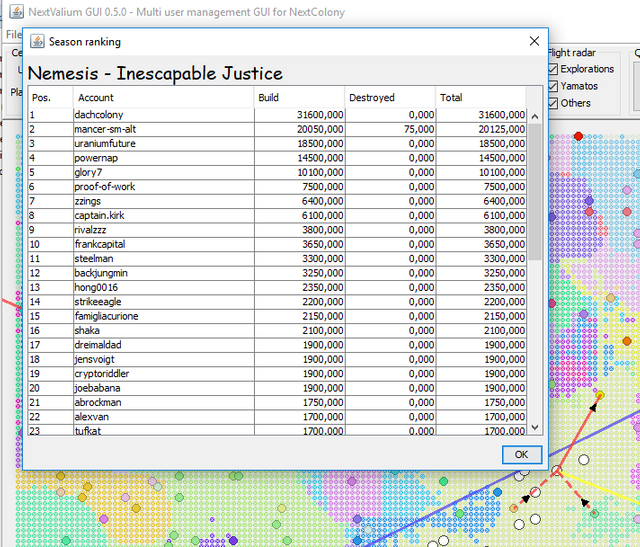 The dialog "Last planets" list all planets of the configured users sorted by date with the newest planets first. You can double click on a planet to center the map on this planet.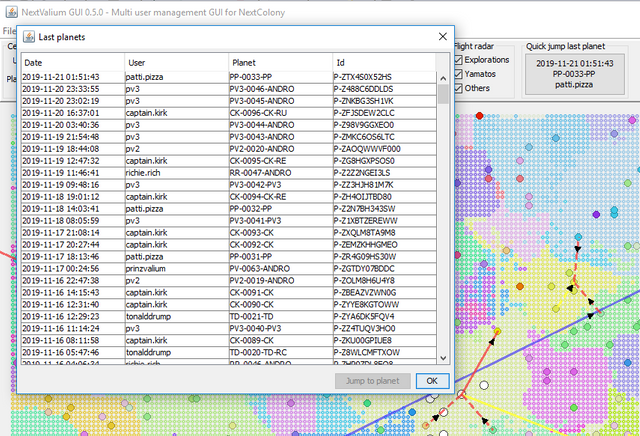 And I nearly forgot. All planet details can be seen on this dialog. It's the pure json data from NextColony.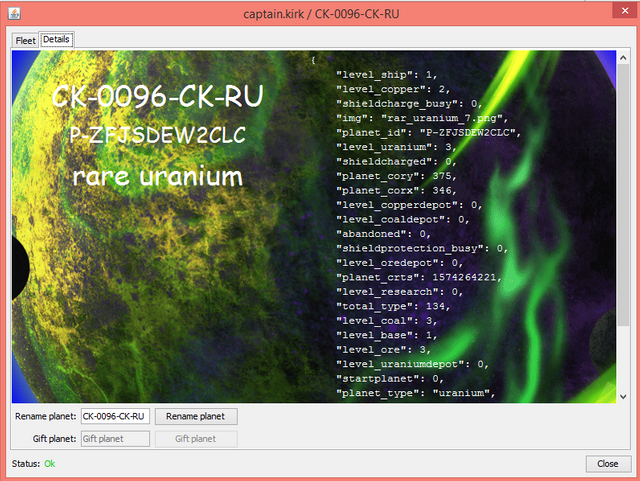 Here are the sources on Github: https://github.com/prinzvalium2/nextvaliumgui
Downloadlink for the app: Ask for it in the comment section
Cheers,
Captain Kirk
---