Dope Scope Blackberry Kush
Hello there fellow Steemians! Today for your viewing pleasure I have the always fun to grow and simply beautiful blackberry kush. The colors on this strain are second only to its wonderful sweet berry smell! The frost on this strain is amazing and it produces great amounts of hash with plenty of intact heads as well, making it a favorite among patients and a favorite of mine to grow as well! I hope you all enjoy this GIF I made for you. I certainly know I enjoyed growing it!
---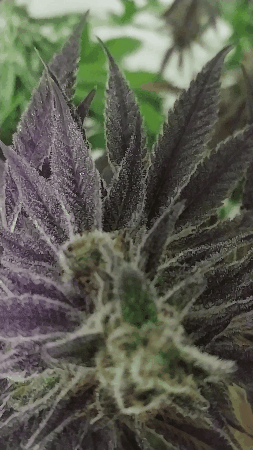 ---
well that does it for today's post please stay tuned for more shots from the garden and also plenty of new strains that will be featured in posts very soon! Thanks for all of your support and as always happy Steeming!
Posted using Partiko Android