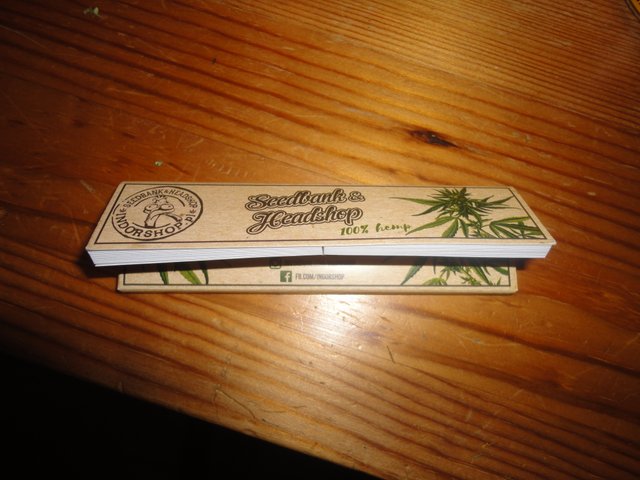 As usual I had to go get some more smoke from the cheaper shop. Turns out that the guy who first charged me 20zln for the gram might be getting a slap from his co-worker! I went there today and when the guy said that its 33zln for it, I said "hey, the other guy charged me 20!" He wasnt too happy about that!
---
But anyway.. I got chatting to the guy working in the shop today when I went in the morning and he said to me "Why dont you go get thc weed in Prague, I think it will be better for you?"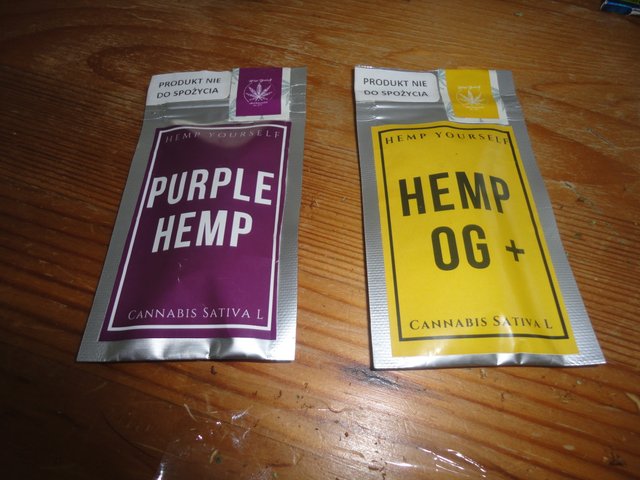 Its decriminalized there, but that means its not legal hence there are no shops to buy it in but he said people just approach you, and so after buying just 2gs
above
I headed to the train station to get info on how I can get to prague.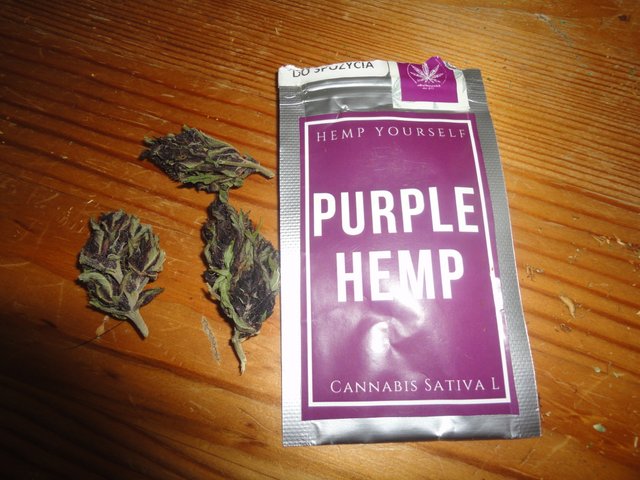 Turns out that its Flix Bus, a company that has taken over every other bus company in europe, but I know full well that they don't accept dogs, plus I also know for a fact that you must pay with card and they do a check on all the passengers to know who is travelling where.
---
The next idea then was to ask about mini buses but that's the same deal, no dogs. I have international friends who I have met whilst travelling a decided to get back onto my Facebook account just to get an email address of a very good friend who is from Prague to ask him if he can help, and of course he can, but not in Prague, he is in Tenerrefa still and gave me an email of a good mate of his who I can contact.
Fucking missions for some smoke, its like being a teenager all over again! Anyway, thats the next mission to go there, but not sure how yet. Plus I still need to see these other places on the map where various other contacts are, and see how to go about it.
Today I witnessed acts of human Kindness as I went to get a cheapy sandwich from a shop after being at the train station, there was a long que at the register and at the front was an old women who seemed to be luxuriously dressed in a fur coat propping herself up on walking sticks, whilst the shop worker had her hand written shopping list in his hand and went around the shop to get her shopping for her, whilst everyone stood patient in the line. This was really nice to watch as she handed her purse to the other worker and said to take the money out as she couldn't see so well and after that the worker packed her things in her bag ready for her to go.
There were a few steps leading up to the doorway of the shop and as usual my dogs were stood at the glass of the door looking at me, and also blocking the way out, and so I knew after the women had asked someone if they were their dogs, that I just had to put my sandwich back on the shelf and go tell the dogs to move out the way, and at the same time I couldn't help but to ask the old lady who I later learnt was called Theresa, if she needed assistance to get down the stairs.
She could tell my Polish was terrible and asked in English where I was from, and so we got chatting as she took my arm and we walked cautiously down the steps. I asked her if she needed help to get to the taxi or the taxi or the tram, and of we went on a very slow walk crossing the big street at a crossing. She said "No, I will go to the man who sells Bagels!"
After we got there she said "will you come to my place for some tea and cookies? I live just here, pointing to the apartment right behind the bagel stand. She was very sad when I declined the offer, but for an old woman she was hilarious!
Today's menu! Later in the afternoon, I went back to the Hemp shop as it was clear I wouldn't be going straight away to Prague for some smokey dokey..
I really enjoyed a mix of the Purple and the Hemp OG Plus, and went back just now to get a 7g tub of the OG Plus, and thought "fuck it" get a gram of the hash too!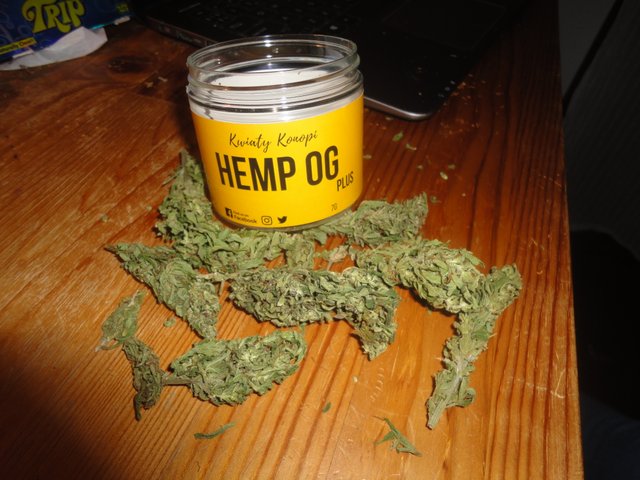 Boasting 12% CBD and the harshest smoke on the throat that I've ever had!
---
The Hash - Great constancy and apparently with terpentines though it smells of nothing, but and also 12% CBD - but havent tried it yet..
Dam, just realized I lost the packaging! I took out the paper to read it on the tram, and don't have it any more, good job I didn't loose the hash though lol..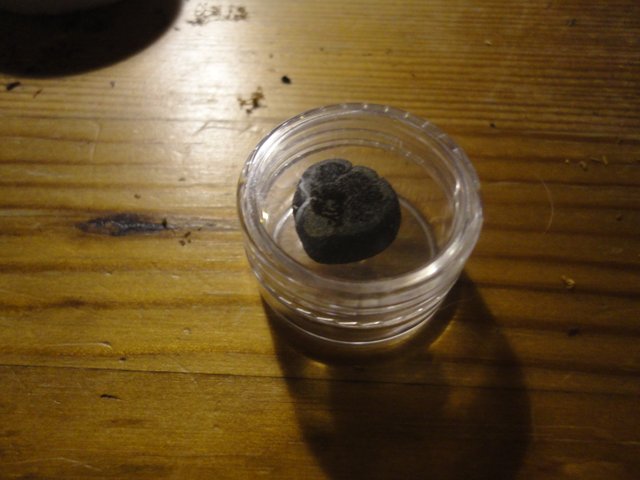 Its a nice consistency, and I'll most likely put it in my pipe later to try it out. On the second time of going in the same shop today I chatted a lot more with the guy there about the prices in Poland and he visits Italy a lot for a chill out and to enjoy a coffee for a euro. When I told him I had paid already 2 months rent and was kind of regretting it he said, "oh so your not a tourist then?!" This lead to more conversation, and I get the feeling soon that if I ask him for 50 grams of "illegal weed", that he might be willing to help me out after talking about how I'm a bit of a hobo, and occupy my home in Norway and have been travelling some years etc.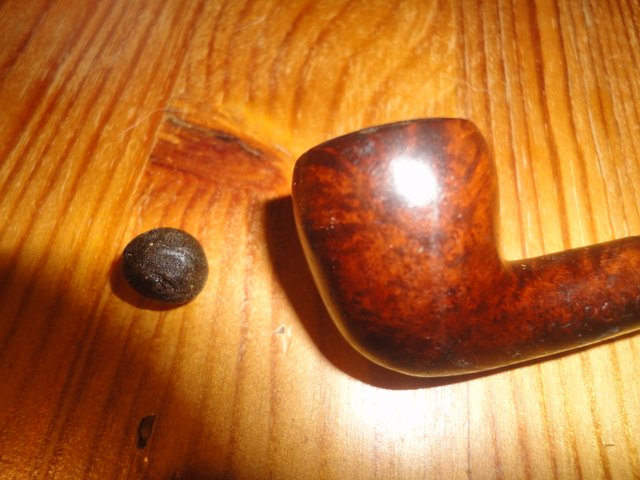 There was a brown(ish) seed that didn't squash when Igave it some pressure between the finger and thumb, so I will take this back with me and see how it grows when its grown in some good soil and receiving sunlight and love, bet it will make a huge difference, and its classed as hemp so I wouldn't even get that bad penalty for growing it. If it turns out to be a male then it would definitely be worth to flower, and to keep the pollen for cross breeding with a nice female!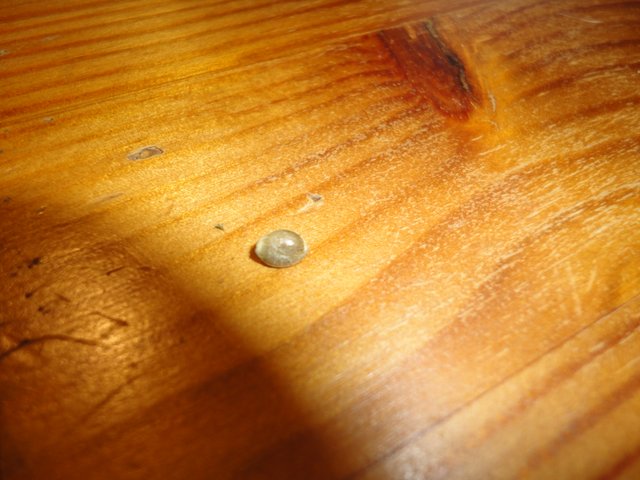 Got this cool little grinder, I guess as the guy felt sorry for me!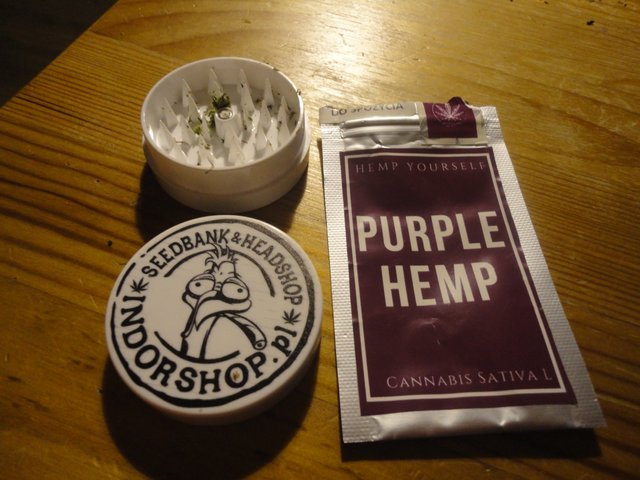 ---
Thats all folk's!
Big Love,
@movingman