Crude Method for Cannabis Extraction
This is a crude butane extraction process.
I have started some crude extractions to experiment with some variables to see what makes a quality product. I'm also waiting for the farm owner to make a decision on a proper extraction system. For now, here is some pictures showing the process.
This is the start of the process. The extraction columns are filled in a tote to catch trim because filling can be messy.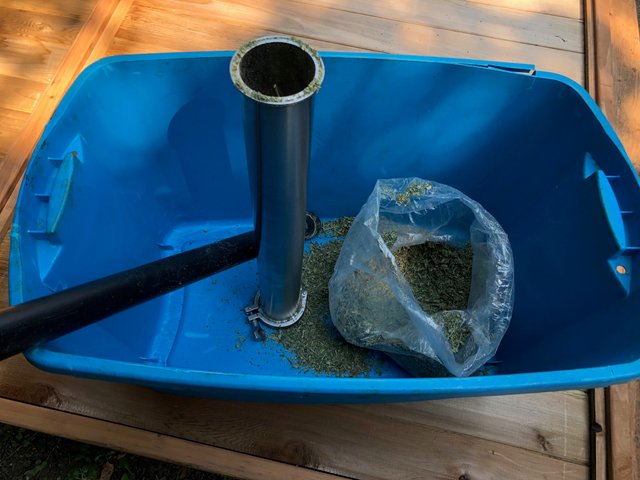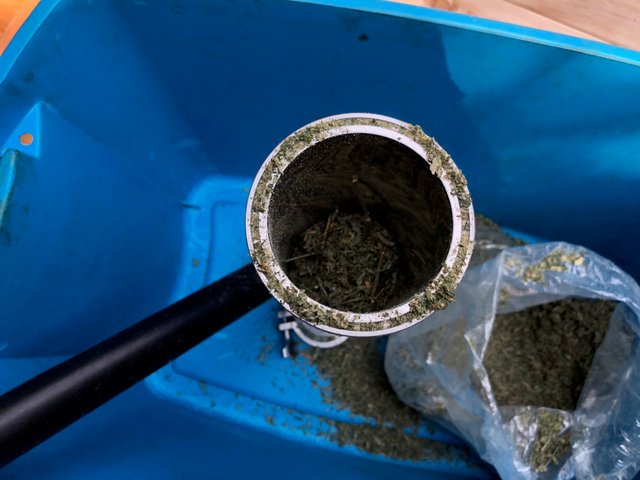 A rod is used to lightly pack the material down in the column. Just a couple handfuls at a time with a light pack.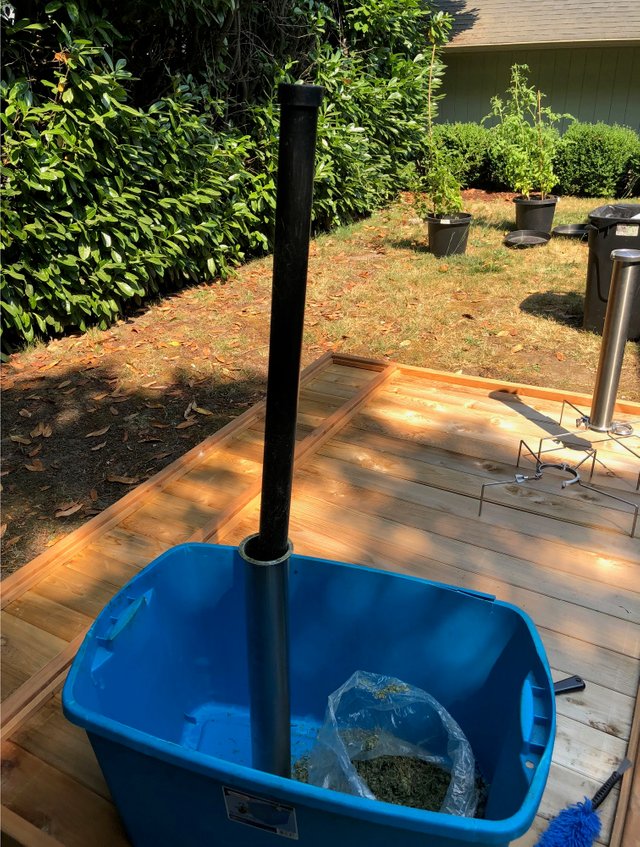 Here is the column full and ready to install the screen over the end. The column is upside down. When the screen and stand are attached, the column will be flipped over.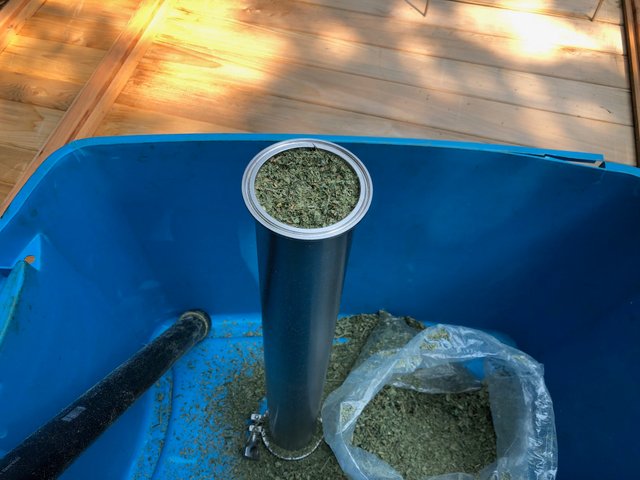 These columns are ready to blast with butane. A stand is installed to the column and a glass container in place to catch the extract.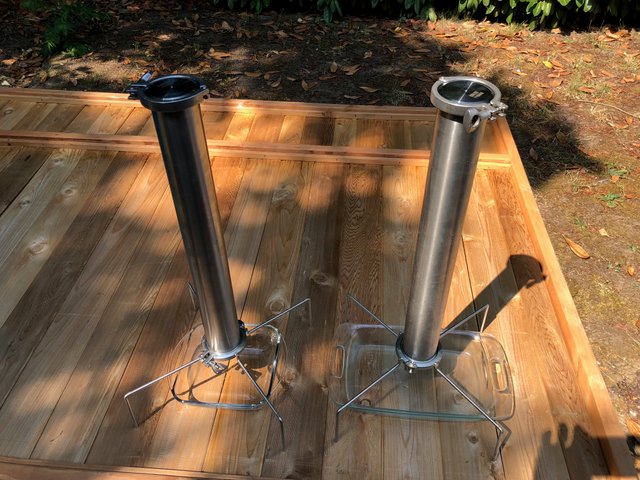 Each one of the columns takes a bunch of extract. For each of these columns, about 16-18 cans of butane were used.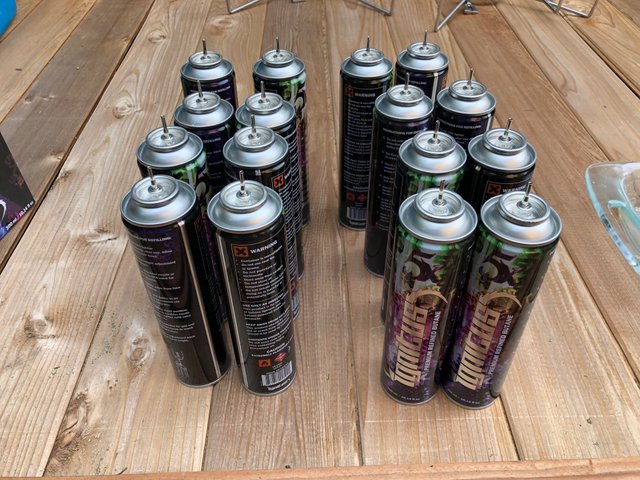 Some of the butane will evaporate in the column and will make the column icy during the process.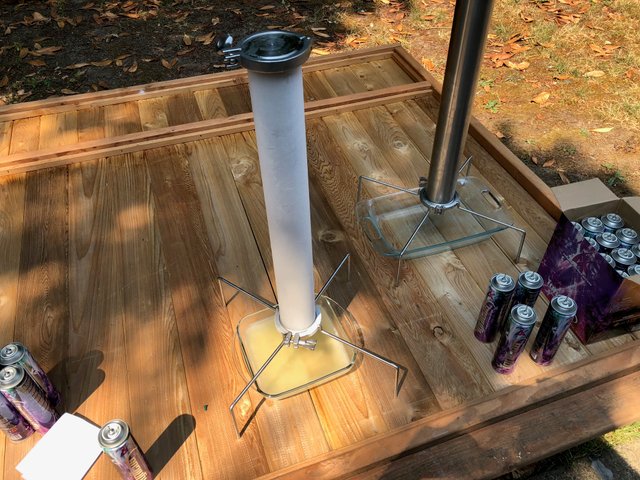 The extracted material is full of butane and needs to be removed. The glass container is then put into a heated water bath to gently warm and evaporate the butane. Further processing will be needed to further extract all the butane.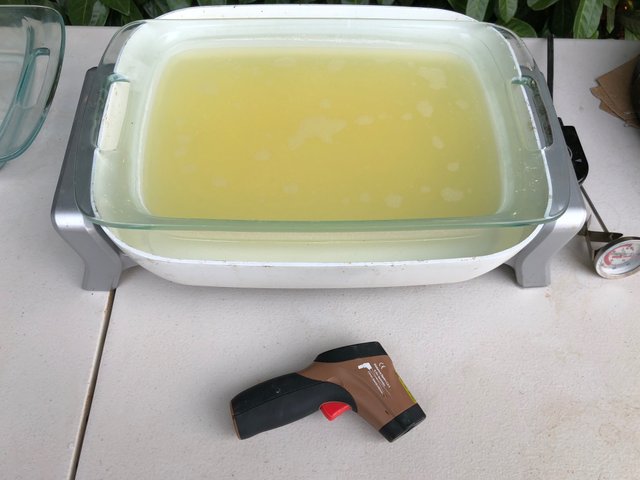 Note: As butane is very flammable, this process is done outside. A fire extinguisher is on hand and all non- essential electrical items are removed from the area. Electrical chords are taped and zip tied so they can not be disconnected to prevent any electrical arcs.
I will show the final process to extract the rest of the butane on a later blog.
Thank you for reading. Please leave questions and comments below.