My First Time with Mary Jane.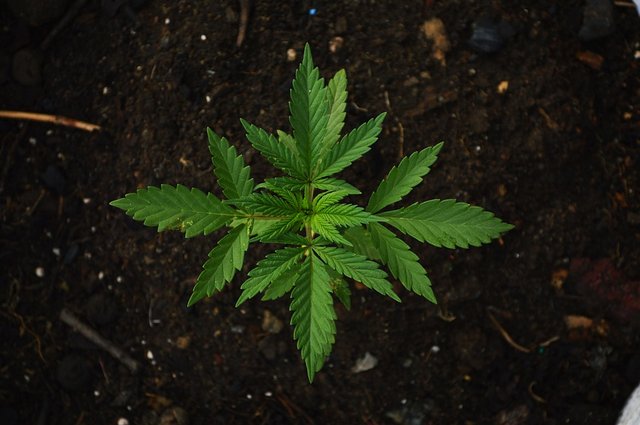 It happened in 2007.
Back then I was in Melbourne doing my final year thesis. It was one of the most intense times of my life, spending 24/7 in the computing laboratory coding away my pattern-recognition bot. Coughing painfully non-stop in the cold weather, I had even developed some kind of asthma. I was on that handheld inhaler thingie for a few months.
Meeting the missionaries.
Thesis and sickness did not stop me from mingling around in the campus. There's this bunch of students from Sri Lanka that were always smiling, and they would usually come to me to have a chat whenever I'm having lunch alone.
"Do you guys smell that? What's that?" I finally asked them, after smelling that peculiar thing a few times around the campus apartments. It wasn't something that I wanted to ask at first, because you know, I didn't want to offend them if it's the smell of Sri Lankans.
That's weed. Dude!
I've never thought much about marijuana my entire life. Sure, selling weed by the kilogram is capital punishment in my country, but I know that's bullshit. I've been listening to reggae and hip hop all my life to know there's nothing wrong with it.
As long as it doesn't kill me, I'll try every popular substance, at least once.
Flying high looking for Snickers.
So we had a few bong hits in one of their houses. Coughing non-stop for a good minute or two, I began hearing clinks and clanks, as if someone in the neighbourhood was handling their cutlery and plates. To test that out, I went out of their smoke-filled room. I closed the door.
"Grab some Snickers, Kevin. It's in the fridge."
Okay, my hearing ability was definitely amplified under this.. uh.. where's the fridge? Suddenly I thought I saw blue lights flashing at the corner of my eyesight. "Fuck Tha Police" played in my mind. Am I going to get busted for smoking weed? Mind over matter, Kevin. I composed myself and thought through the situation properly.
There are no cops outside. What are they going to do, even if that's the case?
Looking at life in High Definition.
So I returned to the room with a stash of Snickers, and the psytrance music playing in the background just layered on one after another. Everyone's laughter swirled and danced with the tracks. Everything looked so crystal clear and everybody looked and sounded.. funny. I don't know, things just looked extra sharp, sharper than the life that I'm used to.
It was a good night talking about everything from politics to relationships. That night alone changed a lot of my perception of society.
Almost 10 years after.
Not sure if I can attribute it to marijuana, but I don't have that coughing problem anymore. And I rarely get sick. I still do it from time to time with supermini joints, mainly for my insomnia and bedtime reading. But I've never experienced anything close to what I experienced the first time, not anymore. What I get now is a good dash of relaxation.
Say, why is this thing still sending people to prison?
---
Image from Pixabay.
---