Forbidden knowledge: Making cannabis oil with isopropyl alcohol
Cannabis (oil) cures cancer! My wife MediKatie was about to give birth, and needed cannabinoids for healing, pain relief, and to keep her cancer in remission while she was in hospital. She never smokes, and she couldn't vaporize/dab there, so we needed oral meds. I had some dry bud lying around the house in various places, and decided to bring the camera along while I put together some medicine.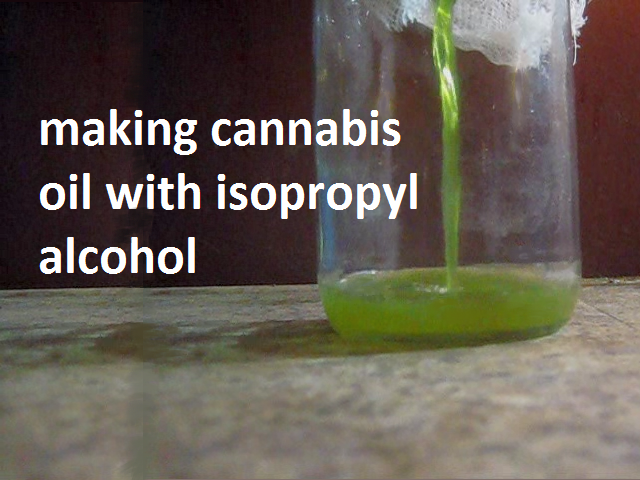 I uploaded it to YouTube, but it was removed for violating the rules against "harmful or unsafe acts". You can shoot yourself in the chest, you can eat Tide pods, you can light yourself on fire, but you definitely cannot extract cannabinoids from cannabis on YouTube! That's why other video platforms are so important.
---
Choose platform to view video (10 minutes):
Censored by YouTube
Banned from FaceBook
---
Links:
Cannabinoids in Pregnancy and Breastfeeding
Rick Simpson's "Run From The Cure"
---
Making cannabis oil is safe, easy, and inexpensive. Cannabinoids are the safest therapeutic compounds known, and are prohibited because they threaten several of the world's largest and oldest industries.
MediKatie has a prescription for the cannabis she uses (not that any person should need one). It is 100% legal for her to use cannabis in any form, at any dose she requires. Isn't it strange that there's nowhere in Canada to legally buy oil like this, and only dry bud is legal? Isn't it strange she is expected to go without her medication while in hospital, perhaps for a week or more? Who would go to hospital to stop taking their medicine? That makes no sense, and yet that's where we find ourselves... making "illegal" cannabis oil at home, to sneak into the hospital to keep her healthy!
MediKatie on "Can Cannabis CURE Cancer?!"
This knowledge can save your life, and the lives of your loved ones. It will not be found anywhere mainstream, and may not be available here forever. Learn it, keep a private copy of it, and pass it on.
DRutter