Doing Dabs At The Coffee Joint In Denver
For a few years I've been dreaming about a place where I can consume high quality cannabis and coffee in a comfortable, coffeeshop type atmosphere and pay with crypto. It's the inspiration for the name @coffeebuds. The Coffee Joint in Denver is the closest that I have seen anyone come to building my dream business before I can get it done.
@lindseylambz and I have been lucky enough to travel to some of the best cannabis(and coffee) tourist locations in the world including Amsterdam, Denver, Portland, Seattle, San Francisco, etc. Honestly, I have always just been a huge fan of buds or flower or whatever you want to call just regular smokable weed, but with all this new stuff I'm like a kid in candy store!
@lindseylambz had never had a dab and I had never had live resin. We tried something new and mixed it with one of our favorite old games. We realized once we got there that they had one of those new, old school nintendos! We're not really gamers but we both like the old nintendo games so we were pretty pumped about it, lol.
1136 Yuma Dispensary Next Door to The Coffee Joint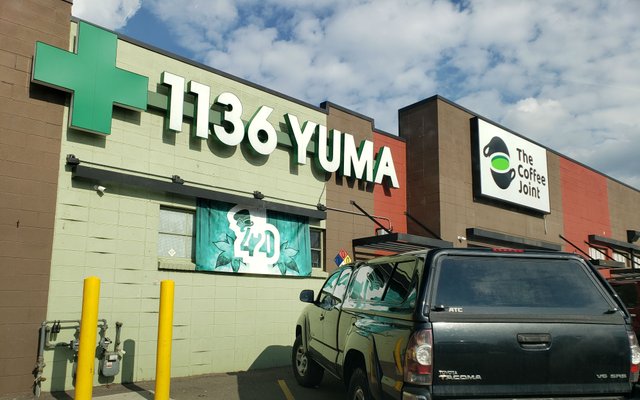 If you buy cannabis products at 1136 Yuma Dispensary, it is free to come do dabs next door at The Coffee Joint. I had plans to check out a few dispensaries in Denver, but after finding out that I could get the live resin at Yuma and a proper dab rig at The Coffee Joint I didn't go anywhere else. They pretty much locked in my business when they mixed dabs, coffee, and nintendo.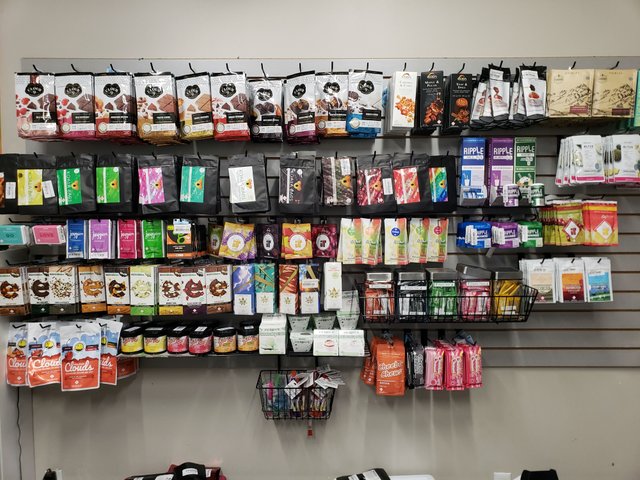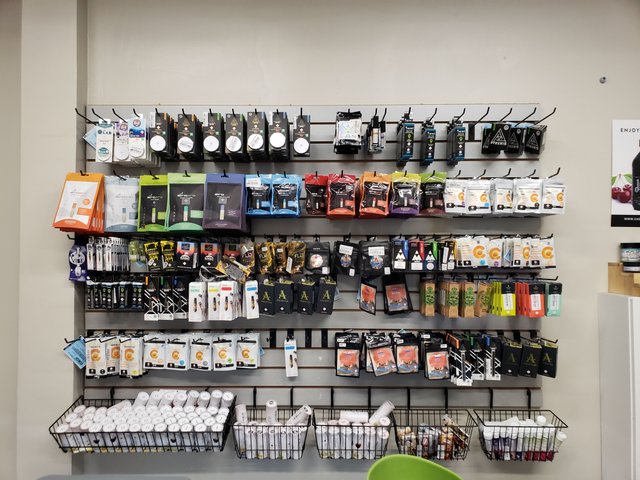 These Cannabis Products Are Getting Soooo Good
The cannabis products next door at 1136 Yuma are top notch. I scored a really nice 96% THC distillate cartridge and some live resin at great prices! I'm not even going to try to give a proper review, but the experience and the effects were all I could handle and that's what I was looking for. The whole experience was a blast and makes me want to move to Denver.
We met two really cool tokers while we were there and naturally got to talking about WeedCash. I hooked them up with free Steem/WeedCash accounts complete with 4.20 STEEM delegations. I am going to be doing this for people that I meet personally and by referrals on a very limited basis. @jonyoudyer has also said that he will be doing something similar. Hopefully soon we will have more options for getting started with a free WeedCash account.
Thanks for checking out my post. I'm working to connect businesses like this to WeedCash as we move forward.
I left a stack of Weedcash business cards at The Coffee Joint, but I didn't share a picture of it yet because there is an email address on the card that I am only sharing with people that I am offering free accounts to right now.
What other cannabis businesses should we check out?