When Life Gives You Lemons, Roll A Giant Lemon Joint!
So I spilled some water on a pack of rolling papers & quickly pulled them out to try to salvage them.
To my surprise, & enjoyment, the pack glued together perfectly to form one giant rolling paper, 3 papers thick. Gonna be perfect for a giant joint one day soon. I'm gonna cut it in two probably so maybe 4 grams in each when I finally roll them up, maybe more !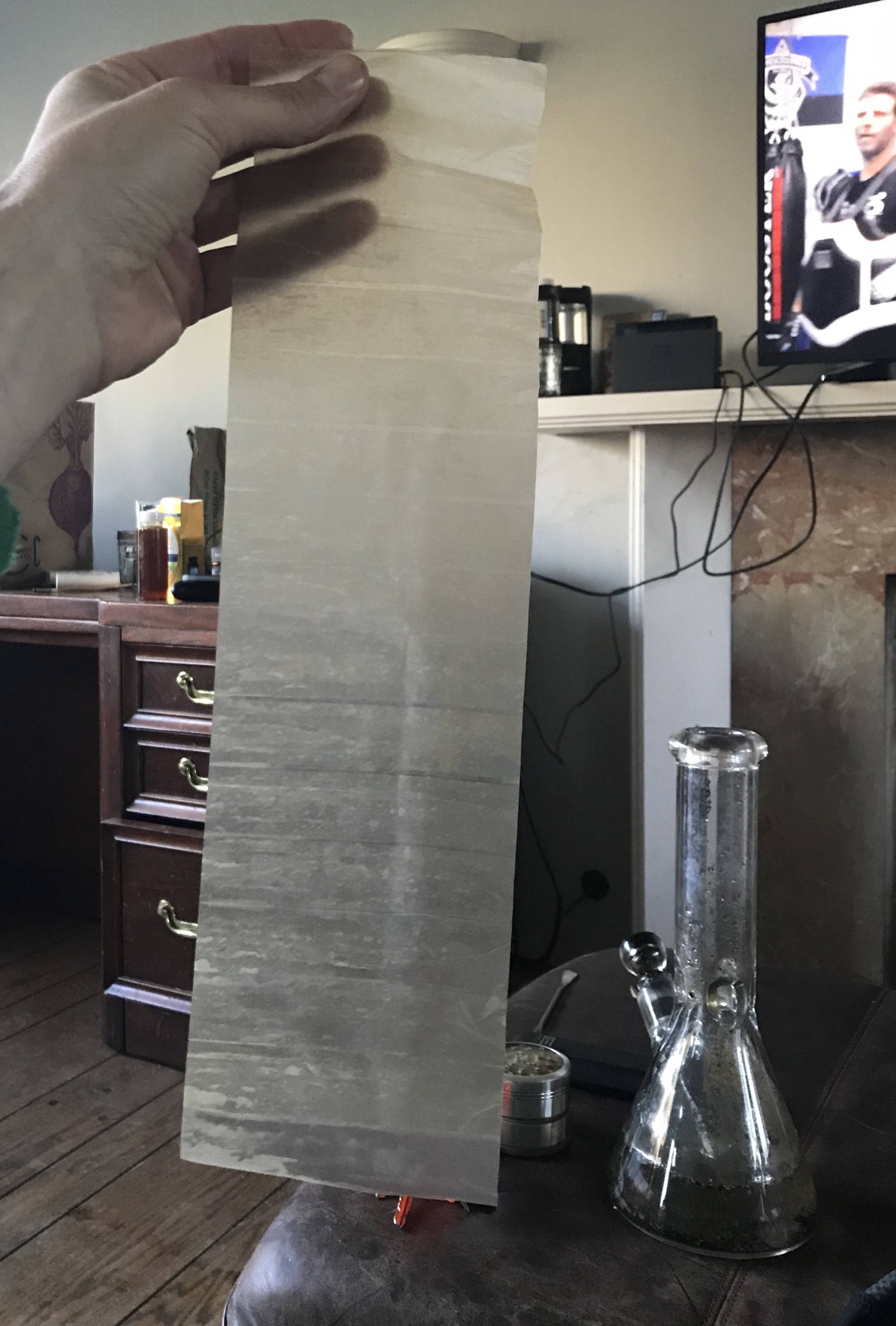 Might be an easy way to make a giant rolling paper if you are ever crazy enough to want to try.
Happy Smoking !