This jar is full of quite a few different plants & grows of ayahuasca purple dry sift kief. Can you guess how many grams?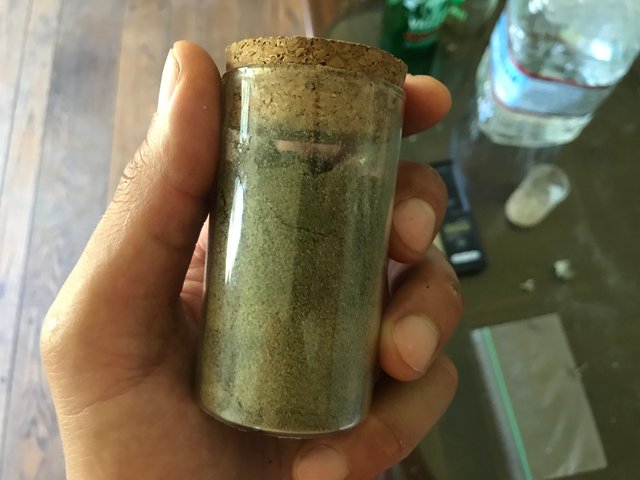 Here's a flower from my last plant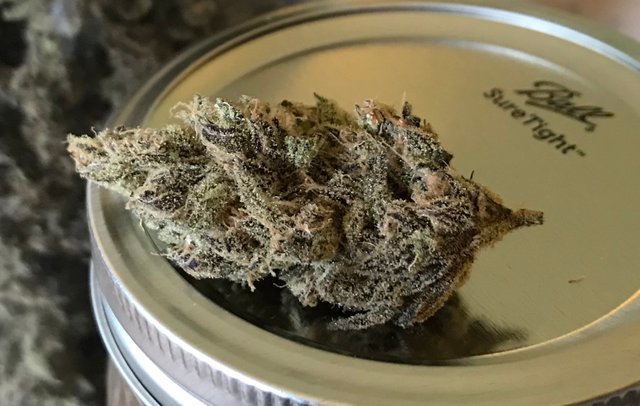 & a decent yield as well, that's the one plant 👇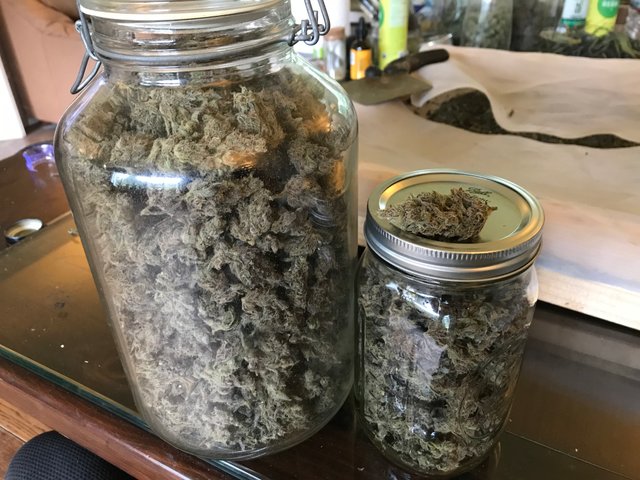 Even if I get a little tired of this strain, everybody who smokes it loves it so I am reminded to be appreciative of just how nice & warm & relaxing the hi from this plant is.
The flower is a little fluffy, but it is that lovely delicate fluff that grinds up easily & burns super smooth & tasty. She's sticking around for awhile, her name is Pineal Amy 👁 eye wide open !