The Canna-Curate Token Is here!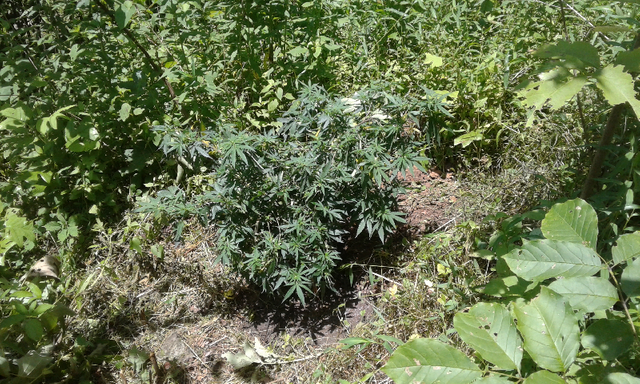 Steem Og unknown location in Tennessee

A new and exciting opportunity for the cannabis community
I am proud to announce that Canna-Curate has launched the new Steem-Engine Token, Canna-Collective. Special thanks to @hotsauceislethal for getting the ball rolling on this. We have been talking for some time on how we can make our own token. Well I do have to say, Lethal is a smart dude, and knows his crypto! Our new token is pretty kick ass. Check out this post here

New ways to earn and support the cannabis community
Buy the Canna token, and receive a daily up vote from the @canna-collective account. The more you buy, the bigger % you get.

Delegate to @canna-collective, and earn a liquid Steem Payout once a week! See this post here

Of course we still will provide a daily up vote like we always have from Canna-Curate if you delegate, or follow the Canna-Curate trail.
Since we have the Canna-Collective on the Canna-Curate curation trail, at 50% you will also be helping the mission of supporting the Cannabis tag. So this means that our delegates at Canna-Curate will have a bigger up vote, and the cannabis posts we manual curate will get an extra boost! Also all Weedcash earned on all Canna-Collective posts will be sent and staked with Canna-Curate.

Come grow with us
Canna wants to bring the whole cannabis community of growers, smokers, patients, and company's over to the Steem block chain. With hard work and help from the Steem community, I do believe this is achievable, especially with the new tribe Weedcash Network. Of course Steem INC needs to get there shit together, cause our hard work will be just time wasted. With the new tribes it really has brought a spark back to the platform, but only to the current users. With the price of Steem so low we know a lot of people are losing motivation, but not us here at Canna. We are going to work our asses off till this place burns. But if we have our way, we will be the ones burning. Burning big blunts and Cannagar's celebrating our hard work that paid off when Steem goes to the level it should be at. THE MOON!!
Stay tuned for more updates from @canna-collective, and some new things from @canna-curate.

Delegators: @alchemage, @abrockman, @amymya, @anarchy999, @ArtisticScreech, @batman0916, @bethvalverde, @billmega, @Bluntsmasha, @chey, @choosefreedom, @cindyhartz, @cyemela , @darkprince66, @dashroom, @davedickeyyall, @deanpiecka, @derekrichardson, @dylanhobalart, @dynamicgreentk, @d-vine, @ELAmental, @ericwilson, @fatkat, @feri1 @foodforestbot, @futuremind, @greencross, @goldendawne, @hotsauceislethal, @jgvinstl, @jonyoudyer, @kid4life, @kimmysomelove42, @k0wsk1, @krazypoet, @luegenbaron, @madbiker, @mandyfroelich, @marksheppard, @mayb, @movingman, @olafurthor, @pataty69, @pharesim, @paradigmprospect, @phusionphil, @prettynicevideo, @rakkasan84, @rawpride, @realkiki85, @runridefly, @soluce07, @steemleaves, @talhatariq, @tauras, @thelogicaldude, @underGRound, @yogajill, @yuriks2000, @vibesforlife, @weedcash.rewards, @wxzurd

Trail Makers:@jonyoudyer, @Bluntsmasha, @conradino23, @ELAmental, @netgodbeerus, @cannabiscurator, @realkiki85, @doctorspence, @darkprince66, @cannaqueen, @hiatus, @tilestar, @naturalfox, @canna-collective, @deary, @foodforestbot, @nikema, @Tafgongthe1st, @loryluvszombies, @spicedlife, @gjones15, @mrunderstood, @benzeta, @stoned2thebone, @cannafarms, @thegreenhouse, @cultivar, @brockmorris, @ganjagirl, @MadPotters, @chey, @growingassets, @the-haze, @skylinebuds, @gingy710, @growroom, @kootsmedtree, @cowboyblazerfan, @suheri, @imammudarifqi, @grow-pro, @winnerchris, @twirlspin, @pdxlove, @cannabis-news, @cannuration, @steem420, @socialmisfit, @ambiguity, @phoenixwren, @batman0916, @greenfooteCO, @ceattlestretch, @njweedman, @superwoman916, @movement19, @bengiles, @growroom, @elderson, @hemp-lord, @deadisdead, @coffeebuds, @gregorypatrick, @asonintrigue, @freedomtribe, @bembelmaniac, @mango-juice, @oh-high-mark, @stonerfeed, @kaz2305, @veteranforcrypto, @rebeccaryan, @bigriffsbongrips, @spicedlife, @kiefpreston.com, @dilwhosaskin, @argenisapaz, @sapphic, @paradigmprospect, @vegangod, @qwoyn, @borofreak, @sunnydays-r-over, @kawa23, @caperf35, @yogajill, @dynamicsteemians, @khackett, @zuculuz, @soundwavesphoton, @cannajess, @theywenttojareds, @moniroy, @offgridlife, @mjgeeks, @cannabisrawuncut, @cannacannacanna, @koh, @ghro, @kennyboobs, @forstellaford, @eatmeat, @ssdgm, @too-short, @turd-ferguson, @npcvegantifa, @sharkmonsters, @uptoker, @theduskinus, @highdoulikememes, @buysmoke, @em3di, @vaporrhino, @prettynicevideo, @props4crops, @mary-jane, @badasshomelife, @highroadseeds, @cody758, @fixedbydoc, @pennsif, @samuelbooth86, @twistedcheshire, @hashkings, @tyler-ai, @annitakoxx, @midgeteg, @moneymind420, @appalachain, @stickyfingerz, @guysofcannabis, @cheaphomegrow, @thehempinghand, @heatherhemp, @chey, @seeker214, @goodcontentbot2, @justinashby, @holysmoke777, @hippyman, @ogmike, @tribe-alive, @peace-love-happy, @GanjaGrrl420, @bjseedcompany, @smoke-grow-cup, @thehempcoin, @steinz, @dejan.vucovic, @trevado, @melanson, @anarchy999, @cryptohustlin, @steemvpn, @natha93, @mondoshawan, @artaxx, @exterminio08, @ghosthunter1, @qwoyn-fund, @tribevibes, @dracusone, @greencross, @jeffjagoe, @deardabby420, @weedcleaner, @stever82, @weedcash, @cindyhartz, @robinsonr810, @drazeus, @meanbees, @relaylogix, @fknmayhem, @greencross, @pibyk, @greenhouseradio, @bluemaskman, @gamemods, @freedomring, @onelovesteem, @evernoticethat, @d00k13


| | |
| --- | --- |







Hit that banner, to come network, and chill with like minded people.