For the past four years, members of Anonymous hemp sector in Melbourne, Australia have held an event they have called "Wet the whistle".
Wet the whistle involves members in handing out free bottled water to people at Flinders street station and with temperatures reaching 25 degrees, there was no shortage of people that wanted to "wet the whistle".
To all that donated to our fundraiser, we thank you. Here is where your money went!
Here is this years label.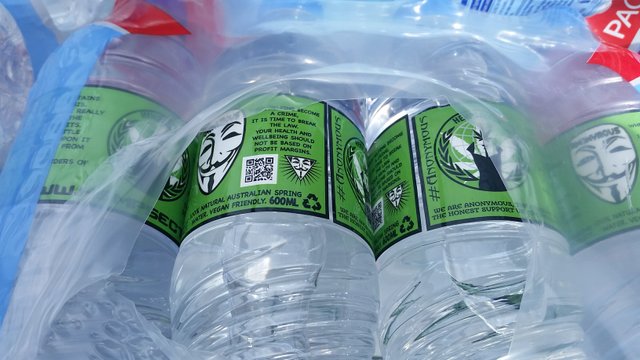 We filled the ute with 1000 bottles of water and headed to the city!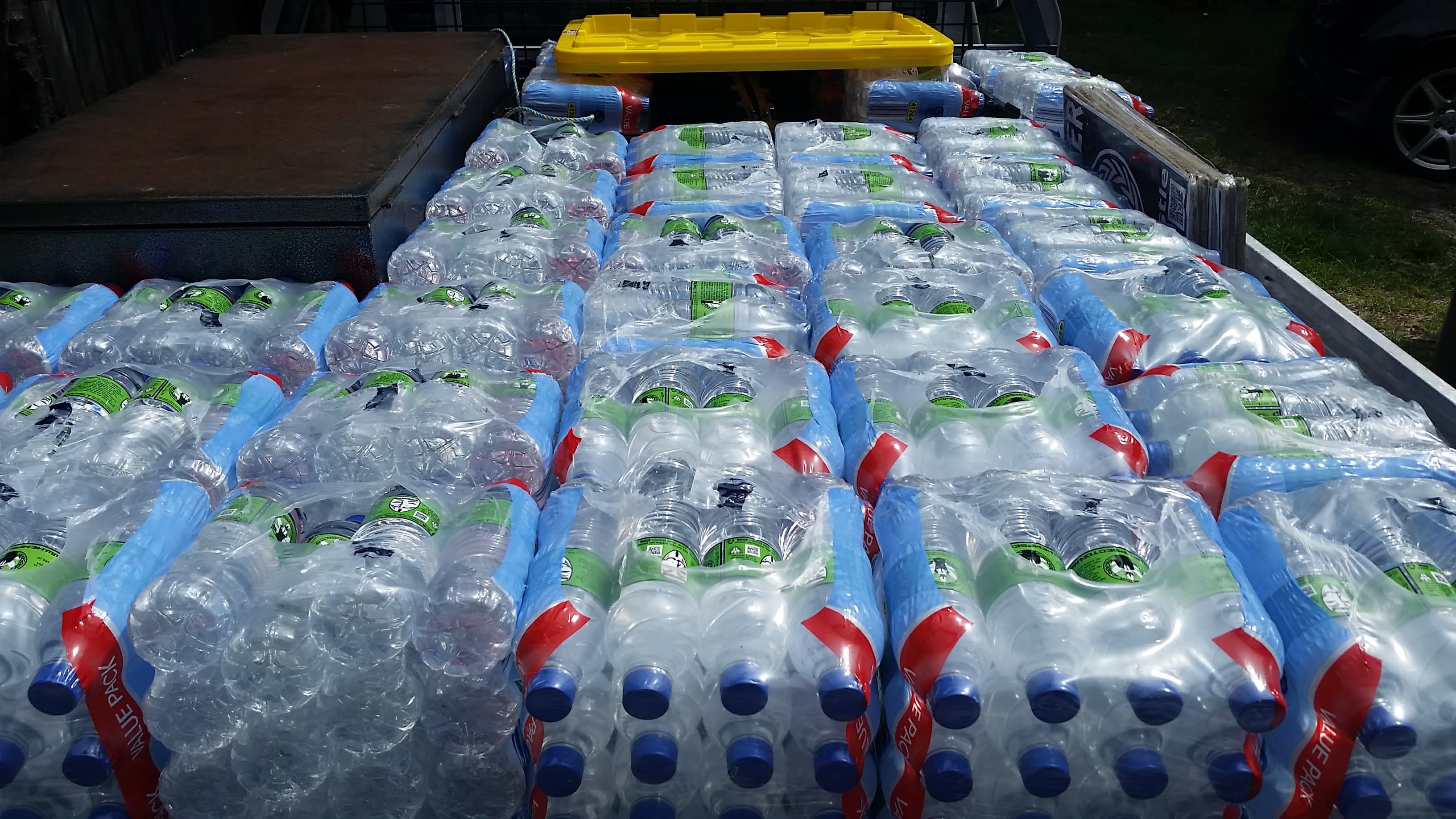 Once we were set up, the water flowed. Here are some photos.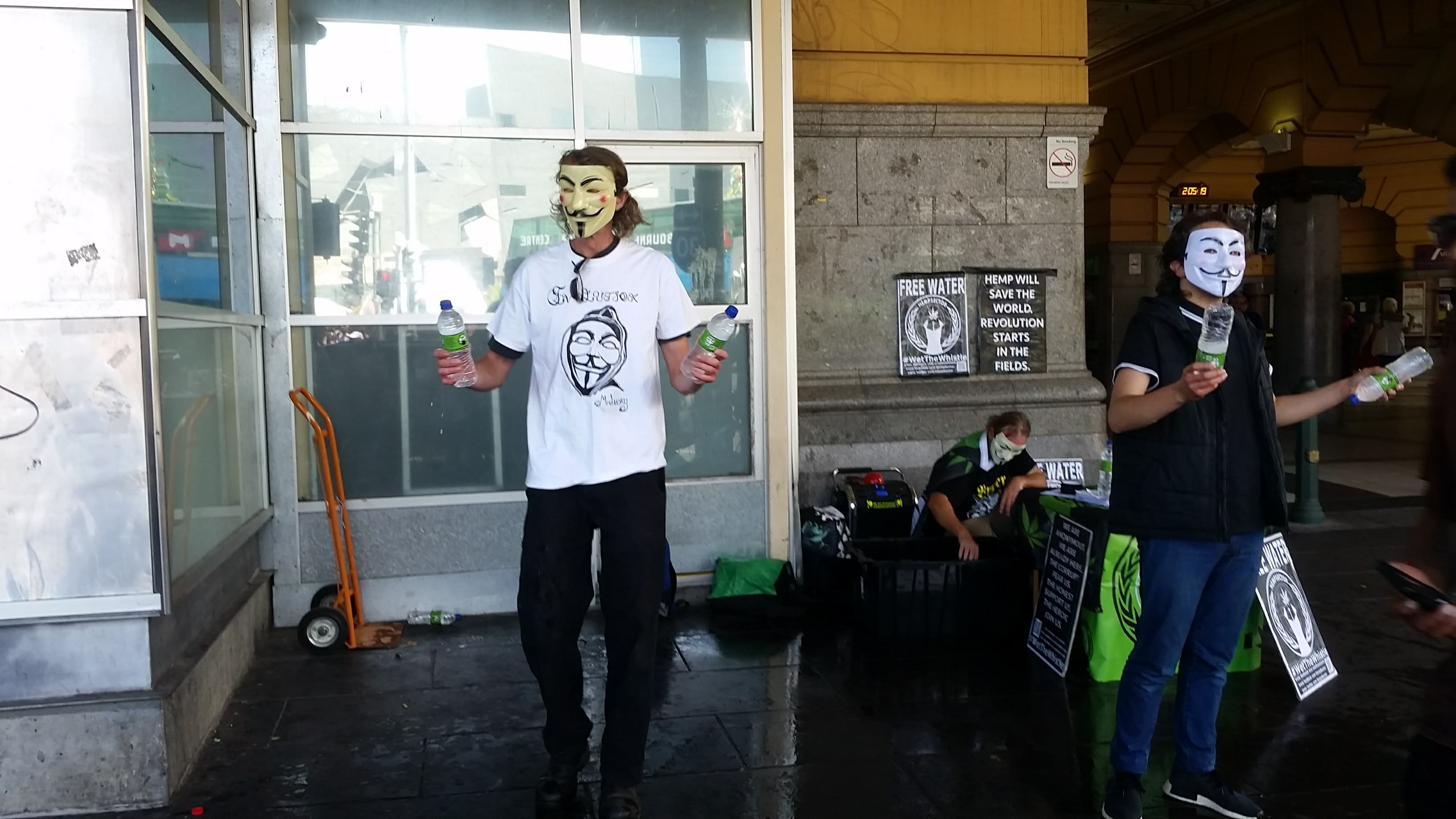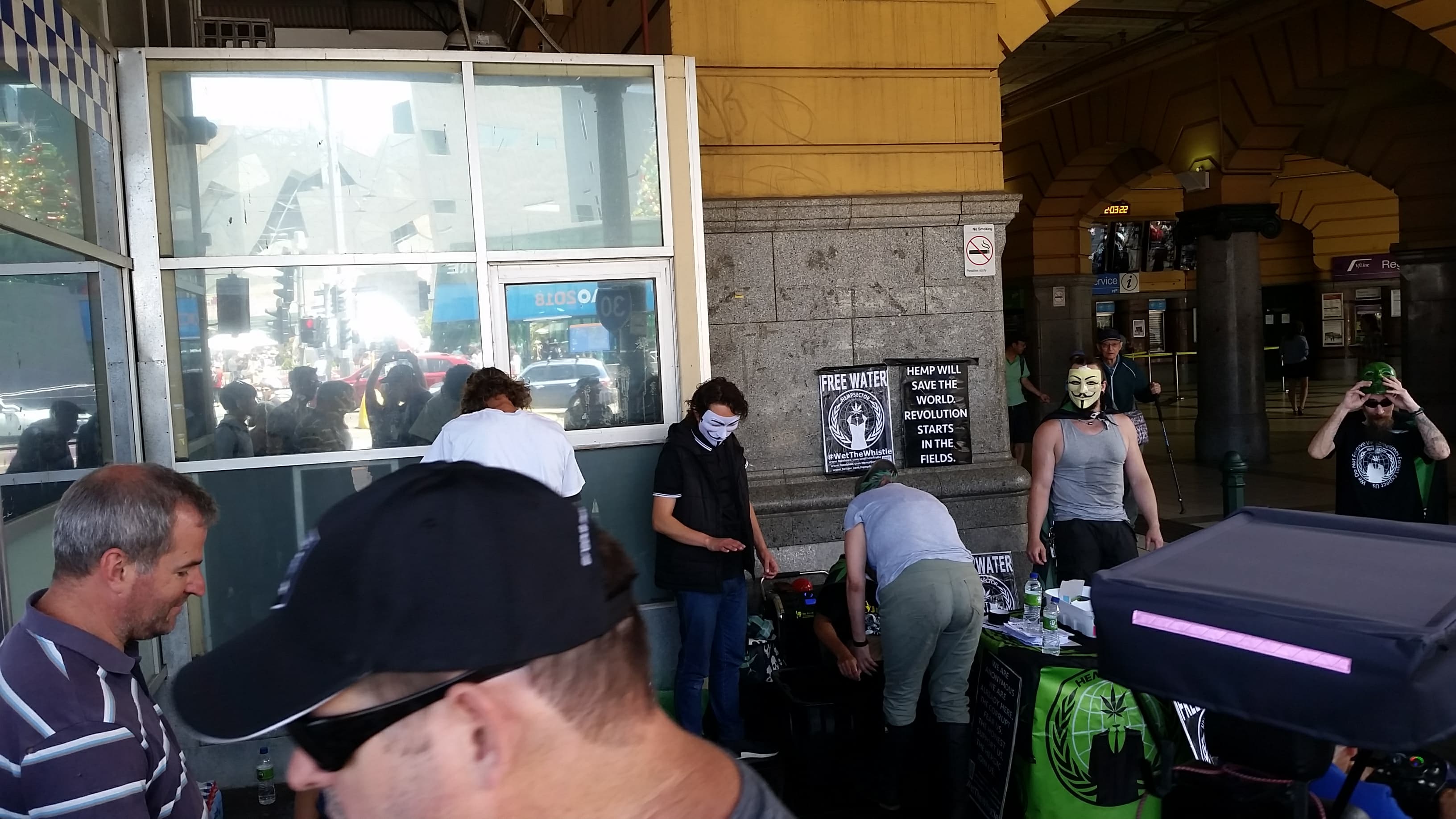 Keeping the bottles cold was a bit challenging but we over came this by rotating the bottles in and out of our ice buckets. The result was cold water and dish pan hands!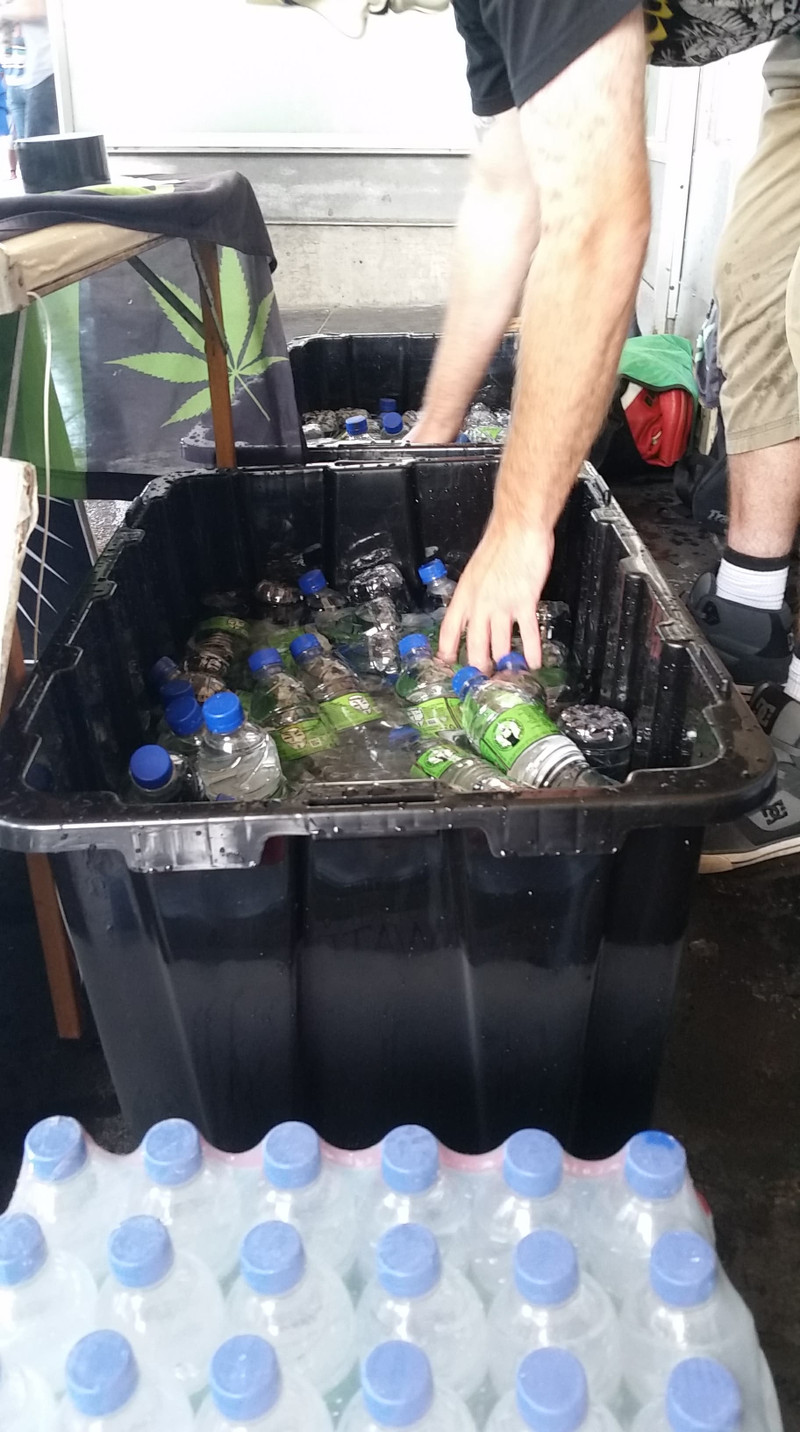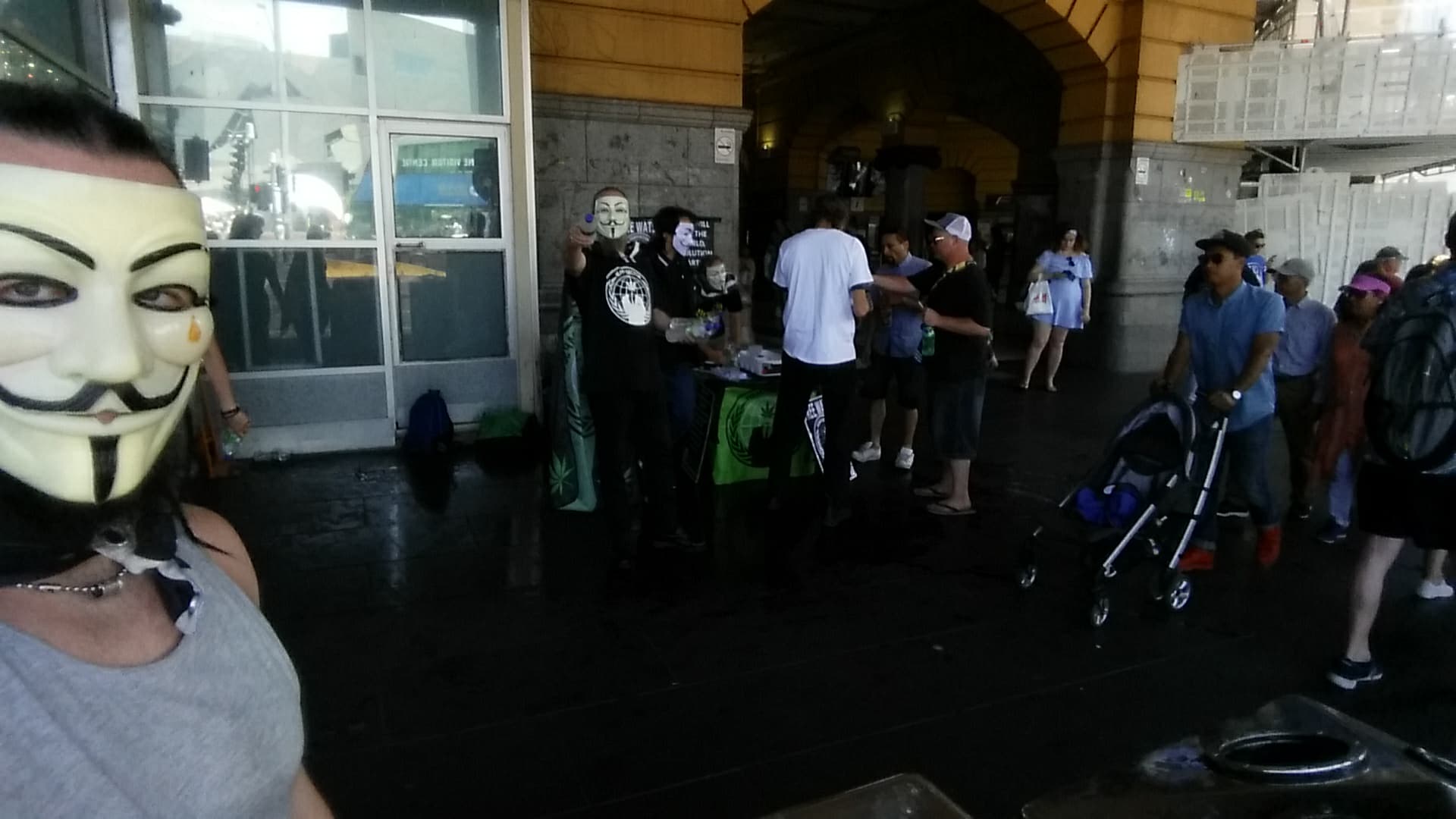 1000 bottles handed out in an hour. That is a lot of thirsty people's thirst quenched and 1000 labels read!
We also hand out flyers and free badges and stickers.

Here is our flyer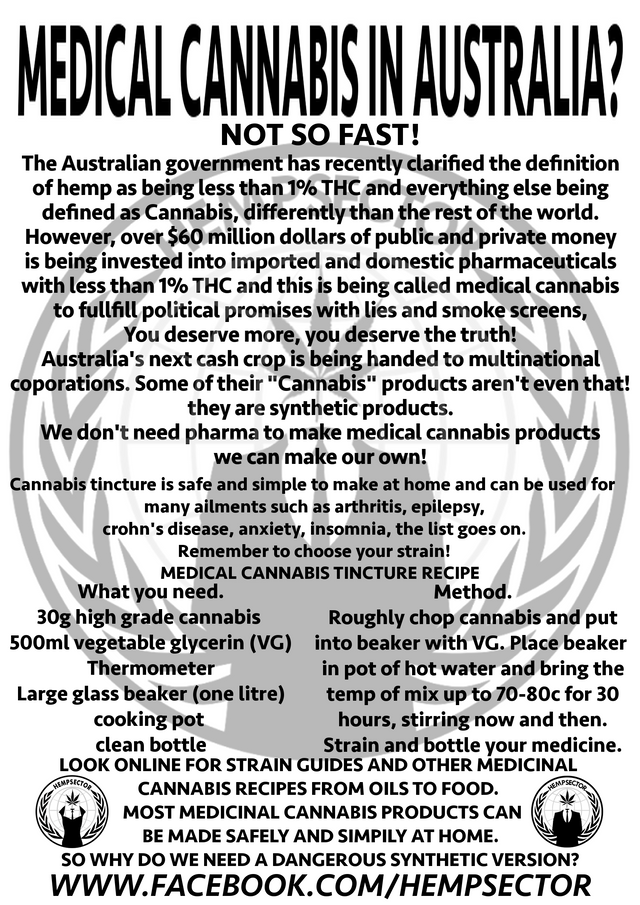 BUDMAN!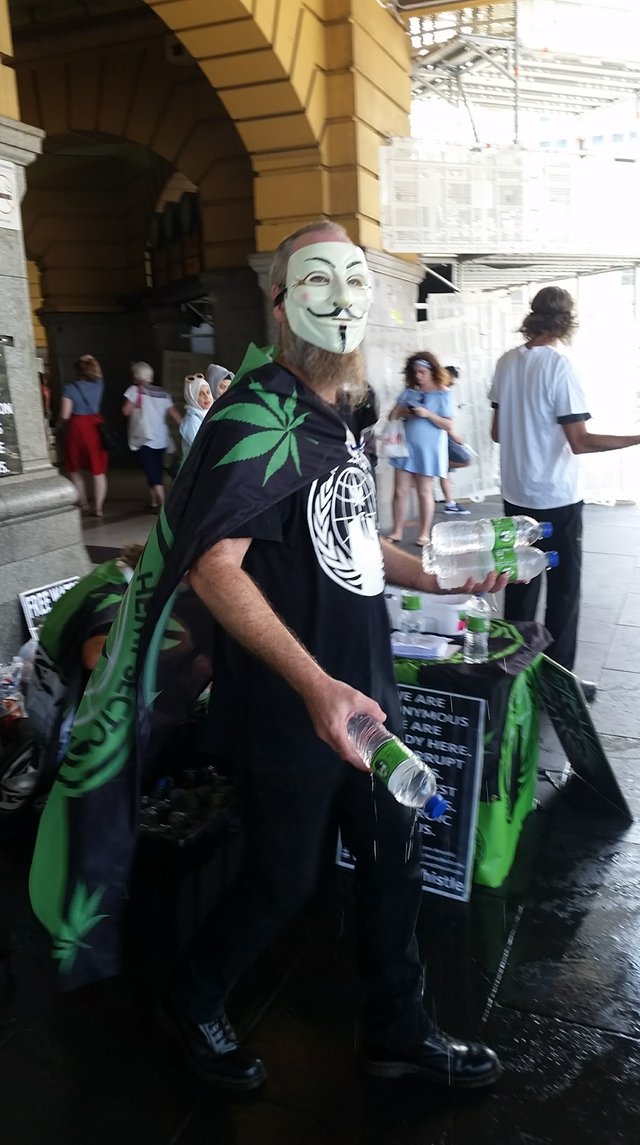 Find out more about Anonymous hemp sector,