I told myself I was going to do a little series of posts of cool stuff that we had around my smoke shop, and I never posted any more after the first post. But today I figured I would share with you guys this awesome rainbow horse that we have on display. This is not glass that I have made, and I'm honestly not sure the artist that did make it, but it has been sitting on the shelf here for a while now and I love to stare at it and admire the work.
This piece is mainly made out of purple transparent glass and green slyme, but it also features a rainbow basket weave pattern on its neck and body. This is a hard technique to do as each little square of glass is placed very precisely in its required place and then carefully melted into an even tube without distorting any of the lines.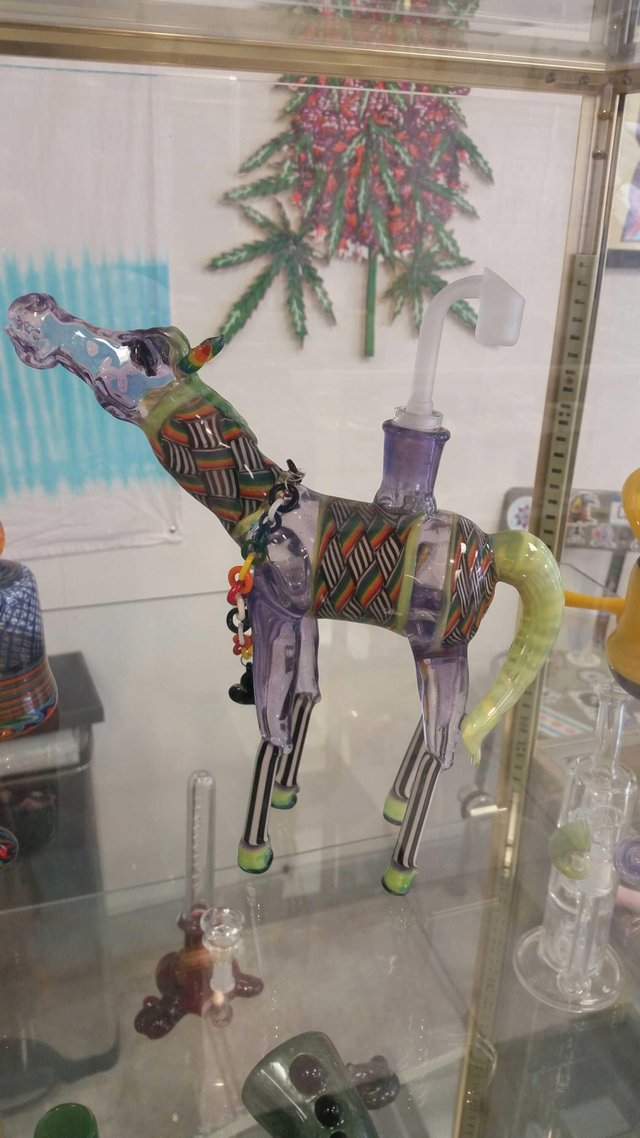 This horse also comes complete with its own rainbow glass chain necklace with a heart pendant on it. That's a nice little finishing tuch and I gotta say it's not easy to make glass chain links that small. Props to the artist on that.