Hello, steemians! Welcome to my page!
In my last cannabis chronicals post, I talked about moving my indoor cannabis plant to a better location because I couldn't raise the light any further where it was before I moved it. I knew that I was going to need to get a better light for the plant, because the one I was using was no longer big enough to cover the entire plant. I decided to go to the local hydroponics store and look at the lighting options to see what I could find that might work for the plant. I ended up buying a large fluorescent plant bulb that screws into the large mogul base fixture.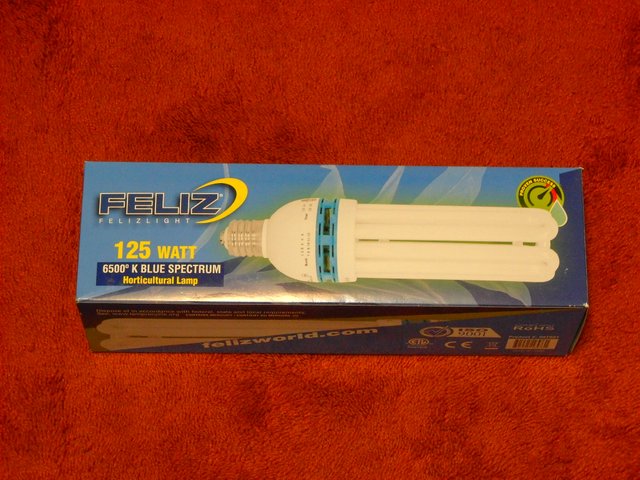 This bulb has a very high color temperature, it's very white light for vegetative growth. The bulb is rated for 10,000 hours life and is supposed to be able to handle high humidity conditions. These bulbs come from Sunlight Supply, INC, a pretty well known name in plant lighting.
I have an economy fixture with reflector that I had gotten for my metal halide bulbs that has the proper mogul socket in the fixture. All I needed was an adapter for the cord to plug it into a standard 120 volt plug, which I bought at the same time as the bulb. I got the bulb mounted into the fixture and it was ready to hang in place of the smaller light fixture.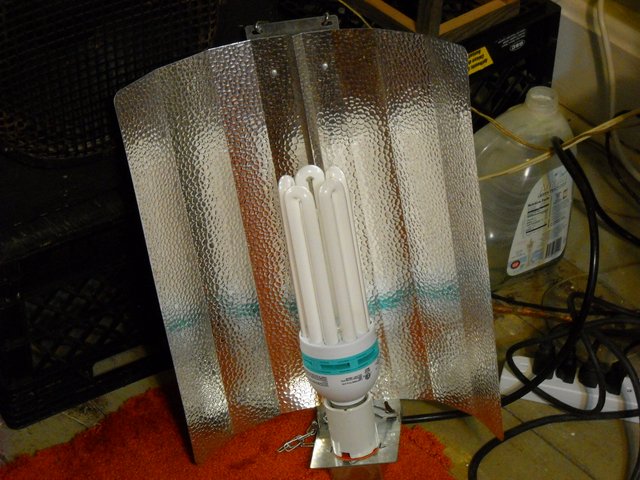 This is how the plant looked with the old light hanging over it.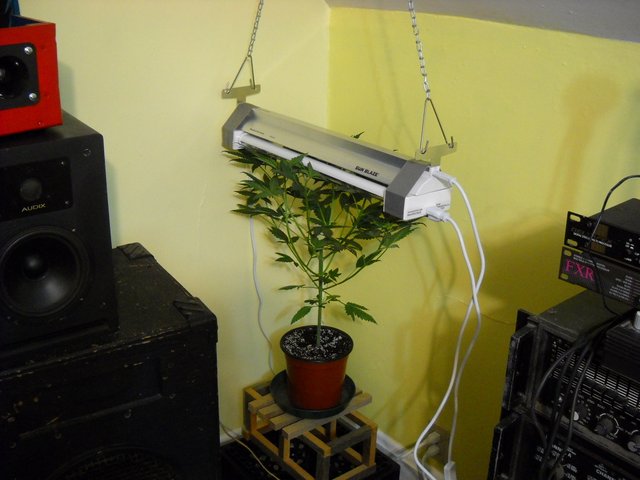 The plant was growing asymmetrically due to the smaller light fixture being long and narrow. It was growing up toward the light. You can see in these 2 pictures the shape that the plant had taken on.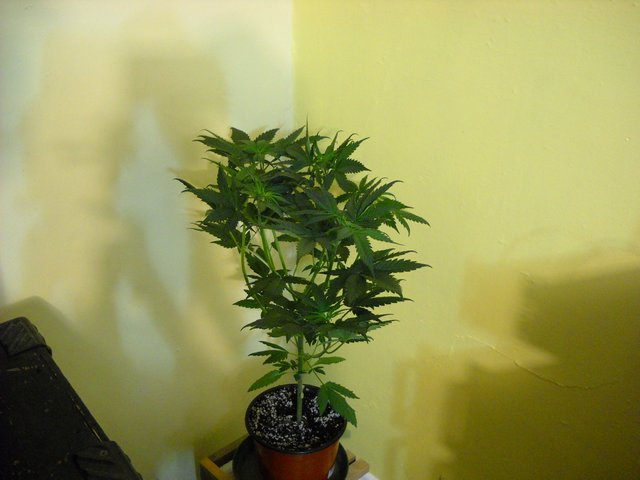 The plant is turned sideways from the previous picture.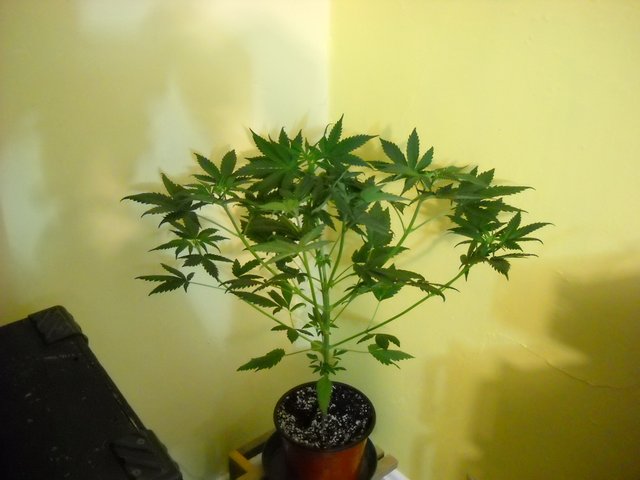 I hung the new light in place of the old light and it seems to fit the spot pretty well.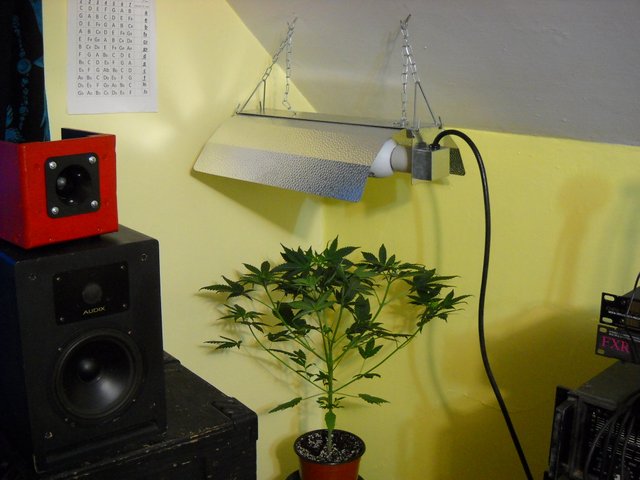 After adjusting the distance from the plant and plugging the light fixture into the timer.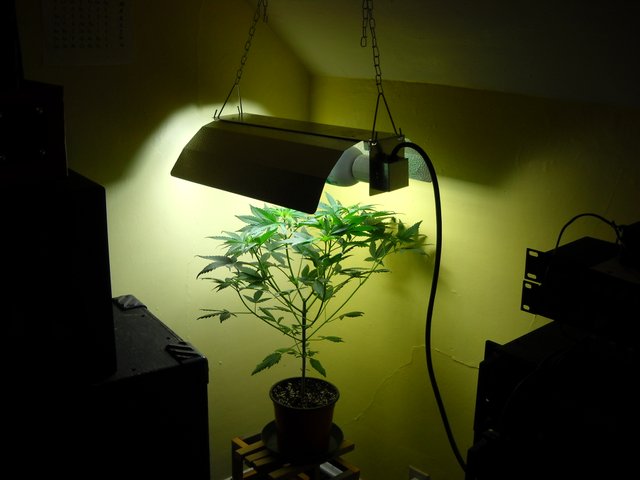 It will be interesting to see how the plant continues to develop now that I have the new light over it. Hopefully the reflector will help to spread the light better so that the plant will grow out more evenly. I guess I'll know in the next few days how well the plant responds to the light. I might try some reflective material on the sides of the space where the plant is sitting to see if I can get more light to the lower part of the plant. I figure it can't hurt to try to capture and reflect a bit more of the light from the bulb toward the plant.
That's all I have for this report, I hope you found it interesting!
Thanks for stopping by my page to check out my latest cannabis chronicals report!