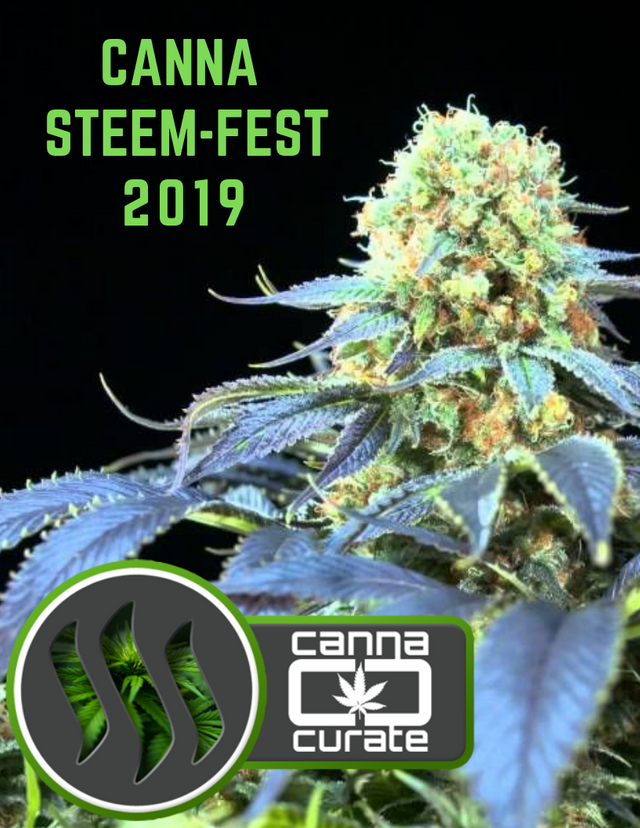 The weather is getting better in Portland, OR and the Cannabis plants are going in the ground just in time for Canna Fest 2019.


In order for us to have an event at Northwest Cannabis Club attendees must become members in their Crow Club. This means we only pay the 20 dollars at the door when we arrive and that is it. The entertainment, vendors and events will be free of charge.
Your 20 dollars also includes a lifetime membership to NWCC Crow Club, full club access and access to all their future events for 5 dollars!
From @canna-curate OP
Our first annual Canna Steem-Fest is one of many events we have planned for the Canna-Curate Community. Once a year, we would like our community to come together and share in the joy that is Cannabis. For our first one we have chosen Portland as our host city.
Oregon has been at the forefront of legalization, being the first state to decriminalize Cannabis which, according to Patrick Anderson, reduced the fine of possessing an ounce to $100 in 1973. In 1998, Oregon was the second state to allow Cannabis use for medicinal purposes and fully legalized by 2016.

Cannabis use is ordinary and there is little to no stigma attached to it in Oregon, especially in Portland. Think of it as a beautiful dream where average people grow and consume organic cannabis grown in their own backyard. This is why we feel Portland is the perfect location for our very first Canna-Curate Steem-Fest.
Since we are holding our event at NW Cannabis Club we get to be part of the event currently scheduled which is their annual Cannagar Wars III.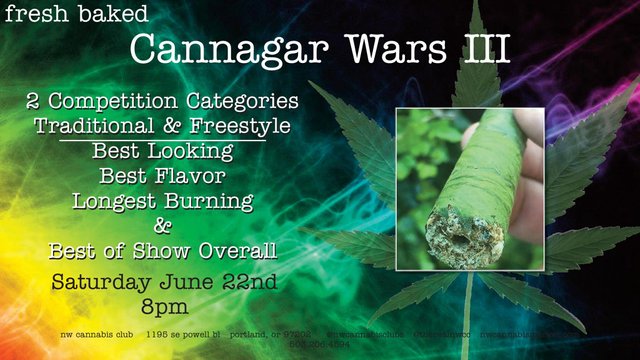 From NWCC Facebook Page
The Fresh Baked Series brings back Cannagar Wars III Saturday June 22nd at 8pm.

2 Competition categories.
Traditional Cannagars and Freestyle Cannagars.
Best Appearance, Best Flavor, Longest Burning.
Best Of Show Overall.
Start curing and bring your best out on the 22nd.

Text 360-420-4303 with your name and contact information to enter the competition.
If you think you can Blunt with the best of them go ahead and give them a text to enter the competition.
---
Canna Fest Event information
Location
NW Cannabis Club
1195 SE Powell Blvd, Portland, Oregon 97202
Date
June 22nd, 2019
Times
4:20 PM to Close
Details
Upstairs Lounge and Deck Access
50 ft Dab Bar
Huge Outdoor Deck, Pergolas and Dab Bars
Retro Amusements & Good Times
Cannagar Competition
Live Music (TBD)
Special Guests
@richardcrill creator of the Weedcash Network
@jonyoudyer founder of canna-curate
@qwoyn creator of Hashkings
@elamental founder of @earthtribe
---
There is no need to pre-register. Just show up with 20 Dollars, some weed or oil and look for us dressed in Canna-Curate T-shirts. (We will have some shirts for sale at the event if you don't already have one)
Hope to see you all there
---

---

---