Happy Canada Day 2018
Happy Canada Day to all my fellow Canadians.... May you have a safe an amazing Canada Day celebration with friends and family. BBQ parties, beers, camp fire, lakes and rivers are some of my vivid memories of my Canada Day celebration.
Having being raised in Asia, it has always been tough for me to live in Canada because it is too peaceful and eerily tranquil. Guess I need some chaos (traffic jam, crowds, street food) in my life for me to be comfortable. But I do love Canada and miss my home.
Do share your Canada Day celebration photos with me on the comment section and let me know your favourite Canada Day activity.
What I traditionally did on Canada Day back home in Alberta was that I would cycle around the city of Edmonton and Calgary with friends and join the parades and parties with friends.
Hope to meet more of my fellow Canadians on Steemit.
---
Thank You For Reading My Post. I am most passionate about photography and eager to help fellow Steemians to improve on their photography skill. I am happy to give free tutorial, offer advice and step by step instructions to help you take better photos. You can contact me on Discord at orangila#9358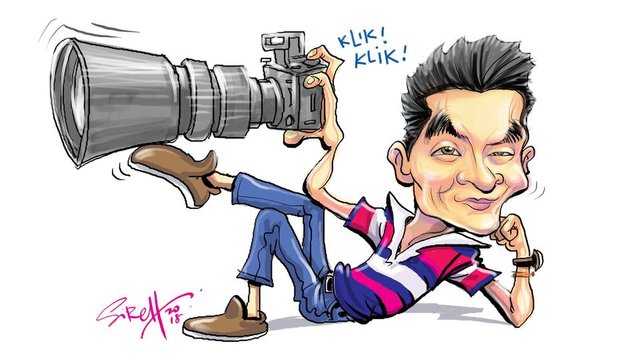 Caricature by @sireh