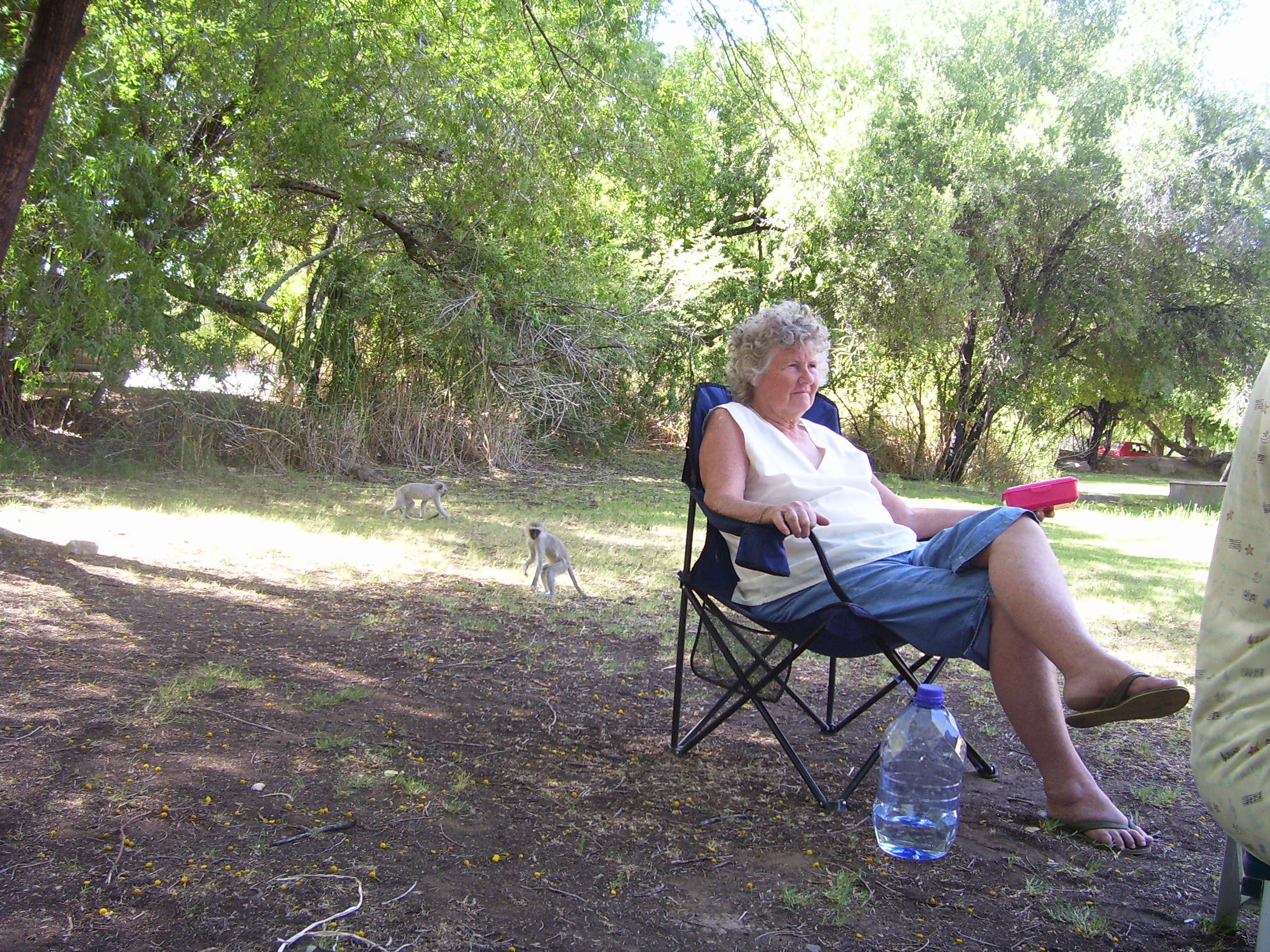 We were camping in the Augrabies Falls National Park in South Africa. One morning as we were relaxing having breakfast, a Vervet Monkey came from behind my Granny and stole her food from out of her hands!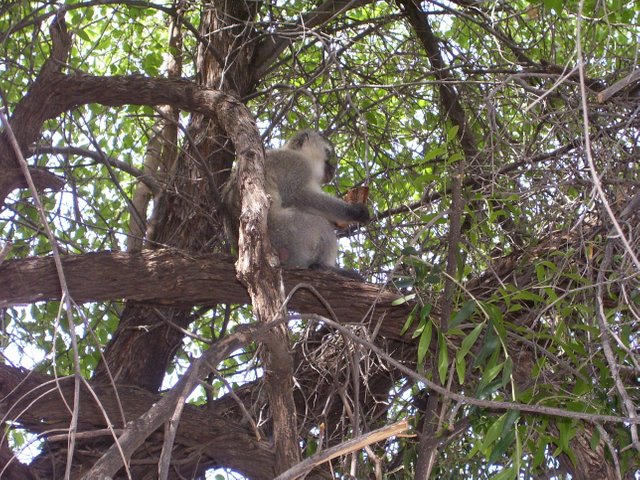 It then climbed a tree and ate it!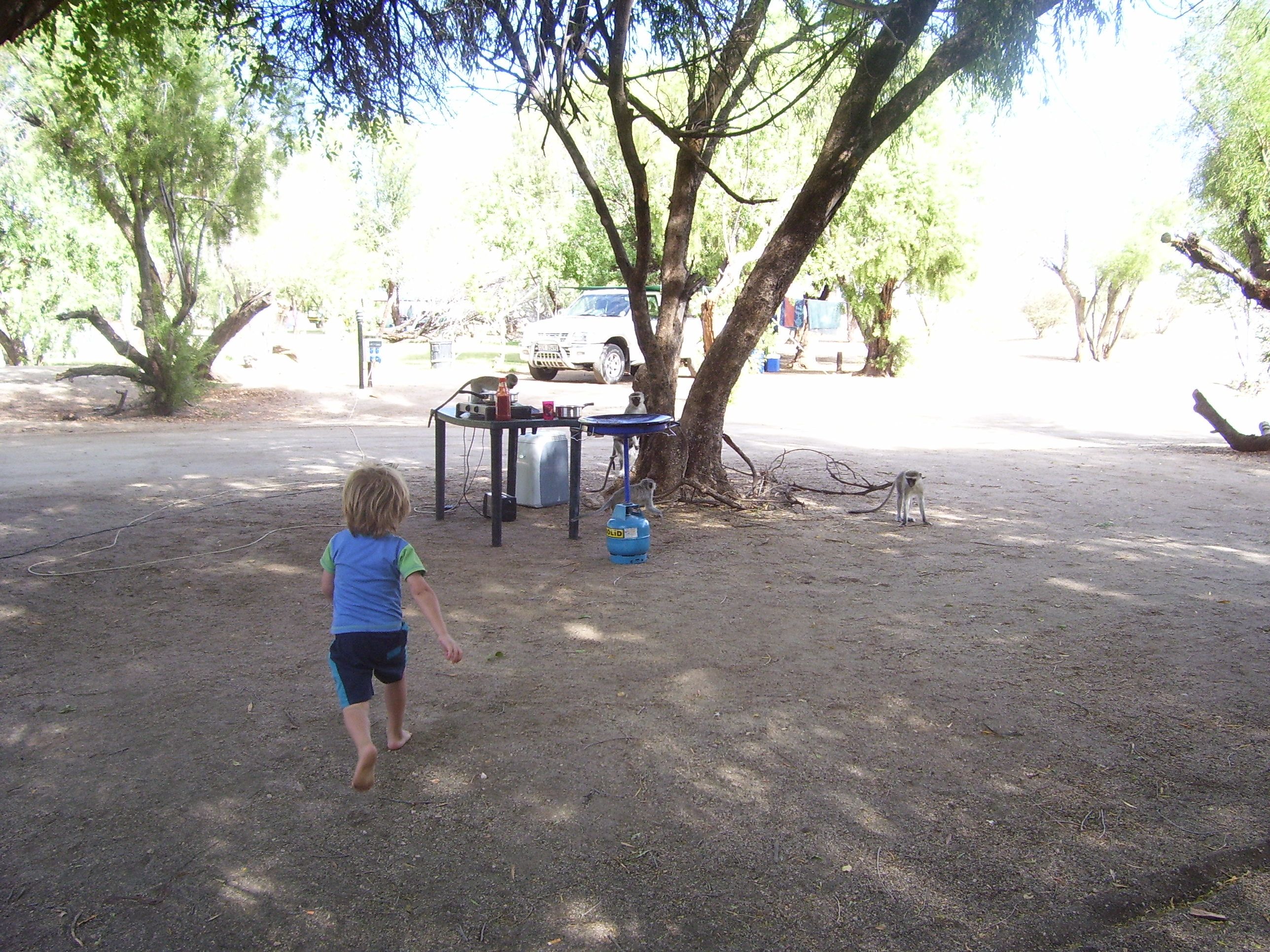 While we were distracted by this monkey, other monkeys raided our bush kitchen. My brother and I ran to chase them away.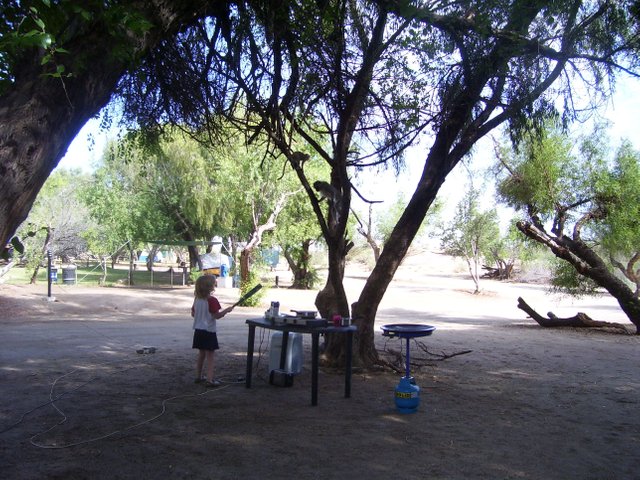 The monkeys were very cheeky, they were fast enough to keep out of harms way.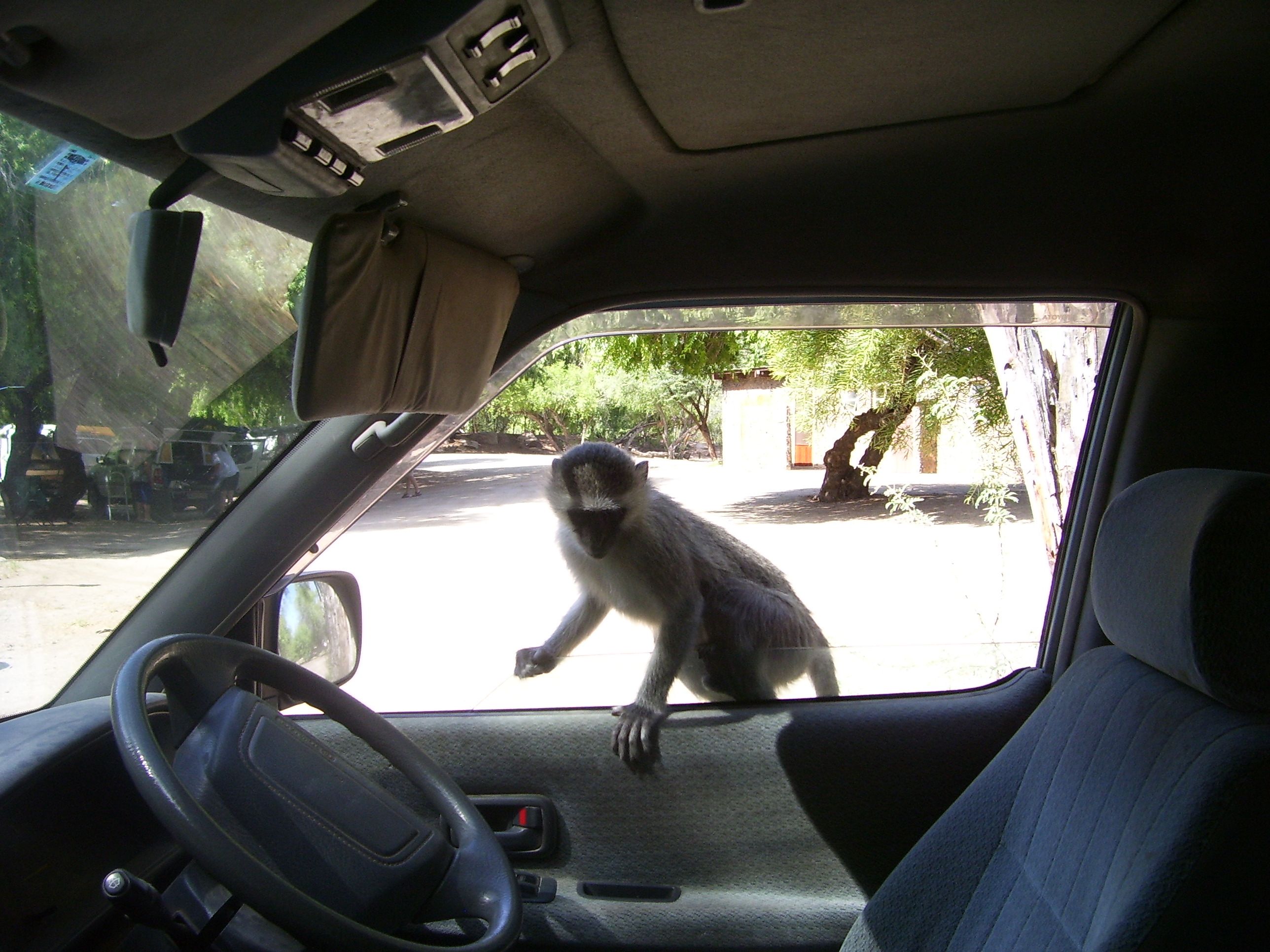 They even came looking for food in our van.
This all added to the excitement of camping in the bush and we still laugh about it today.