Day 18 Itera de la Vega to Carrion de los Condes | Our Biggest Day Yet - 35km
Itera de la Vega was a lot more forgiving than our previous morning thaw. We left the town with Abi and Michael and our hearts set on another large day. There were about 35km between us and Carrion de los Condes and we had not a mountain nor a foothill in our way. It was set to be a pretty achievable day.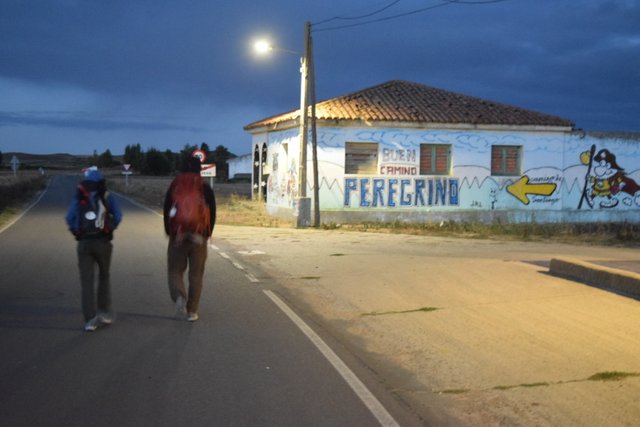 We were gifted a subtle, but beautiful sunrise.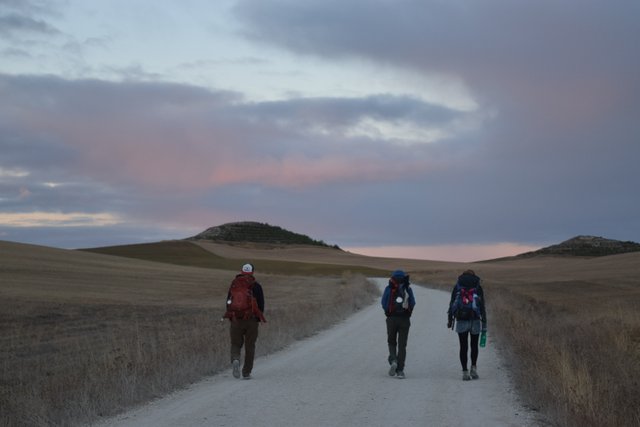 Due to our different paces we kind of separated naturally, all heading in the same direction at different velocities.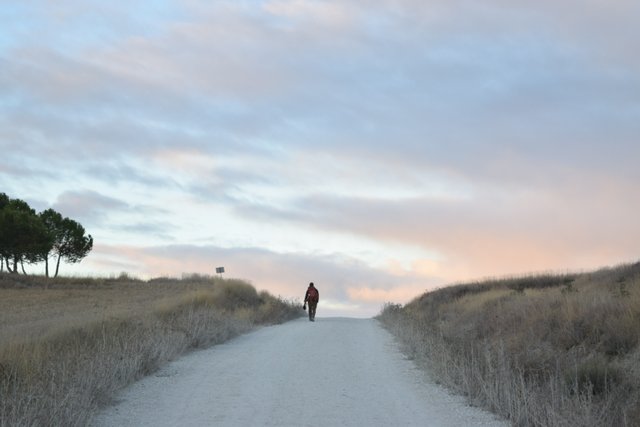 I ended up ahead of the pack. Listening to some español lessons on my headphones I began to learn more phrases and sentence building techniques.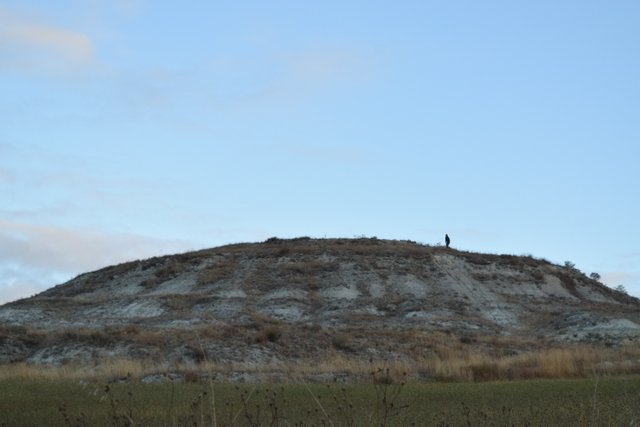 I arrived in the next town ahead of anyone else so I set up camera for a great time lapse of the local church. The sun was rising and we were heading in for breakfast so it was perfect. We found a little albergue and the guy was stoked to make breakfast for us. We had the best bocadillos I've had so far. Cooked onions, peppers and tomatoes. So nutritious and scrumptious! We were soon joined by our camino friend Nuncia (Nancy) the Italian. She had a big surprise coming that day but she doesn't know about that yet...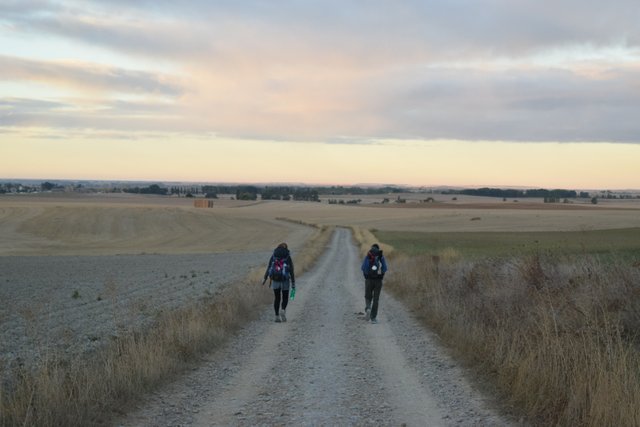 After breakfast we carried on and with our bellies full and our heads high we were making great time. We passed by a long canal which led us all the way into the next town, Fromista.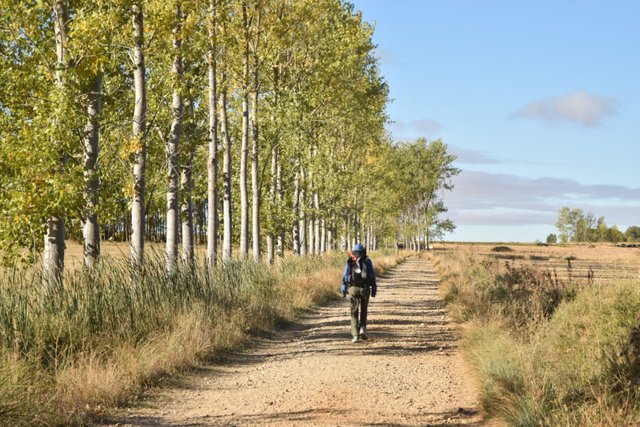 Quite a large town and we stopped for food and to get some cash out. The first big surprise was seeing the living legend Lily. A 78 year old South African woman who pretty much broke her wrist in Zubiri and has since had some close calls with very dangerous situations. She was here in the middle of the town. We said hello and she pointed out a guy who was acting very suspicious. She told us he was surprising his mother after coming all the way from Lisbon. While we were catching up with Lily we hear a big commotion and discover the person he is surprising is our friend Nuncia!! Nuncia's son had come all the way from Portugal to surprise her on her Camino. It was a very special reunion to witness and we all hugged and took photos together.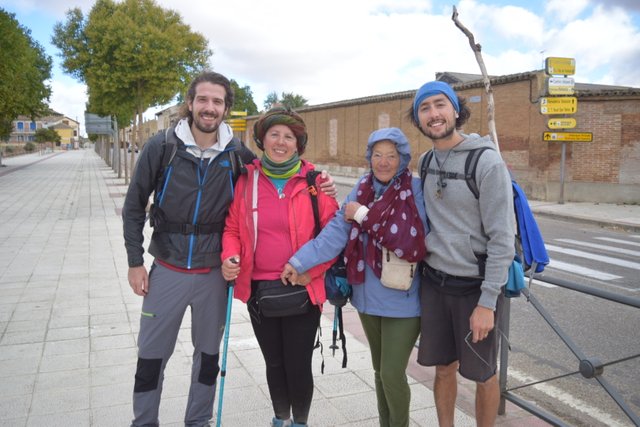 After our short time here Charlotte and I pressed on. The next set of towns were less than 5km apart and the roads that connected them were dead straight. I mean dead straight. So when you left the last town you could actually see the next one coming up but it took about an hour to reach it.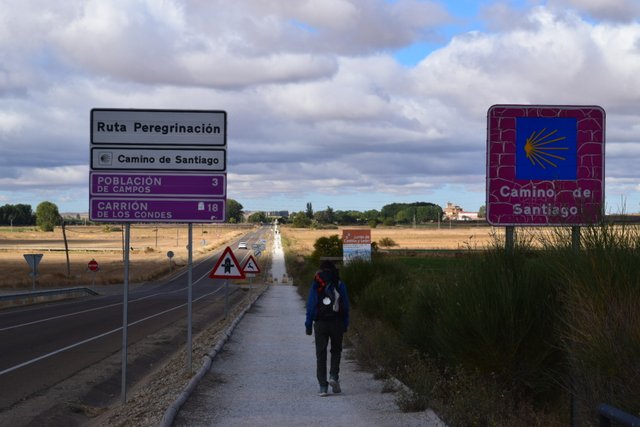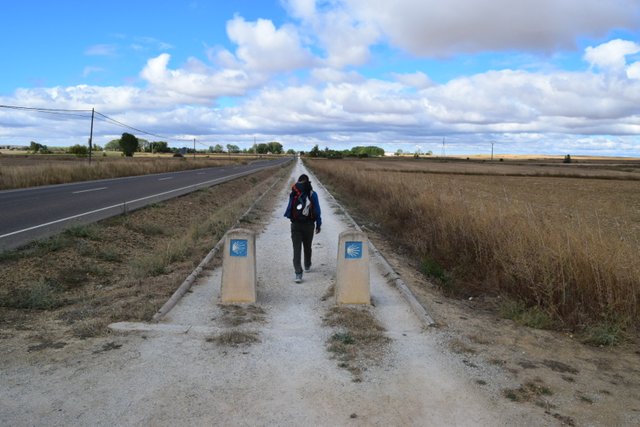 At the third town after Fromista we encountered Albergue Amanecer, a hippie hostel. We had seen an instagram story from Brad and it looked like a riot. There were donkeys, goose, ducks and dogs. All with issues and their own personalities. The donkey wanted to eat Char's fried rice meal, when it was denied he proceeded to eat the cigarettes out of the ash tray. The proprietor then chased the donkey away. The dog was barking incessantly at all of the bugs passing it by. The geese were hanging around for cuddles and potato chips, but mainly potato chips. When the donkey returned Charlotte had left her phone on the table and the donkey claimed it. Picking it up in his mouth and walking off before Michaell and I chased him and snatched it back! Then, just before we left it all kicked off. The goose got a crook in its neck with the donkey and started honking and chasing him. The donkey didn't take this lightly and quickly turned to start bucking and trying to kick the goose. We were all thinking we were about to witness the world's first donkey-v-goose homicide when the owners came out and broke up the fight. It was pure chaos! We keep seeing random things like this on the camino. Surprises around every corner!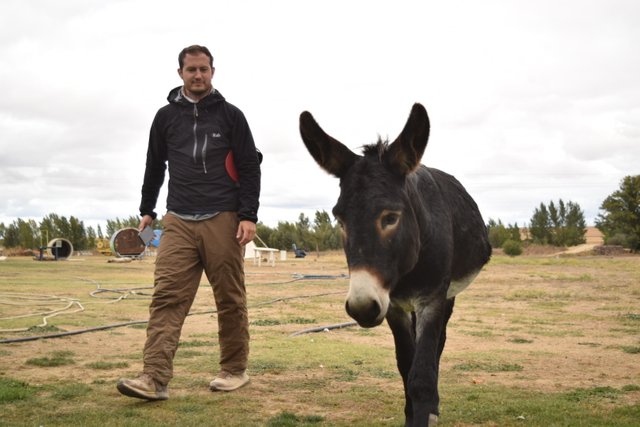 The next leg took us closer to our destination and we played "Who Am I?" to pass the time.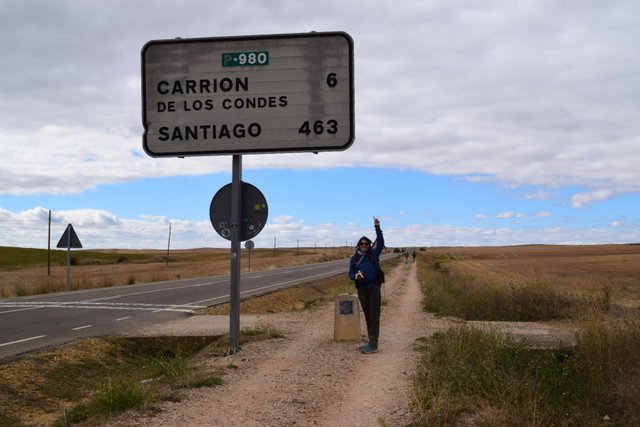 We stopped near a fountain where Michael and I filled our bottles and Char played with a whole litter of kittens in the street. We weren't far from Carrion when Michael all of a sudden disappeared from behind us. He must have stopped off at a different town.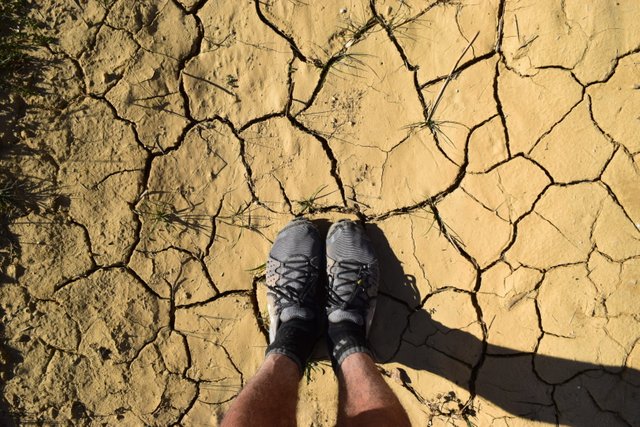 When heading into Carrion we could see over the town and there was absolutely nothing on the horizon. Completely flat and not a mountain in sight. This was tomorrow's 17km 'nothing' stretch. That's where we wanted our day to start, hence the long push to get to Carrion de los Condes. We checked into Santa Clara Monastery with our friend Marvin and we were soon doing yoga and going to the shops to get some dinner. We heard our friends were in town so we messaged them and went to visit them at a nunnery they had chosen to stay at.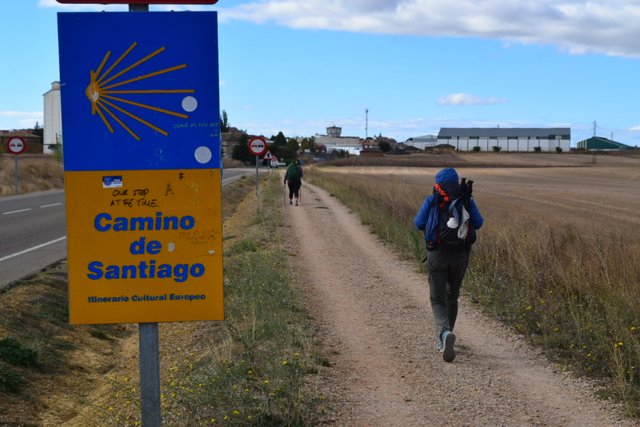 There was this Canadian dude who had made a vegan pasta and salad and offered it up for us. We politely ate the rest of it! He was super loud and confrontational but he had some good talking points. Like doing the camino with no intention to finish it. Simply taking in every opportunity along the way and enjoying things to their fullest. He shared his story of his first camino where he finished in Santiago with no fanfare and the consequential feeling of emptiness. He and his buddy at the time then began celebrating every other pilgrim who came into the square with applause and free beer. It was a nice story with hints at what to expect when our time here comes to an end. After dinner we walked home and had a shower before bed...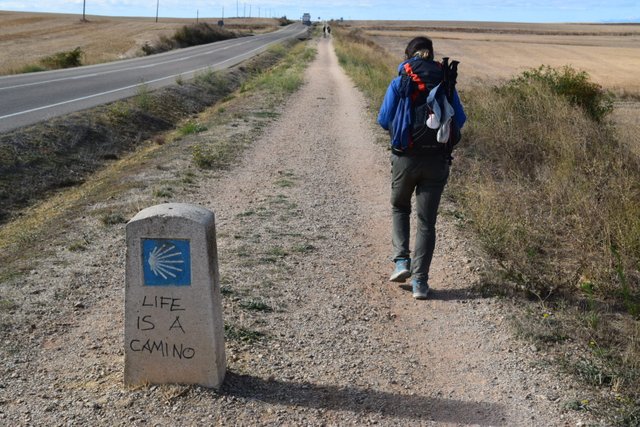 PEACE