Today's question is from @dajohns1420
I'm glad you asked this question because I forget to claim mine before.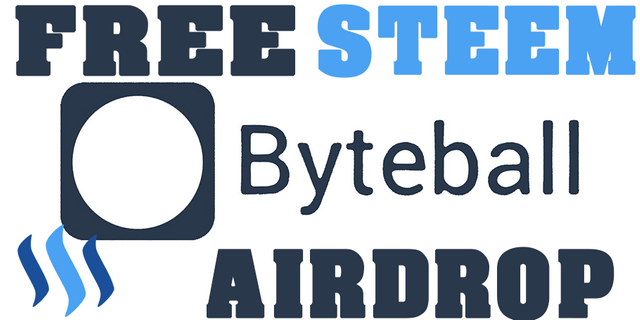 The answer is yes! I just did it. The process was fairly simple. Just follow the guide at this link.
For those of you wondering what we are talking about, let me explain.
Byteball is a cryptocurrency that is different than most others out there. Instead of using a blockchain, byteball uses what is known as a "DAG" or Directed Acyclic Graph. I won't go into too much detail about the differences here. (if anyone is curious, ask me in the comments and I'll write a post about the differences)
Anyway, byteball is doing a giveaway to every steem holder. You simply need to follow the directions in the link above and you get free bytes.
Also if you do this, if you wouldn't mind using my referral link, I would appreciate it! https://steem-byteball.org/#5TWMUR6ZKIUCB3PGZQL3V53YF5A5IAGV
While you're at it, you may as well sign up for manna as well. They give out free cryptocurrency every week.
https://www.mannabase.com/?ref=ktqolba00c
---
Thanks for your question! If you have any questions for me let me know in the comments, if I answer your question in a post, you will get half of that post's rewards!
Use the tag "solvemyworld" in your posts about solutions to problems, life hacks, tips or advice for a better life. When you do, I'll give you a free upvote!